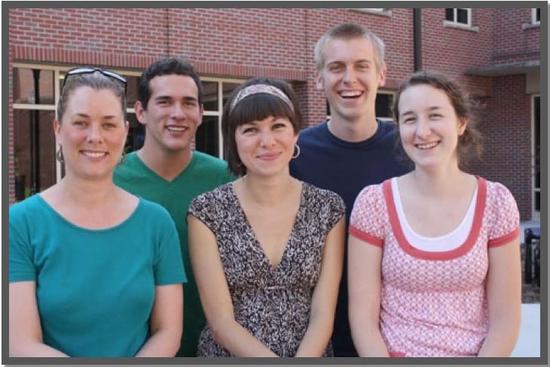 Jaime Bayo
Agency: Civitas International Panama
Location: Panama City, Panama/
Major: Interdisciplinary Social Sciences
Reflection: http://jaimebayo.blogspot.com
Lee Gordon
Agency: Hananasif Orphanage Center (HOCET)
Location: Dar es Salaam, Tanzania
Major: Civil Engineering
Reflection: http://chickensfortanzania.blogspot.com
Khadijah Gray
Agency: Centre Azrou
Location: Azrou, Morocco
Major: International Affairs
Reflection: "Upon my return, I think it will be quite challenging to get back into the routine of life in the States. Here, I am meeting so many new people from all over the world, having extraordinary conversations with them, and I think it will be very difficult for me to say good bye to them, and get back in the flow of life at Florida State."
Bambi Griffin
Agency: Proyecto Horizonte
Location: Uspha Uspha, Bolivia
Major: Master's in International Affairs
Reflection: "The culture and the people in Bolivia are amazing. Whilst working here I feel accepted and as if all that I do is appreciated and rewarding. Upon my return to the states I know that I will miss the culture, the people and seeing the impact on those less fortunate that my efforts can have."
Samantha Kelly
Agency: Fundacion Arte del Mundo
Location: Banos de Agua, Ecuador
Major: Creative Writing
Reflection: http://samkellychao.wordpress.com
Nick Russell
Agency: La Escuela Tejada
Location: Colobre, Ecuador
Major: Creative Writing
Reflection: http://calobreserviceship.wordpress.com
Claire Sipple
Agency: Arte e Vida and the Catholic University of Pernambuco (UNICAP)
Location: Recife, Brazil
Major: International Affairs
Reflection: http://thetravelingclaire.blogspot.com