About
The Center for Leadership & Social Change invites students to engage in dialogue with dynamic FSU faculty, staff, and community members. Topics for dialogue encompass identity, research, and current events. Each installment of the series runs from noon to 1:30 p.m. and provides lunch.
Upcoming commUNITY Dialogues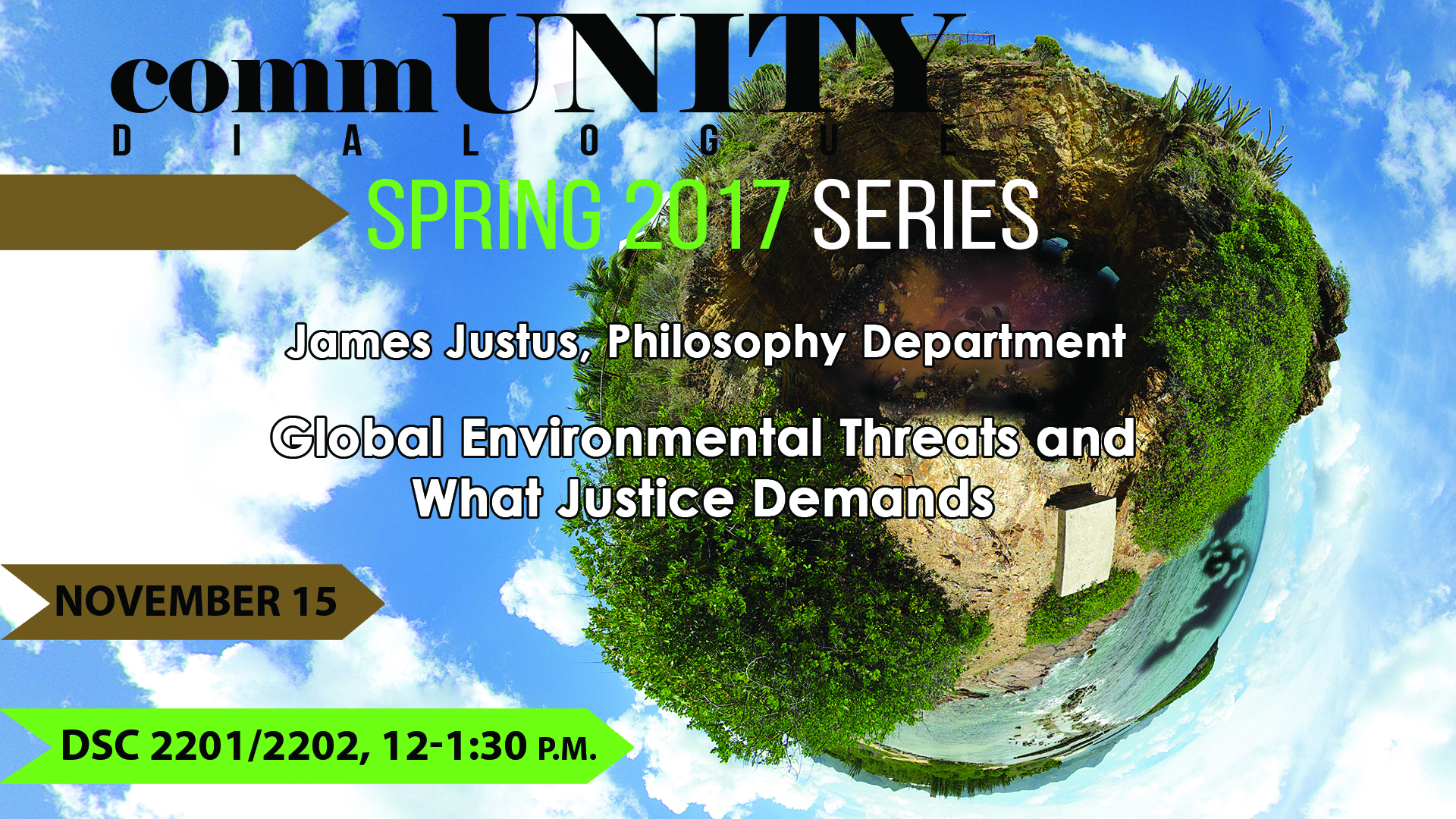 Global Environmental Threats and What Justice Demands
James "Jack" Justus, FSU Philosophy Department
Wednesday, Nov. 15
The most calamitous environmental problems are global. They threaten the well-being of every human on earth. Only coordinated efforts at the level of nations have any chance of solving these daunting problems. But such efforts will require painful sacrifices, and nations are far from equally responsible for generating the problems, and far from equally capable of contributing to their solution. In a series of papers culminating in the recent book Climate Justice, Oxford University professor Henry Shue has analyzed how considerations of injustice and inequality bear on global environmental problems, particularly climate change. This segment considers an influential early essay in this body of work, "Global Environment and International Inequality."
Attending a dialogue
You will receive a confirmation email the Monday before the event. 
Parking: If you will be joining us and do not have access to on campus parking, please park in the visitor's lot and walk over from the stadium. Parking is $1 per hour with a maximum of $5 for the day. Please see here for more information:  https://transportation.fsu.edu/parking/visitor
Contact
If you require any special accommodations to attend the event or have any questions, please email Steve Mills at smills@fsu.edu