About
The Center for Leadership & Social Change invites students to engage in dialogue with dynamic FSU faculty, staff, and community members. Topics for dialogue encompass identity, research, and current events. Each installment of the series runs from noon to 1:30 p.m. and provides lunch.
Upcoming commUNITY Dialogues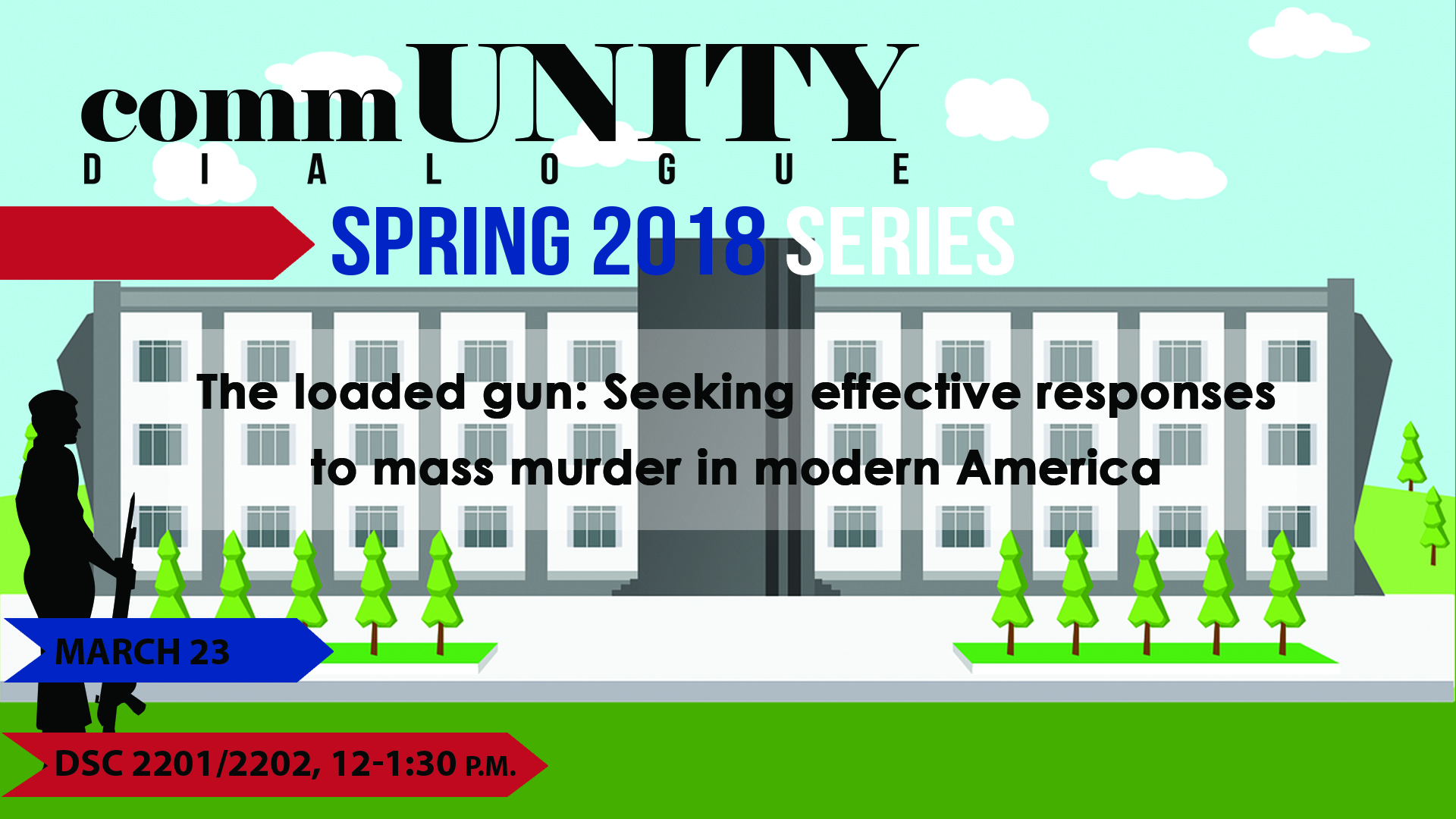 The loaded gun: Seeking effective responses to mass murder in modern America
Jim Clark, Ph.D.
Dean, College of Social Work
Friday, March 23
12-1:30 p.m.
DSC 2201/2202
The deaths of students and teachers from mass homicide in schools are now a central concern of American citizens and leaders who are calling for effective social policy responses. What does research tell us about these perpetrators and events, as well as what we know about "what works" and "what might work" when responding to these realities? The spectre of "unintended consequences" of bold policies will also be considered. This discussion will assist us in reaching important moral, ethical, legal, and social policy decisions that have life-and-death consequences.
Attending a dialogue
You will receive a confirmation email the Monday before the event. 
Parking: If you will be joining us and do not have access to on campus parking, please park in the visitor's lot and walk over from the stadium. Parking is $1 per hour with a maximum of $5 for the day. Please see here for more information:  https://transportation.fsu.edu/parking/visitor
Contact
If you require any special accommodations to attend the event or have any questions, please email Steve Mills at smills@fsu.edu
title-inside title-centered
2