About the Course
Course title: Leadership through Intergroup Dialogue
Course number: LDR 2210
Logistics: Twice weekly
Credit Hours: 3
Course Description: Leadership Through Intergroup Dialogue is a course in which students are able to explore different aspects of their identities in reference to power and privilege. Students will learn how to respectfully engage in dialogue with others who are different from them, allowing and opportunity to talk frankly about identity (sexuality, gender, socioeconomic status, race, ethnicity, culture, ability and more). This course is designed to incorporate critical readings, dialogic skills, deep questioning and reflection and activities that will teach students how to apply what they've learned to their daily lives and the process of leadership.
Teaching Methods
­Class meets twice weekly. The first session is focused on content, and the second allows students the opportunity to engage in dialogue. Course content is delivered through lecture and through the facilitation of dialogue. Learning is measured through class participation, papers, presentations, weekly journal prompts and dialogic practice.
The People
­The Leadership through Intergroup Dialogue course is open to all undergraduate, graduate, and non-degree seeking students. Students completing the Undergraduate Certificate in Leadership Studies are encouraged to use Leadership through Intergroup Dialogue as a supporting course.
­ Each section of the course has two instructors who represent a wide range of social identity groups. Course instructors are professional staff members trained in facilitating intergroup dialogue.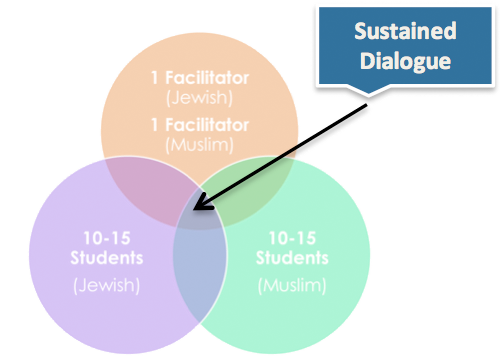 The Content
­Topics to be covered include:
Community building
Conceptual frameworks of diversity and social justice
Racism
Classism
Religious oppression
Sexism
Heterosexism
Transgender oppression
Ableism
Adultism
Leadership and alliance-building
Visions and strategies for creating change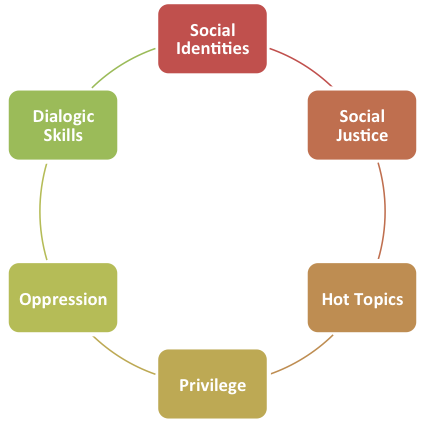 The Process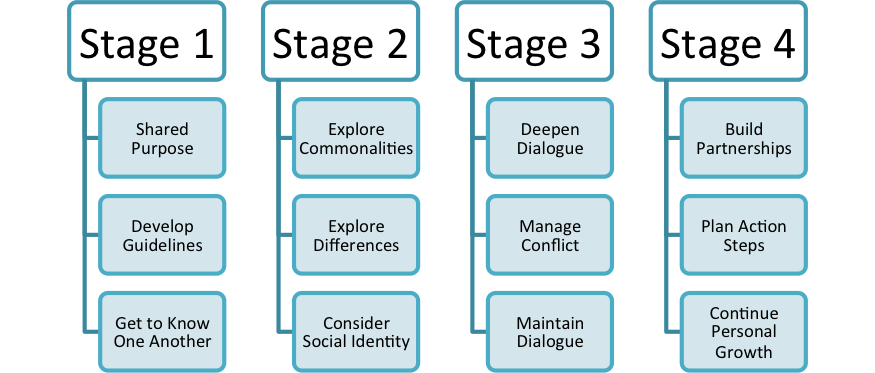 title-inside title-centered
2