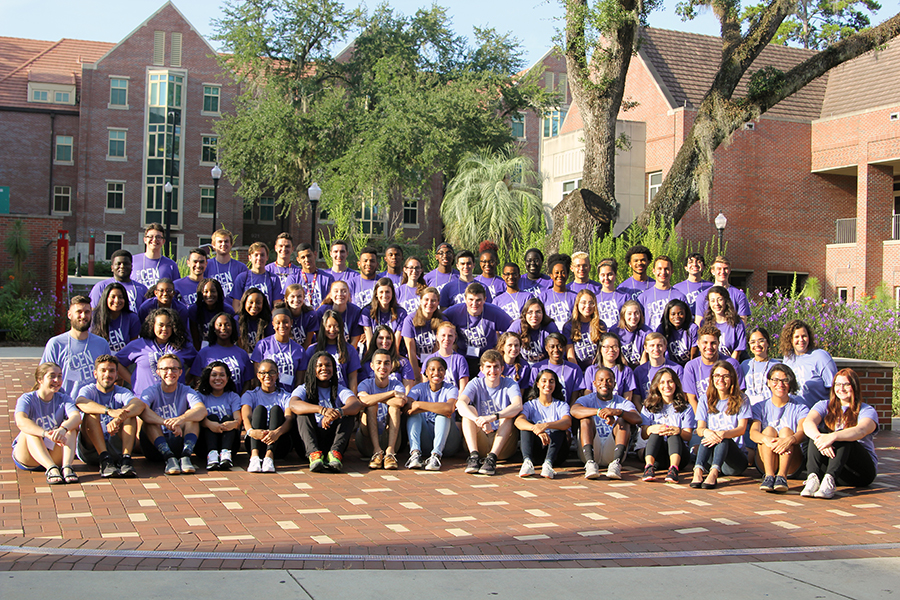 The Service Leadership Seminar is a unique experience for incoming freshman at Florida State University. The weeklong event is held before the start of fall semester at no cost for students. The seminar provides an opportunity to learn about community service, identity and leadership.  During the week, students participate in community service projects, workshops, speakers and interaction with current campus leaders. The activities are designed to enable the participants to discover how they can help create positive, sustainable change on Florida State's campus.
Hear what Service Leadership Seminar is all about by watching this video below:
Apply
Students interested in participating in this fun, inclusive, community-based seminar should complete the following application. The completed application, including short essays, must be received by Wednesday, June 28 at 11:59 p.m. Eastern time. Students will be emailed in mid-July about their application status.
Become a facilitator
If you are a current student who is interested in engaging with first-year students through the process of learning about leadership, identity, and community engagement, then we encourage you to consider applying.  SLS facilitators are crucial for growing the program and creating positive change with the participants.  Applications are due Wednesday, February 8th by 12pm (noon).
Click here to access the SLS Facilitator application for 2017.
Contact us
If you have any questions about the Service Leadership Seminar, email SLScoordinator@gmail.com or call (850) 645-3207.