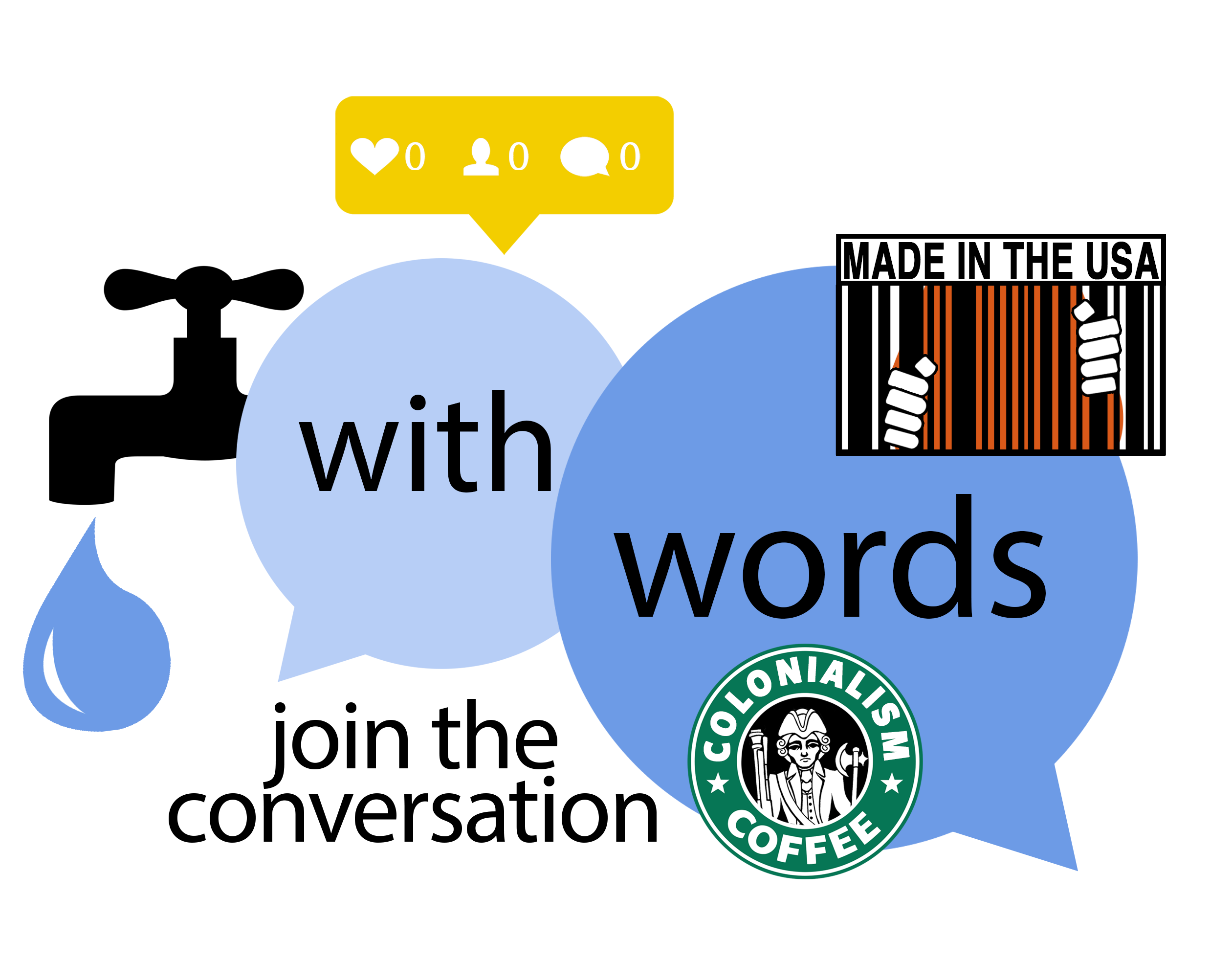 With Words is a museum-style exhibit through the Center for Leadership & Social Change that aims to educate members of The Florida State University and Tallahassee community while connecting them to resources that deal directly with domestic and global social justice issues. Using quality research and multisensory experiences, we seek to inspire compassion for these issues so participants can engage in meaningful conversations to create change. This year, the exhibit will be focusing on 4 new topics: Water, Social Media, Gentrification, and the Criminal Justice System.
With Words will be open to the public on:
Monday, April 3 – Thursday, April 6, 10 a.m. – 8 p.m.
Friday, April 7, 10 a.m. – 5 p.m.
Location: The Globe Auditorium
See With Words in action!
Faculty/staff tours
Faculty and staff may visit the exhibit from 9-10 a.m. on Monday, April 3 and Tuesday, April 4.
Class or Group Tour
If attending with a class, student organization, or large group, we request that you schedule a tour. Tours are free and the amount of time needed for a tour depends on the number of people in your group. Please be aware of the times the event is open and if there are any special accommodations for your group attendees.
Faculty, staff, or students interested in bringing classes, student organizations, or groups may register below.
Special Accommodations
Please note, if you require any special accommodations to attend the event, please email withwordsfsu@gmail.com to set up appropriate accommodations and staffing.
Get involved
If you are interested in receiving a notifications about potential volunteer opportunities, register and find out how to get involved!
Contact
For more information about attending or becoming involved in With Words, email withwordsfsu@gmail.com.
Find us on social media: