The Unease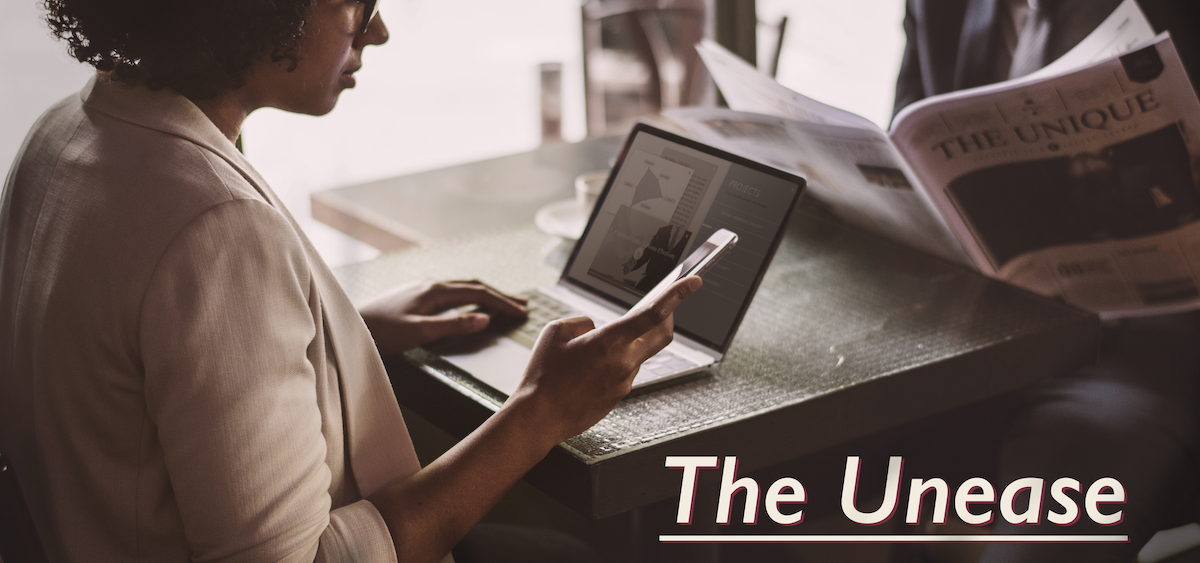 ​
​
It has just been sitting with me. The feeling began to form after my second day in the virtual American Educational Research Association conference in mid-April. I always blerd (Black nerd) out over this conference. To be around so many scholars who look like me waxing philosophical is always the therapy I need at the end of the school year. I usually am in sessions related to assessment or the impact of schooling on Black children, but this year I gravitated towards sessions on abolitionist teaching, freedom as praxis, and scholar activism. The final session I attended made me remember the last time I had this feeling. Of something not quite right, just sitting, and with no way to name it.  It was several years ago, and I was headed to the Gulf-South Summit in Birmingham, Alabama. As part of the conference, I participated in a pre-conference session led by a local community activist and visited the Birmingham Civil Rights Institute. By the end of the conference, I was able to name the feeling, the unease, that I could not pinpoint earlier. It was anger. It was frustration with a system that I had for so long been complicit in upholding and a determination to move forward in my work more deliberately, righteously, and unapologetically.
Today I find myself back there, this sinking pit in my stomach, only this time I still cannot quite name it. I know that some of it is exhaustion, but rest, taking longer lunches, listening to audiobooks (I highly recommend Clap When you Land and The Girl with the Louding Voice)— things that usually give me ease and comfort—are not working. I also know that some of it is feeling helpless with what is going on around me. There is so much to be anxious about, from reflecting on the anniversary of the murder of George Floyd to navigating the impact of the passage of the viewpoint diversity and "anti-riot" bills. From always being overly anxious when I see a police car on my way in to work, or even seeing a police officer in the grocery store, the constant worry seems never-ending. And at the same time this is a joyful time of year. Students and families that have sacrificed so much have been able to enjoy the fruits of their labor during graduation. Seeing the joy in celebrating graduation always gives me the feels, and yet, this year that joy for me is fleeting. It is also officially summer. The summer is one of my favorite parts of the school year. During this time, I am able to get some writing and research done, I can chat a bit longer with colleagues and not feel rushed to head to the next meeting, I CAN READ, and I can take advantage of trainings that normally I would have to put off. Most importantly, the summer gives me time to imagine what could be and what is possible. But I just can't seem to get to my happy place and enjoy it all. It feels just out of reach, like I can see it but every time I get close, it moves a bit further away or in a different direction.
And I recognize I may not be the only one that is in this place. The place of sitting in "it." The place of not having a name for "it" but knowing that something is there that needs tending to. As I try to resolve this feeling, I have been re-evaluating the work that I do and the way in which I do it. There are moments of joy throughout my day that I am thankful for—my son's laughter, which is contagious, picking vegetables from the garden, or just sitting next to my husband to talk or catch a quick show—but at least for now, I have resolved that I need to just sit in "it" for a bit.
Throughout the year, as a staff, we have shared several resources as places to start when you need to relax, unwind, or learn more about creating more equitable communities. As we head into the summer, while navigating our way through "it," we wanted to remind you of these resources that help us make it through moments like these. These resources run the range of things to help you think critically about the world and learn more about the history of who we are to things that we enjoy and wanted to share with you.
Navigating through "it" is not easy. It is painful, frustrating, and stressful. I have had moments of just being angry and not knowing why. These moments make you question who you are and if doing things differently will impact how others see you and/or the future you envisioned for yourself. But I keep reminding myself that someone is waiting on me. Someone is waiting on who I will become. And in order for me to be who I need to be for them, I must sit in "it" and do the work. And so I will. I look forward to what we will do together on the other side.
— Dr. Joi Phillips, director
This is the first installment of our summer blog series, which will give you a little insight into who we are, how we approach our work, and what makes us tick. The series runs from the first week of June through August. Read more...