Weekly Roundup - Jan. 17
Upcoming Center Programs
Service Scholar Applications now open

​
The Service Scholar Program is a four-year, comprehensive, co-curricular program. Service Scholars participate in individual and group service projects, attend regular meetings, engage in coursework tailored to each year in the program, and promote community participation among their peers. The program includes an annual $3,000 scholarship, which is automatically renewed each year, provided requirements are met.
Service Scholars will be affiliated with the Center for Leadership & Social Change, and participate in activities and events in the center. It is expected that Service Scholars will develop as effective leaders and exemplary citizens.
Application Information
High school graduating seniors with a distinguished record of community involvement and a strong desire to continue to learn through service are encouraged to apply. Competitive candidates have community involvement beyond the normal requirements for high school graduation or Florida Bright Futures scholarships, both in quantity and depth of service. A commitment that exhibits initiative and leadership will be given greater consideration.
Applications are due by Feb. 17 at 5 p.m. Eastern time. 
Pre-K Reading Reading program and training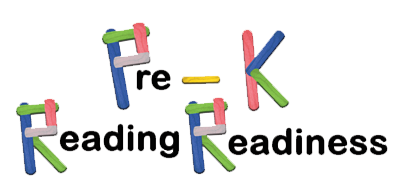 ​
Youth Programs currently places mentors in local head start centers to improve kindergarten reading readiness for preschool age children ages 3 to 4 years old. Our program develops partnerships with local early childhood educators and connects with Florida State University faculty, including student organizations, in seeking support for mentor recruitment. Youth Program coordinators enjoy benefits of attending community seminars and summits, obtaining professional connections with early childhood learners, and opportunities to join organization memberships such as the Family Empowerment and Engagement Task Force.
Requirements:
Attend a mandatory training:

Jan. 21 from 2 - 4 p.m. in DSC 1006
Jan. 27 from 3 - 5 p.m. in DSC 2202

Volunteer for two hours per week (No more than ten hours per month)
Maintain a classroom volunteer role assisting teachers and engaging with students
Participate in classroom reading activities and implement reading curriculum.
WORK with Students at PeaceJam Conference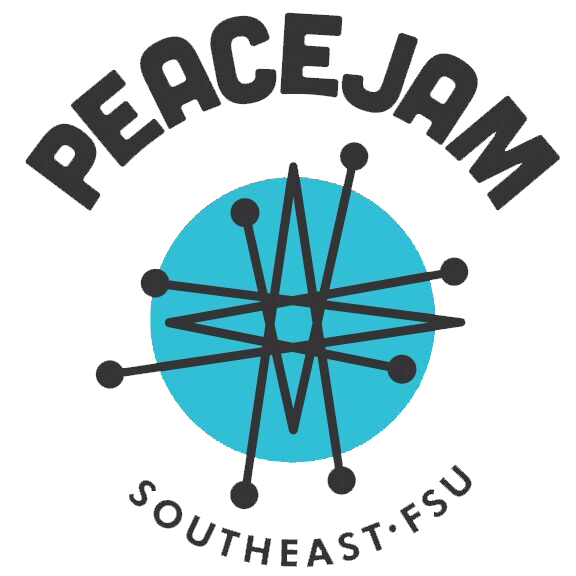 ​
PeaceJam is an international education program built around Nobel Peace Prize Laureates who work personally with youth to pass on the spirit, skills, and wisdom they embody. The goal of PeaceJam is to inspire a new generation of leaders who will transform themselves, their local communities, and the world. Applications are currently open for students interested in serving as mentors and coaches.
PeaceJam Mentoring
During events hosted by PeaceJam Southeast, Florida State students serve as mentors and small group facilitators for attendees. Applications are currently open for the spring conference on April 4-5.
Applications are due Thursday, Jan. 30 at 11:59 p.m. Eastern time.
Host a Workshop
Workshops should be an educational and interactive experience for jammers to gain knowledge about a topic, idea, or subject area that they can apply in their own community. All workshops should connect to one or more of the Key Issue Areas and relate in some way to our Nobel Laureate, Leymah Gbowee.
Apply by Jan. 27 at 11:59 p.m. Eastern time.
---
Campus Opportunities

​
National mOMUMENT for peace & justice museum
Alabama Turn-Around Trip
Monday, Jan. 20
6 a.m. - 9 p.m.
Meet on Landis Green By Landis Hall
To understand our future vision, we must first listen to and understand the voices from the past. Pack your lunch and join FSU Housing on a FREE trip to The National Monument for Peace and Justice  and the Legacy Museum located in Montgomery, AL. The museum and monument are an opportunity to learn about the history of racial injustice and discover "truth and reconciliation that leads to real solutions to contemporary problems.
To Join, RSVP at the link below. Spots are limited. Lunch is not provided. Open to students and staff, FSU students receive first priority. For questions, reach out to cfrancis@fsu.edu. Hosted by University Housing.
AN EVENING WITH KARAMO BROWN
Tuesday, Jan. 21
Ruby Diamond Concert Hall
Doors 6 p.m. // Event 7 p.m.
Free admission for all guests
Priority entry for FSU students with a valid ID
The Golden Tribe Lecture Series is proud to announce Karamo Brown as the keynote speaker for the 32nd annual MLK Week Celebration. A graduate of Florida A&M University, Karamo worked as a licensed social worker for over a decade before transitioning into media. Beginning his television career in 2004 as a housemate on the MTV hit reality series The Real World, Brown was the first openly-gay African- American in the history of reality television. With Queer Eye, Karamo has won three Emmys, including for Outstanding Structured Reality Program, and a Television Critics Association award.
Spring Food Recoveries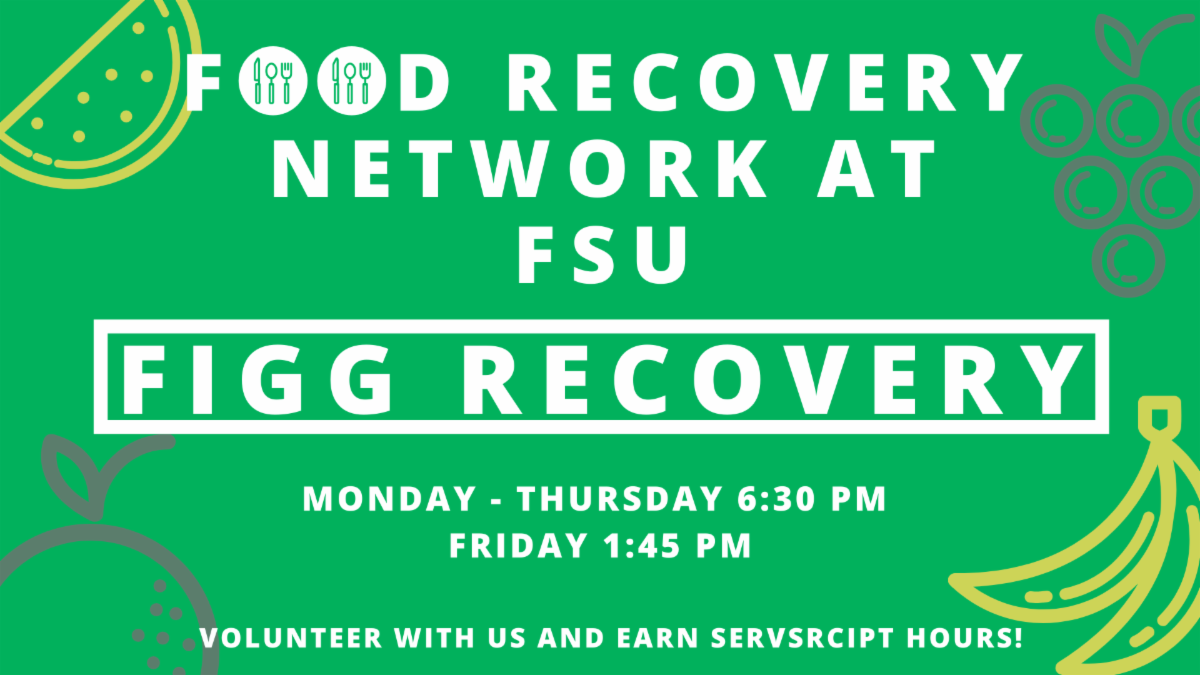 ​
The Food Recovery Network's Spring Food Recoveries have begun! Volunteering to recover excess food on campus is fun, convenient, and a great way to earn regular ServScript hours while helping those in need. This semester our recoveries will be at the Figg Dining Hall in University Center D on Monday - Thursday at 6:30 p.m. and Friday at 1:45 p.m. If you are interested in volunteering, sign up for shifts below.
---
Community Service Opportunities
Wake-up Call Youth Forum

​
In partnership with the NAACP, the Tallahassee Human Relations Council, and ALL in LEON, the Wake-up Call Youth Forum will be held on Monday, Jan. 20 at 12:15 p.m. in the courtyard of the Capitol (400 S. Monroe Street) immediately following the Martin Luther King, Jr. Commemorative Celebration.  
Wake-up Call is a call to action for youth, as stated by youth to:
Put down guns and support non-violence
Share concerns with leaders and community stakeholders
Take a proactive approach to reducing crime
This is an opportunity to share their concerns with our community leaders, elected and appointed officials.
This year's facilitator is Dr. Willie Williams, the Program Director for Pace Center for Girls and the author of Building Concrete Bridges for Youth. Refreshments will be served.
For more information, contact Chief Audrey Smith at (850) 606-3250 or smithaudrey@leoncountyfl.gov.
Tallahassee Marathon and Half Marathon
The Tallahassee Marathon and Half Marathon is in need of traffic volunteers to ensure runners stay safe and on course. The race this year will be held on Sunday, Feb. 2. As a thank you to your service, volunteers will each receive a tech fabric t-shirt, a gift card to Madison Social, SoDough or Township, and have the opportunity to join the post-race festivities once their shift has ended.
 
Those interested in volunteering as a traffic coordinator can fill out the SignUp form below.
---
Scholarships, Jobs, and Internships
MOtt Macdonald Summer 2020 Internship
Our Panama City, FL office is looking for civil engineer students to come onboard as interns for the summer of 2020.
As an intern, you'll be immersed in what it's like to be an engineer at Mott MacDonald. You'll work with a team of exceptional engineers and scientists who have a passion for consultant engineering. From your first week, you'll gain exposure to project work and start honing the skills you've been studying, to begin your career in the profession.
For more information, contact Lauren.Koederitz@mottmac.com.
Intern with Rethink Energy Florida
ReThink Energy Florida is currently looking for several folks to join their intern team. Interns are expected to volunteer approximately 10 hours per week with at least 6 of those hours in the ReThink office. Interns ideally work with the team for at least two semesters (Spring and Summer or Spring and Fall). Internships provide hands-on experience working with and running an effective environmental organization. 
ReThink Energy is actively searching for interns to fill the following roles:
Volunteer Coordinator
Adult Outreach Coordinator
Communications Coordinator
Webmaster
Graphic Design
Executive Assistant
Children's Outreach
Political Advocacy
Research/Policy