What Should I Do Now?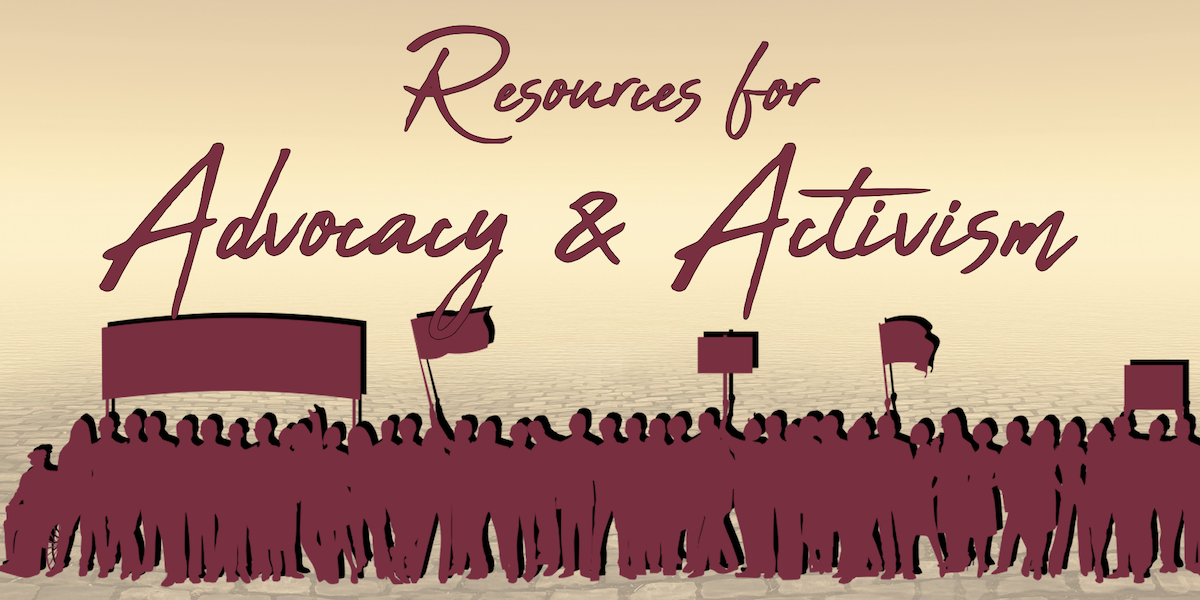 At the Center, we have spent countless hours over the course of the summer engaged in campus-wide and department-level dialogues and consulting with colleagues who are trying to make sense of the protests happening locally and globally. Some of us have been working to help others recognize and understand the anger and frustration from students, while leveraging our own social capital to keep conversations about equity, inclusion, and anti-racism—specifically anti-black racism—going strong.  Meanwhile, we continue to do our individual and collective work to acknowledge what we need to unlearn and how to dismantle ways of operating that support racist systems. What we know for sure is that even as we engage in social justice and equity work, we are not immune to the need to unlearn and constantly evaluate the ways that we perpetuate, intentionally or not, systemic oppression.
As we have continued to talk as a team, individually and in small groups, we thought about the best ways that we can continue to show support for our community, for those whose activism is out loud and in-your-face and for those whose activism is less public and exists in their volunteer work, their task force membership, or their conversations with racist family members. 
I am definitely in the latter group. My activism is not on social media platforms (I do not have Twitter, Snapchat, Instagram, Tik Tok, and am rarely on Facebook ) or "in-your-face" in real life, even in a time when others almost demand or even require that you post on social media to prove how "woke" or activist minded you are. My activism lies in the conversations I have with other Black faculty on how to navigate racist experiences on campus, in presentations to non-profit organizations about implicit bias and systemic oppression, and in the conversations I have with White students who tell me that they are scared to volunteer in poor Black communities (which happens more often than you could imagine). It also shows up in the classes I have been able to teach. All classwork is community centered: voices that are usually marginalized are elevated though readings and as class guests/facilitators. It showed up a few weeks ago when a White faculty member, on a call with colleagues from around campus, yelled at me that identity is very simple and that "we" make it too complicated.
So, I know all too well the impression that if you are not posting about it, then you are not actually doing it. Unfortunately, that idea does not leave room for activism like mine or even the idea that one can do activist work that is not publicly displayed. But over the years I have learned to lean into and see the value in my form of activism. It is not what works for everyone, but it works very well for me. It has allowed me access to spaces I would have never thought about and significant trust in a community that always has FSU at arm's length and in the side eye. (My favorite references begin with, "Yeah, just call Joi. She works at FSU, but she'll make sure you're good and you get what you need, just call her."). 
For those in the former group, whose activism is vocal, unapologetic, and proud, we have watched in awe and with pride in the protests you have led in downtown Tallahassee, we have seen you march throughout campus in protest of the Eppes statue and name, we have been in your student led conversations about the many ways that FSU has and continues to disappoint you while giving us guidance on how we can be better for you. We have seen you on all the social medias demanding to be seen and engaging in email campaigns. We have been watching the marches and protests around the globe in support of Black Lives Matter and are witness to the current efforts to quell, by physical force, the activists in Portland, OR.  We know that the work that we all must do is far from over and that all forms of activism are needed and vital if we are to create a world that is just and equitable for all. 
Because we know all activism is not the same, we wanted to provide resources that allow for the many ways anyone can engage in moving forward or supporting an issue they are passionate about. This is not an exhaustive list. These are resources that our team have used and continue to use to help them in their pursuit of equity and social justice. 
We have pulled together this list with the following broad categories: campus resources, community (Tallahassee and surrounding) resources, broader organizing resources, and ways to make it through activism burnout. 
If you have something to add to the list, please let us know! We would love for this to serve as a living community document that can support anyone, wherever they are on their journey of activism.
—Dr. Joi Phillips, Interim Director, Center for Leadership & Social Change