About
The Center for Leadership & Social Change invites students to engage in dialogue with dynamic FSU faculty, staff, and community members. Topics for dialogue encompass identity, research, and current events. Each installment of the series runs from noon to 1:30 p.m. and provides lunch.
Upcoming commUNITY Dialogues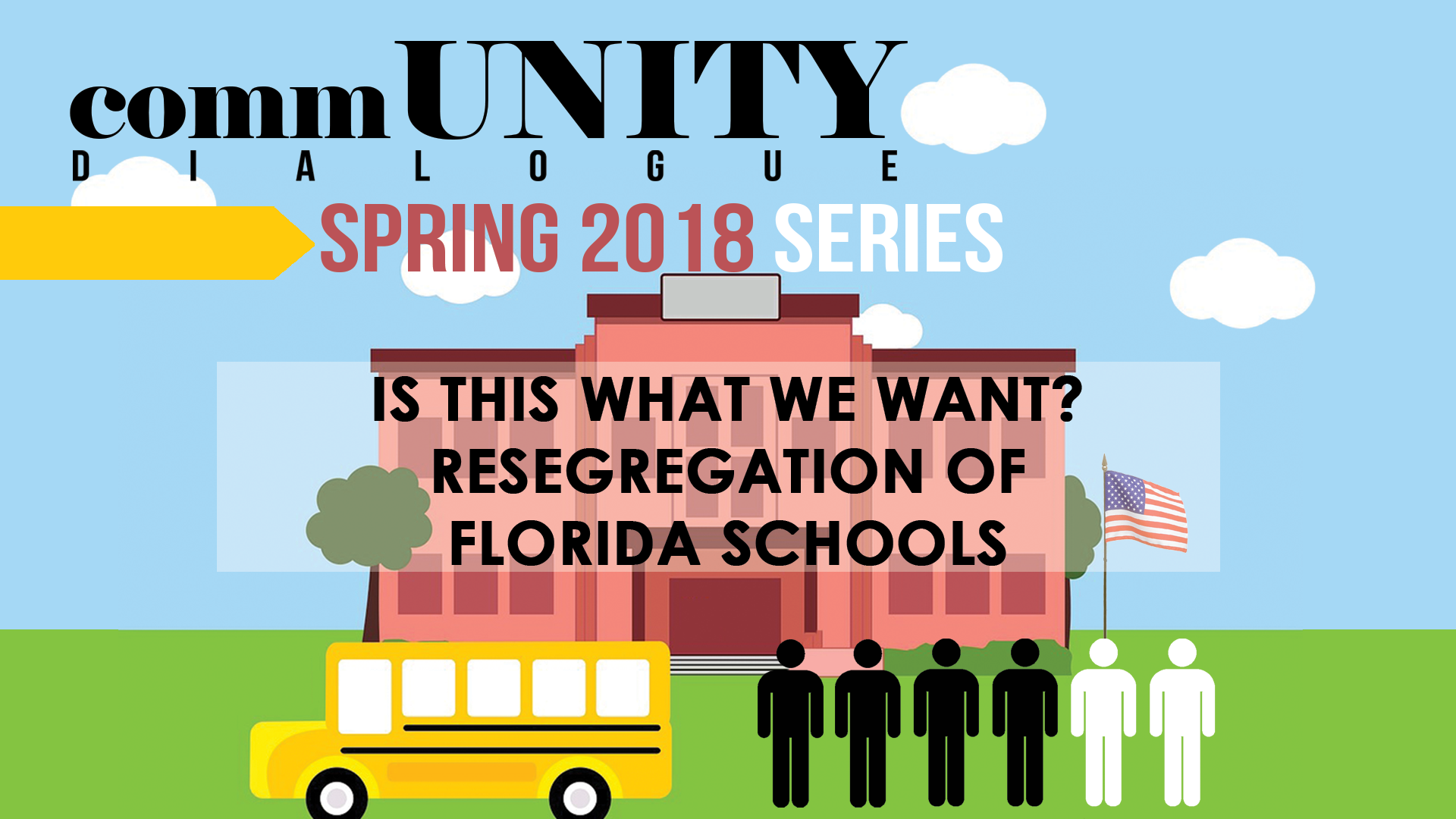 Is This What We Want? Resegregation of Florida Schools
Dr. Carol S. Weissert
LeRoy Collins Eminent Scholar and Professor of Political Science
Wednesday, April 18
12-1:30 p.m.
DSC 2201/2202
Racial segregation of public schools is alive and well in Florida and around the country. Leon County, where FSU is located, features one of the most highly segregated k-12 school systems in the state. Professor Weissert will discuss the implications of this trend and other issues flowing from a recent report issued by the LeRoy Collins Institute titled Patterns of Resegregation in Florida Schools.
Attending a dialogue
You will receive a confirmation email the Monday before the event. 
Parking: If you will be joining us and do not have access to on campus parking, please park in the visitor's lot and walk over from the stadium. Parking is $1 per hour with a maximum of $5 for the day. Please see here for more information:  https://transportation.fsu.edu/parking/visitor
Contact
If you require any special accommodations to attend the event or have any questions, please email Steve Mills at smills@fsu.edu
title-inside title-centered
2