About
The Center for Leadership & Social Change invites students to engage in dialogue with dynamic FSU faculty, staff, and community members. Topics for dialogue encompass identity, research, and current events. Each installment of the series runs from noon to 1:30 p.m. and provides lunch.
Upcoming commUNITY Dialogues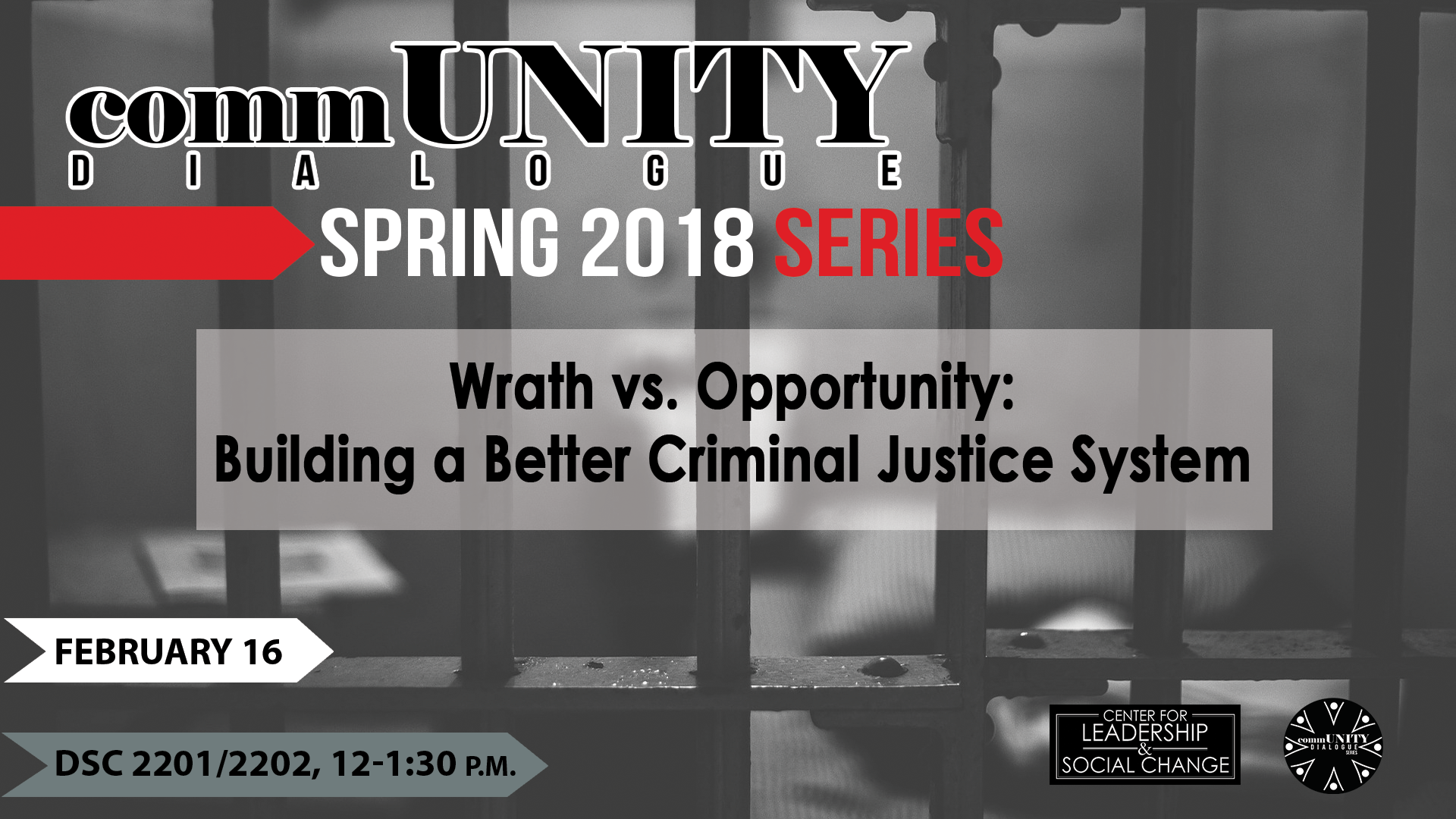 Wrath vs. Opportunity: Building a Better Criminal Justice System
Dustin R. Daniels
Friday, Feb. 16
12-1:30 p.m.
DSC 2201/2202
The American Criminal Justice system can be impartially described as racially biased, politically motivated, financially unsustainable, and socially ineffective. Can building a better criminal justice system start from smaller and more localized interventions? This conversation will focus on potential ways that communities can and are moving the needle on this important and overdue issue.
Attending a dialogue
You will receive a confirmation email the Monday before the event. 
Parking: If you will be joining us and do not have access to on campus parking, please park in the visitor's lot and walk over from the stadium. Parking is $1 per hour with a maximum of $5 for the day. Please see here for more information:  https://transportation.fsu.edu/parking/visitor
Contact
If you require any special accommodations to attend the event or have any questions, please email Steve Mills at smills@fsu.edu
title-inside title-centered
2