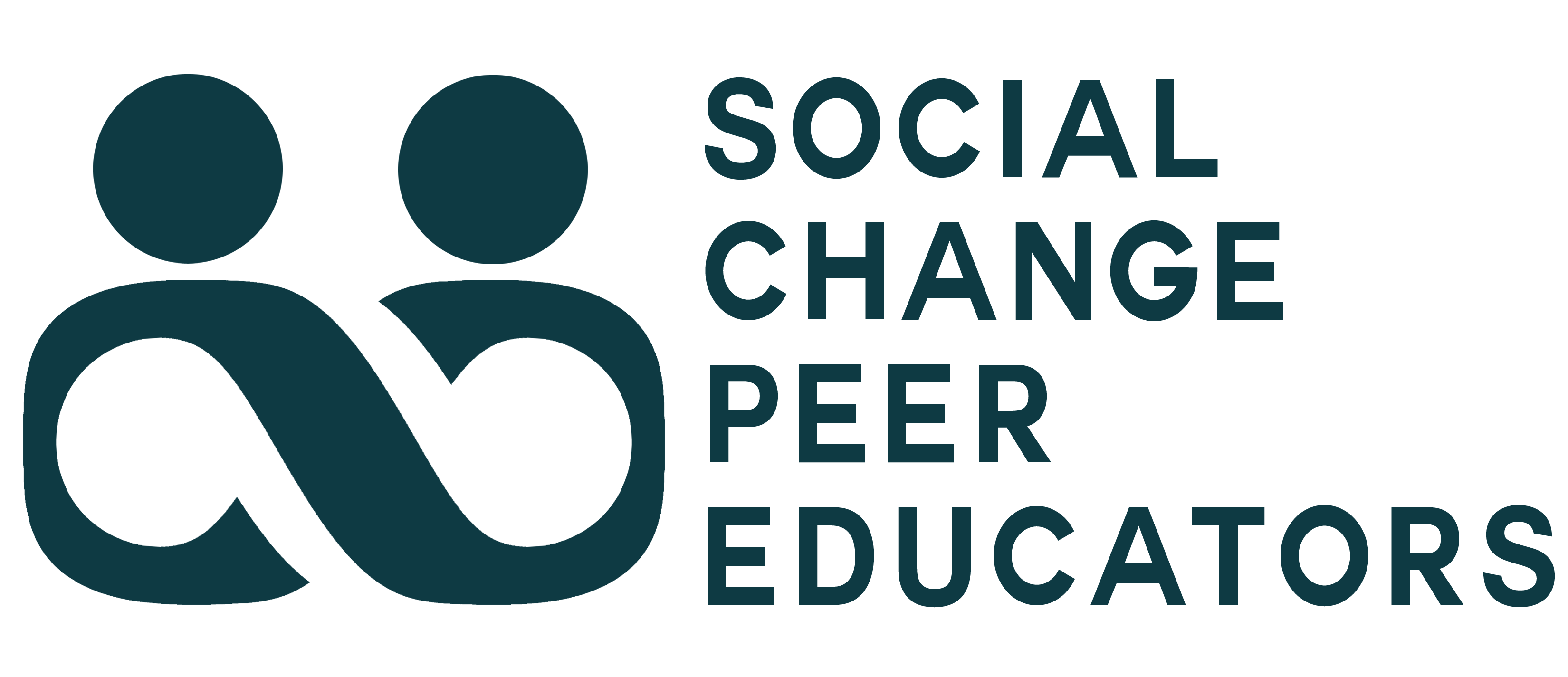 The Social Change Peer Educator Team engages undergraduate students as peer educators on the outcomes of diversity, inclusion, identity, and leadership. Peer educators are trained to facilitate a variety of workshops for campus partners and student organizations on behalf of the Center for Leadership & Social Change.
As Social Change Peer Educators, students:
Commit to understanding the multiple layers of our identity and the identities of others
Create a campus environment that encourages awareness of social issues
Identify and facilitate leadership learning as a process
Employ dialogue skills about and across difference
Request a workshop, training or presentation
The Social Change Peer Educator Team offers Level 1, Level 2, and Special Topic workshops. For full impact, we recommend allotting 60 minutes for the requested session. Following the approval of the workshop, requester should have at least five confirmed participants at least a week prior to the scheduled date.
We encourage requests to be submitted at least three weeks in advance, as we may be unable to fulfill requests sent without sufficient notice.
Current offerings
Identity 101 – Identity is the starting place for personal development. Participants will explore the complex layers of personal and social identities. Participants will also define their own identities and dialogue about their similarities and differences in order to be better prepared to approach the leadership process.
Leadership 101 – "Am I a leader?" Traditional perceptions of leadership will be challenged to make way for a more accessible approach to leadership efficacy, one that participants can apply to both their future leadership experiences and their daily lives.
Becoming a Change Agent – "What can I do to make a difference in my community?" Participants will walk through the process of narrowing their passions, identifying a tangible change goal, and recognizing the value of relationships in creating change in their community.
Become a Social Change Peer Educator
The Social Change Peer Educator Team is a Federal Work Study opportunity available to undergraduate students interested in working as a student assistant for the Center for Leadership & Social Change. Students should be familiar with on-going social issues and social justice trends in the world and have an interest in facilitation, leadership learning, identity exploration, diversity, and inclusion. Student volunteers can also participate in the program. Please contact Shane Whittington at swhittington@fsu.edu or 850-645-6856 if interested in a Federal Work Study position with the team.
This position is designed to engage undergraduate students in a program to serve as peer educators on the outcomes of diversity, leadership, and service. Through facilitation and dialogue the peer sits at the intersection of all three, collaborating with campus organizations, departments, units, and community members who hope to engage and learn.
Responsibilities 
Participate in in-depth facilitator trainings
Facilitate workshops, trainings, and presentations
Assist with developing training, content, and education around the outcomes of diversity, inclusion, identity, and leadership
Assist with marketing and recruitment for workshops, trainings, and presentations 
Support on-going assessment through data inputting and sharing of the workshops, trainings, and presentations
Manage reservation process and communication with groups, organizations, departments, and offices who request specific workshops, trainings, or presentations
Support logistical needs (copying, scanning, supply ordering, supply organizing, printing, etc.) for intentional learning opportunities for students, faculty, and staff
Qualifications
Previous participation or experience with a leadership, diversity, or service based program (i.e. LeaderShape, Service Leadership Seminar, Leadership LOGIC, MLS, SJAT, FSAB, Community Ambassadors, etc.)
Familiarity with on-going social issues and social justice trends in the worlds
Interest in facilitation, leadership learning, diversity, and inclusion
Initiative to take on tasks and see them through to completion
Federal work study preferred, but not required 
Applications are currently closed. For more information regarding this position, email fsu.scpe@gmail.com
title-inside title-centered
2