The Social Justice Living-Learning Community is located in Wildwood Hall. The SJLLC is designed for students of all majors who desire to engage in meaningful, intentional, and open discussion on many societal issues.
SJLLC, colloquially known as SoJust, is made up of approximately 30 students who participate in this supportive, inclusive community. "SoJusters" will engage in discussions meant to challenge existing beliefs and opinions by participating in discussions with a diverse group of students. The community is meant for students who seek to engage in open and progressive discussions on race, ethnicity, gender, sexual orientation, class, religion, ability, citizenship, political ideology, and other identities.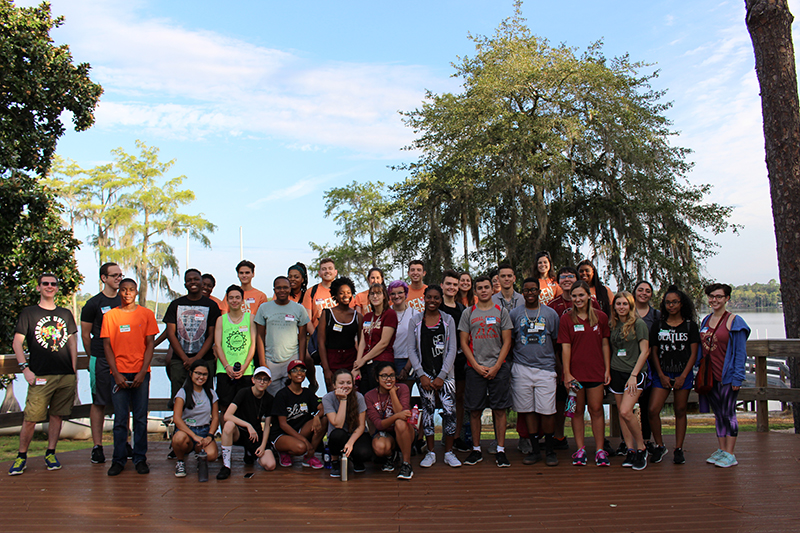 Further, students will be challenged to use this educational foundation of understanding social issues and implement them into meaningful projects as the year progresses. Co-curricular activities are a staple of the experience within SoJust, and students will be expected to regularly attend events put on for and by members of the SoJust community.
The Social Justice Living Learning Community is much more than simply being placed in a residence hall, and desired applicants for the program should seek more than a comfortable living situation, but to further their own understanding of people, groups, communities, and societies. The strength, skill, and character gained from academic coursework and co-curricular programming will equip you to initiate and bring about positive sustainable change and truly embody the spirit of Florida State University.
Contact
Dr. Sierra R. Turner
Program Coordinator, Social Justice Living Learning Community
(850) 645-2363
srturner@fsu.edu
Denise Mercier
Living-Learning Communities Coordinator, University Housing
850-644-2860
dmercier@fsu.edu
title-inside title-centered
2