The Office of Representation, Inclusion & Student Equity, in partnership with the Center for Academic Retention & Enhancement, Student Government Association, University Housing, and Fraternity and Sorority Life, is proud to host Florida State University's cultural graduation ceremony, V-rak-ke-ce-tv.
The name "V-rak-ke-ce-tv" is the Seminole Creek phrase meaning "to honor" as we seek to honor students' accomplishments through their journey, honor their families and friends for their continued support, and honor what it truly means to be a Seminole.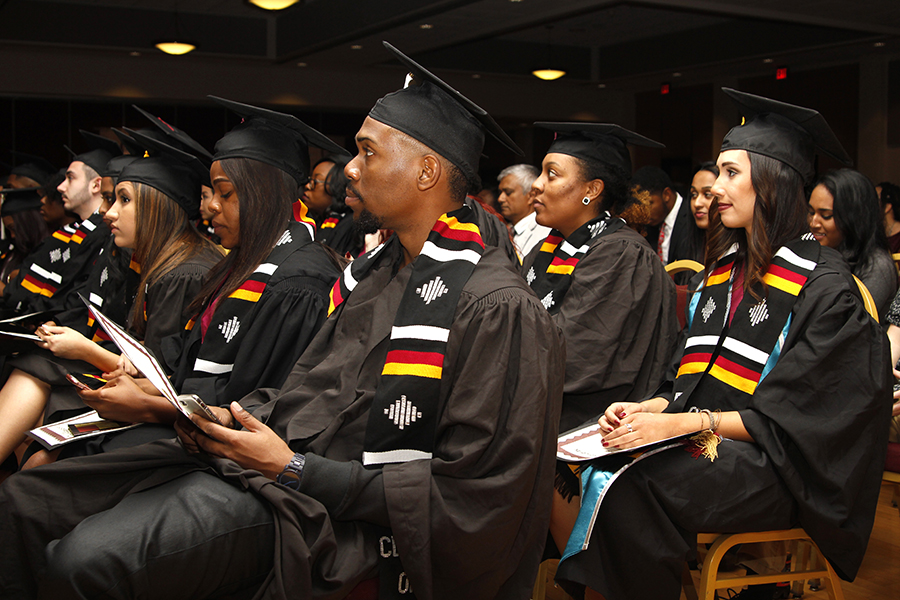 Support for the event is also provided by the university's cultural agencies and student organizations, including the Black Student Union, Hispanic and Latino Student Union, Pride Student Union, Women Student Union, American Indian Student Union, Veteran Student Union, and Asian American Student Union.
Ceremony
V-rak-ke-ce-tv ceremonies are held at the end of the spring semester for spring and summer graduates and in December for fall graduates.
Spring 2023 Ceremony
Thursday, May 4
 
Registration
The ceremony has a limited number of seats, and registration is on a first-come, first-served basis until filled. Students beyond the initial capacity will be placed on a waiting list and may participate if slots become available. If you are interested in participating, we encourage you to apply as soon as possible. Registration typically opens in October for the fall ceremony and February for the spring ceremony that honors both spring and summer graduates.
Registration for the spring 2023 ceremony will open March 6 at noon and close March 21 at 11:59 p.m.