Center Spotlight: La'Vontae Johnson
---
Center Spotlight: La'Vontae Johnson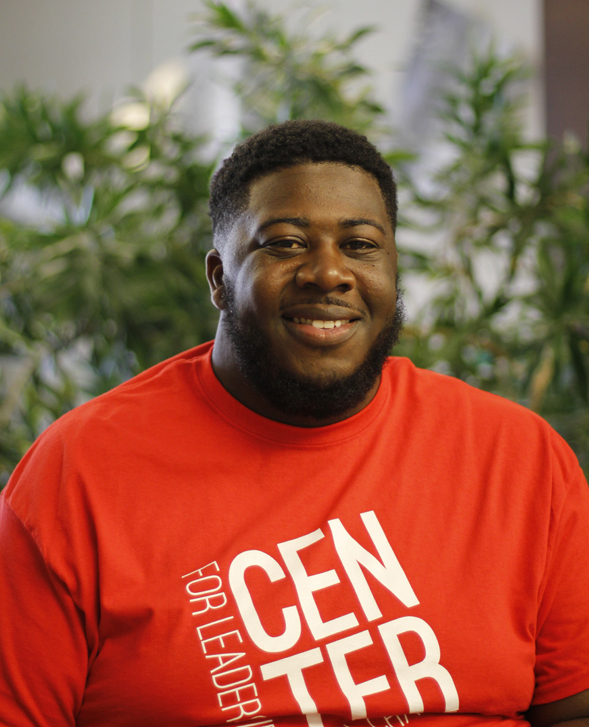 La' Vontae Johnson
   Age: 22
   Hometown: Lakeland, Florida
   Year: Senior
   Major: Human Resource Management
La' Vontae Johnson uses the pillars of service, knowledge, and spiritual health to guide his life.
The first pillar of service is what led Johnson to participate in the Community Outreach and Community Ambassador programs for the Center for Leadership & Social Change. Johnson, a senior from Lakeland, describes service as "giving back to the community and getting enjoyment from being a good citizen."
The Community Outreach Program gave Johnson the opportunity to assist foster families with child care. Johnson also served as a Community Ambassador for Boys Town North Florida during the 2016-2017 academic year.
As an ambassador, Johnson was able to link local nonprofit agencies with people, programs, and resources on campus.  Johnson also brought greater awareness of Boys Town North Florida to FSU and the community.
Johnson's experiences as an ambassador contributed to his second pillar of knowledge which he describes as "challenging myself by trying and learning new things."  The Community Ambassador Program allowed Johnson to create opportunities for foster kids and showed him the unique challenges they face.
"They are detached from their family and not familiar with their new family but still have to respect them as parents, then they leave the foster system at 18 which leaves them in a tricky situation where they struggle for food and financial support unlike other people their age.  
As an ambassador, I was able to provide food and financial support for teenagers and young adults"
Besides community service, Johnson has shown a strong dedication to his major, human resource management, and is a member of the FSU Society for Human Resource Management.  
Johnson credits his time as a community ambassador for helping to prepare him to work in his chosen field.
"The Community Ambassador Program helped develop my project management skills," he said. "No matter what project it is, I learned how to manage all the different variables while being able to listen and provide strong recommendations to accommodate all parties without making biased decisions."
Johnson is also involved with several student government organizations on campus.   As one of the community service co-chairs for Black Student Union, Johnson is responsible for finding service opportunities on campus and throughout the community.  Johnson also serves on the SGA Executive Cabinet as Secretary of Diversity & Inclusion.  In this role, he promotes the recruitment of a diverse campus population and directs the attention of SGA to social issues on campus and in the Tallahassee area.
Johnson is also invested in the community through his church which has helped to strengthen his faith. His faith has helped to support the third pillar of spiritual health which he describes as "taking care of the mind, body, and soul to feel complete as a person."
All of Johnson's involvement on campus and the community is helping him look to the future and stay true to himself.
"These organizations helped me to develop my skills to be competitive in the workplace," he said. "They helped me to get a job that relates back to the three pillars, familiarize myself with diverse backgrounds, cultivate a culture that fits all people, and allowed me to be a leader by connecting with the issues students face in the Tallahassee area."
— Ian Levinson