Women stand together at the Women's Leadership Institute
---
Women stand together at the Women's Leadership Institute
As they sat down to share a meal with each other for the first time, every woman at the Women's Leadership Institute received a small jar of marbles. Throughout this past weekend, the women gave marbles to others with whom they experienced an emotional connection, representing a web of personal connections between the individual women that strengthens them into a community of leaders.
The conference was comprised of 49 women who came together to discuss both their personal stories and identities and the collective identity that binds them together as women. For the whole weekend, the women met in both larger sessions and small groups to discuss how they could advance as women leaders, both individually and collectively. According to participants, one of the biggest takeaways was a greater sense of community and understanding for one another.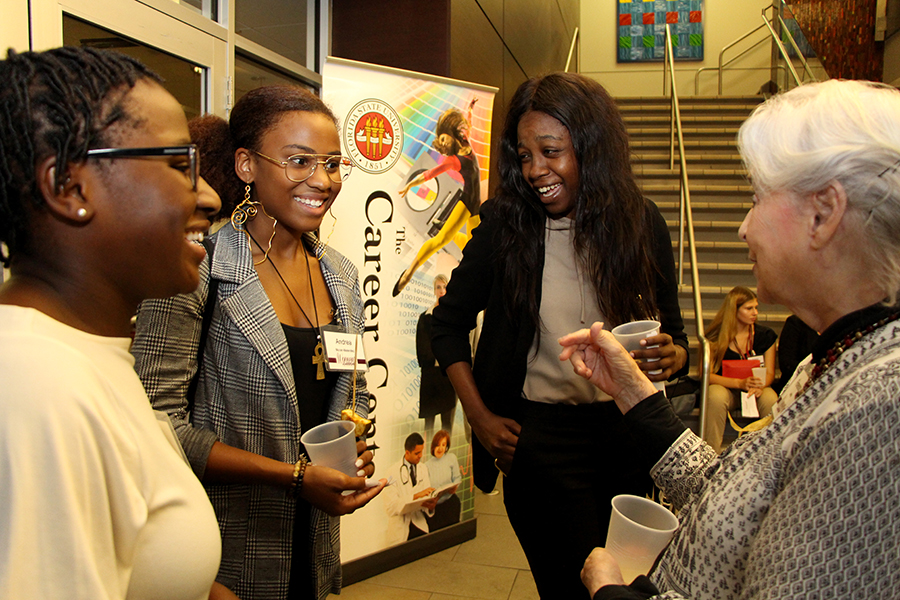 Participant Kayla Tassone experienced this sense of understanding in her small group.
"Before I came here, I didn't know half of the things these people taught me, but everybody here has completely different experiences and backgrounds and it's nice to hear that in an open setting where you can feel comfortable hearing it," she said.
The value of hosting a leadership conference specifically for women was recognized both by creators and participants. Participants said that WLI created a comfortable and open space where they were able to freely share stories in a supportive community.
"What WLI does better than anyone on this campus is provide that kind of oxygen and place for women to tell their stories in full, to stand inside their stories, and I just think that's so courageous," said creator, sponsor, and keynote speaker Katie Tully.
Emmarica Lassin, another participant, spoke of a large group session that helped build her understanding of the diversity of women's experiences.
"We were speaking about choice, and one thing that was brought up is that women with natural hair are being more empowered to wear their natural hair now," Lassin said. "However, if you look at another black woman that doesn't wear her natural hair, that doesn't mean she has low self-esteem and it doesn't mean she doesn't accept herself… since society is already putting a lot of things on us as women, we should try our best to acknowledge other women's choices and respect that."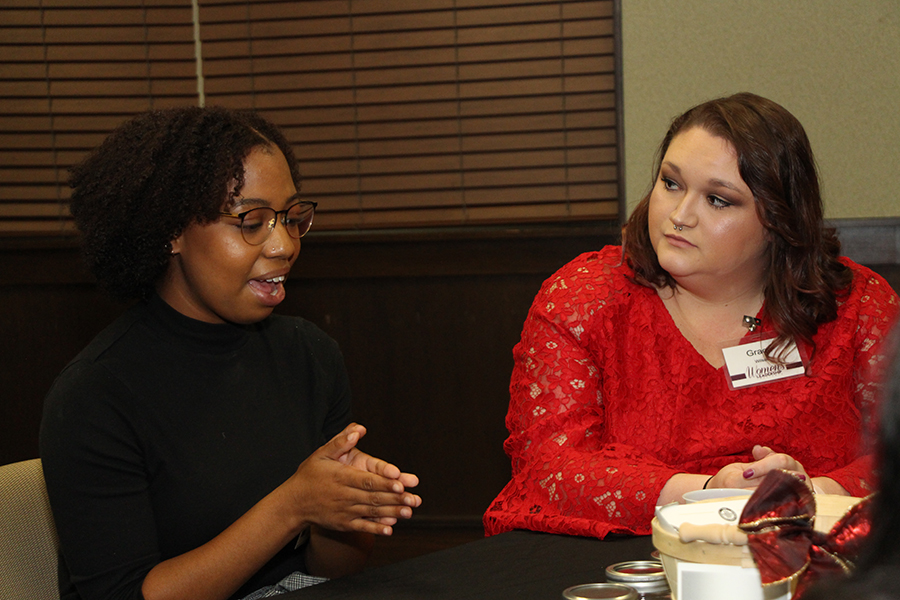 This sense of community was felt broadly by women throughout the conference, as participants expressed appreciation for the bonds they had built with one another and how those bonds enhanced their learning experiences.
"I definitely think that working in a group of people who I initially had never known before coming to this, but by the end of it I feel like we've kind of gained a closer bond in a way that we're now kind of each other's accountability partners," Joann Mauricette said. "I really appreciated finding similarities with people I never thought I'd have commonalities with."
A feature of this year's conference was the launch of the "Fear Me" project, created by sisters Katie Tully and Terri Cruz. The project is a narrative photography collection comprised of photos of women across Florida with the words "Fear Me" on their faces.
"To see the words 'Fear Me' on a woman's face can be both shocking and fierce, and there's something so powerful about it when there's more than one woman standing together," Tully said. "So to have launched the project here at WLI at FSU has so much meaning for my sister and myself because of our deep attachment here. We know the power of this project and as it travels the state, other women will want to participate and be part of this."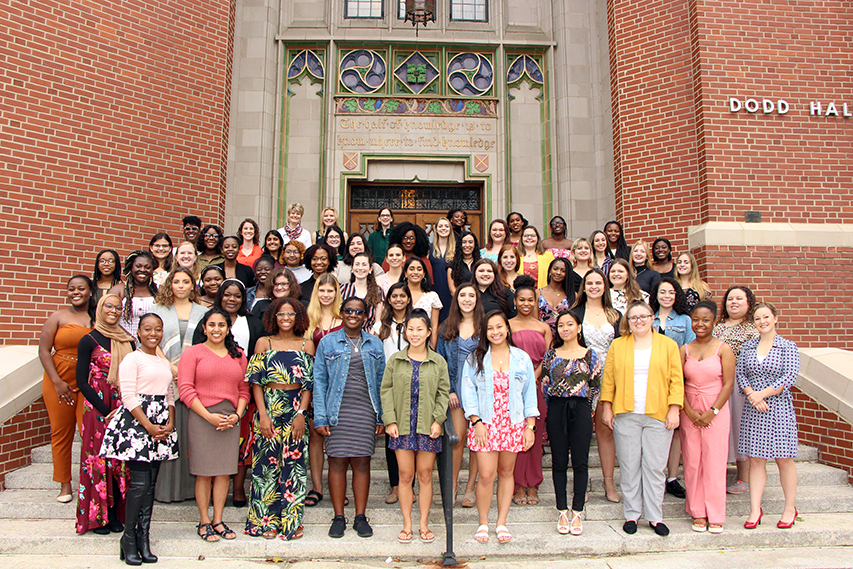 According to participants, the bonds they formed and the lessons they learned at WLI will last far beyond the conference weekend. Several women described a sense of increased confidence, both in themselves and their leadership skills. Many small groups made plans to re-connect in weeks to come and hold each other accountable, while spreading the leadership skills they learned to more women on campus.
"After the conference, I want to continue to be a resource for women, a light," facilitator Satcha Sanon said. "It's great we got to impact 49 women this weekend, but there's so many more women on campus who would definitely benefit from this type of learning. I want to be there as a resource and continue to uplift women in general, because we're powerful."
—Kendall McDonald