Reinventing community service
---
Reinventing community service
The center's Community Outreach program has been reinvented. Now known as EngageTLH, the program allows students to get involved in the Tallahassee community through regular or one-time service opportunities.
Revamping the program was a key concern for EngageTLH program coordinator, Jenny Williams. Williams explained that the word "Outreach" could be seen to connote an "us and them" mentality, where students would go out from their inner FSU community to serve the outer Tallahassee community – and that the road only goes one way. Through EngageTLH, Williams hopes that facilitators, community members and volunteers will see service as an engaging relationship.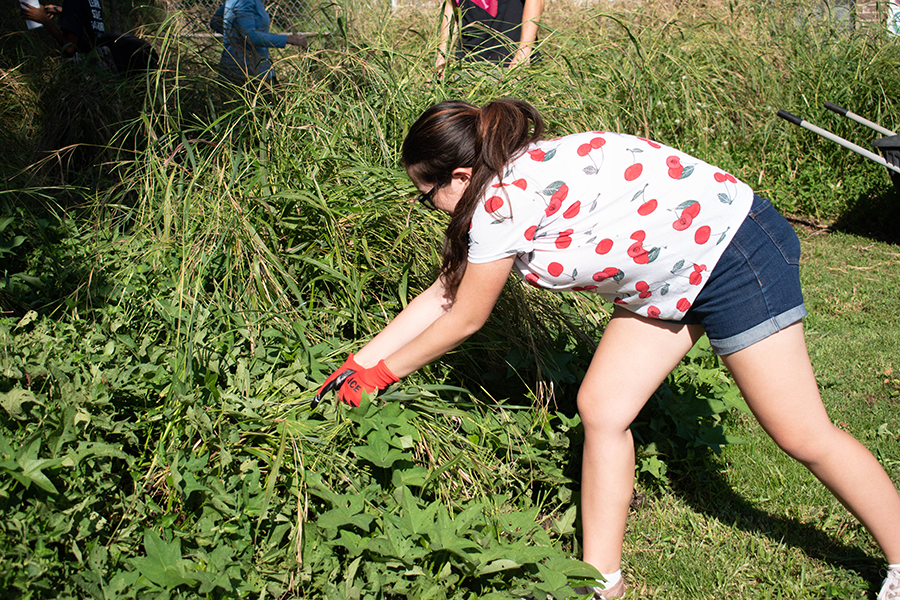 She believes this connection and deeper level of engagement is what makes service transformational, instead of transactional.
Jaida Johnson, a freshman hospitality major and EngageTLH volunteer, carried the same sentiment. "It's doing something fun, you're helping out the community by giving back, and there's a one-on-one human interaction," Jaida said while serving at the Damayan Community Garden.
Beyond community interaction, EngageTLH provides an opportunity for reflection, a key element to service often left out of generic volunteering work
"Service through the center provides reflection that is otherwise lost," Williams said.
Students can sign up online for almost daily service trips at nine agencies engaging with various social issues. At the end of each service trip students and facilitators take a moment to reflect on their service experience and its impact.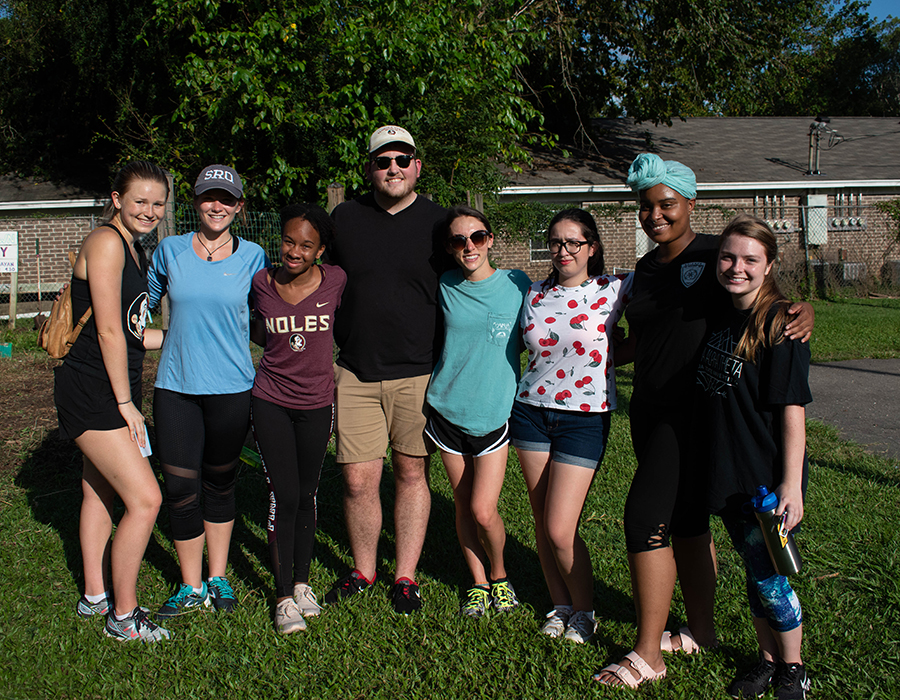 This reflection, Williams adds, inspires a deeper personal connection to service as students begin to question how they view themselves in relationship with community issues and how they can be a force for social change.
Kendahl Stewart, a facilitator for the EngageTLH Damayan Garden Project trip, reciprocated this element of service and reflection during her trip. Stewart said students can often get lost in on-campus clubs and FSU party culture. She believes this service through EngageTLH is a low barrier of entry way for students to get involved in their greater community and reflect on the values behind their collegiate experience. With EngageTLH students get the opportunity to interact with the Tallahassee community, as well as give back.
Current agencies students can volunteer for with EngageTLH include America's Second Harvest Food Bank, Project LOVE at Westminster Oaks, Big Bend Homeless Coalition, Boys Town, Kids, Inc., Hartsfield Elementary, Gretchen Everhart School, and the Damayan Garden Project.
Williams cites the program as a great way for students to get involved with their interests, and says, "students often start to love the work itself."
"No one is expecting you to change the world in one day," she said of the weekly trips, "but through service and engagement, Tallahassee can have a profound impact on you."
— Talise Burton