TEDxFSU explores "Unity in Diversity"
---
TEDxFSU explores "Unity in Diversity"
Hosting 12 speakers and performers on Friday, TEDxFSU 2018 examined the concept of Unity in Diversity and what it looks like across different spectrums.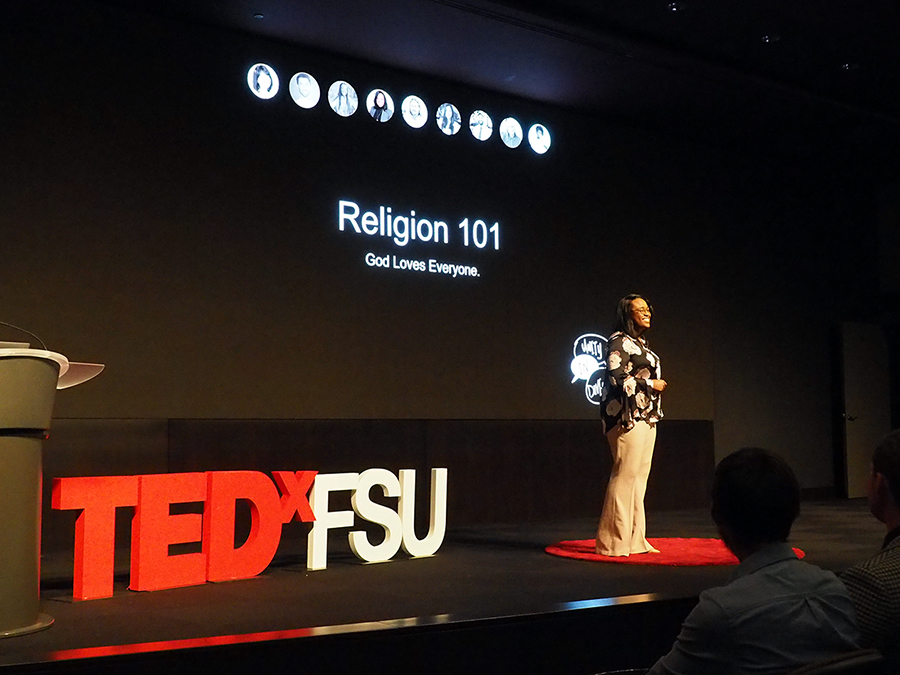 TEDx, an event gathered by the local community, stems from TED, which is a nonprofit committed to spreading ideas in short presentations. TEDxFSU is in its eighth cycle.
Kicking off the afternoon was poet and FSU Creative Writing major Chris Ortiz. Ortiz broke down the misconceptions surrounding writing and performance through poetry.
Symbolically crossing each one out after tearing down its flaws, Ortiz explored those reasons behind people's strong aversion to writing.
"I think it's about time these barriers came down," said Ortiz. "We can all contribute to the collective human voice and empower everyone to tell their stories."
One-by-one speakers followed suit with their own topics of interest, expressing the role it plays in the concept of Unity in Diversity.
Florida State and Service Scholars alumna Kai Daniels took to stage to share her experiences of being religious and a part of the LGBTQ community as a black woman.
Daniels recounted on her time as a youth where as a member of one of the biggest churches in her area, "Homosexuality was frequently looped in with sins like incest, pedophilia, and bestiality," she said.
Her struggle between the intersection of religion and her sexuality left her feeling isolated, but asserted that her hopes for religious divisions being a thing of the past fuels her.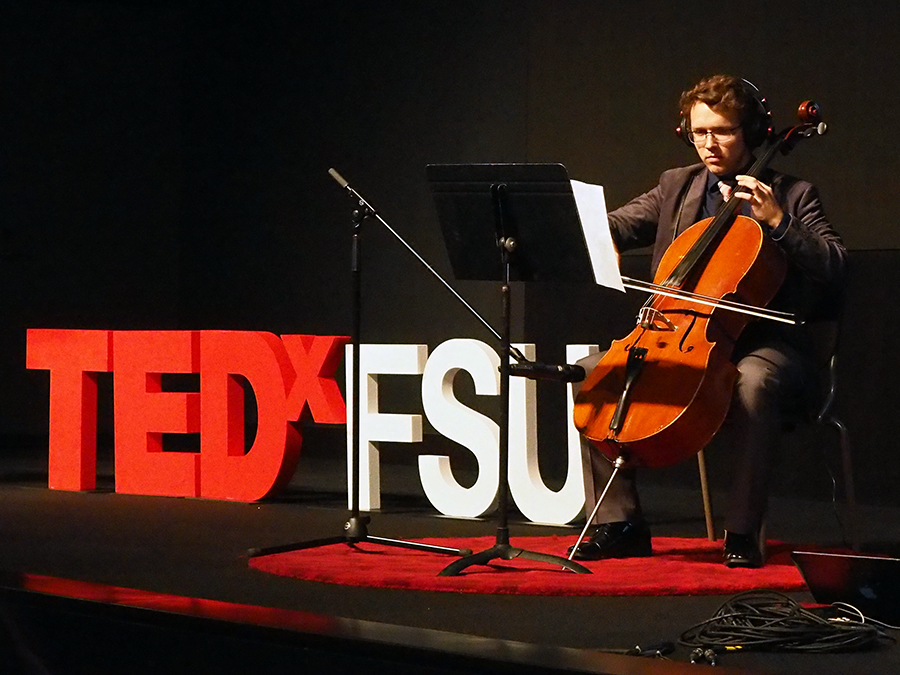 "In order for us to create unity in our religious communities it's going to take a lot of action centered on love," Daniels said.
Nikesha Williams, an author and Emmy award-winning news producer who graduated from FSU in 2008, received a standing ovation for her talk on the "inconvenience" of pregnancy.
Williams held that pregnancy was not only inconvenient because of the obvious stress placed on the body, but because of how employers treat pregnant women, which can lead to employment loss, decreased wages or being overlooked for promotions.
The event ended with an experimental musical piece performed by Joshua Baerwald, senior music composition major. He played on the cello with bits of speeches from the afternoon along with his personal understanding of unity in diversity.
—Fabuola Pierre