Weekly roundup - Dec. 4
Don't miss out on any of the programs and events offered by the Center for Leadership & Social Change, and find out about volunteer and related opportunities on campus and around the community.
---
Upcoming Center Programs
Attend ServScript Training Session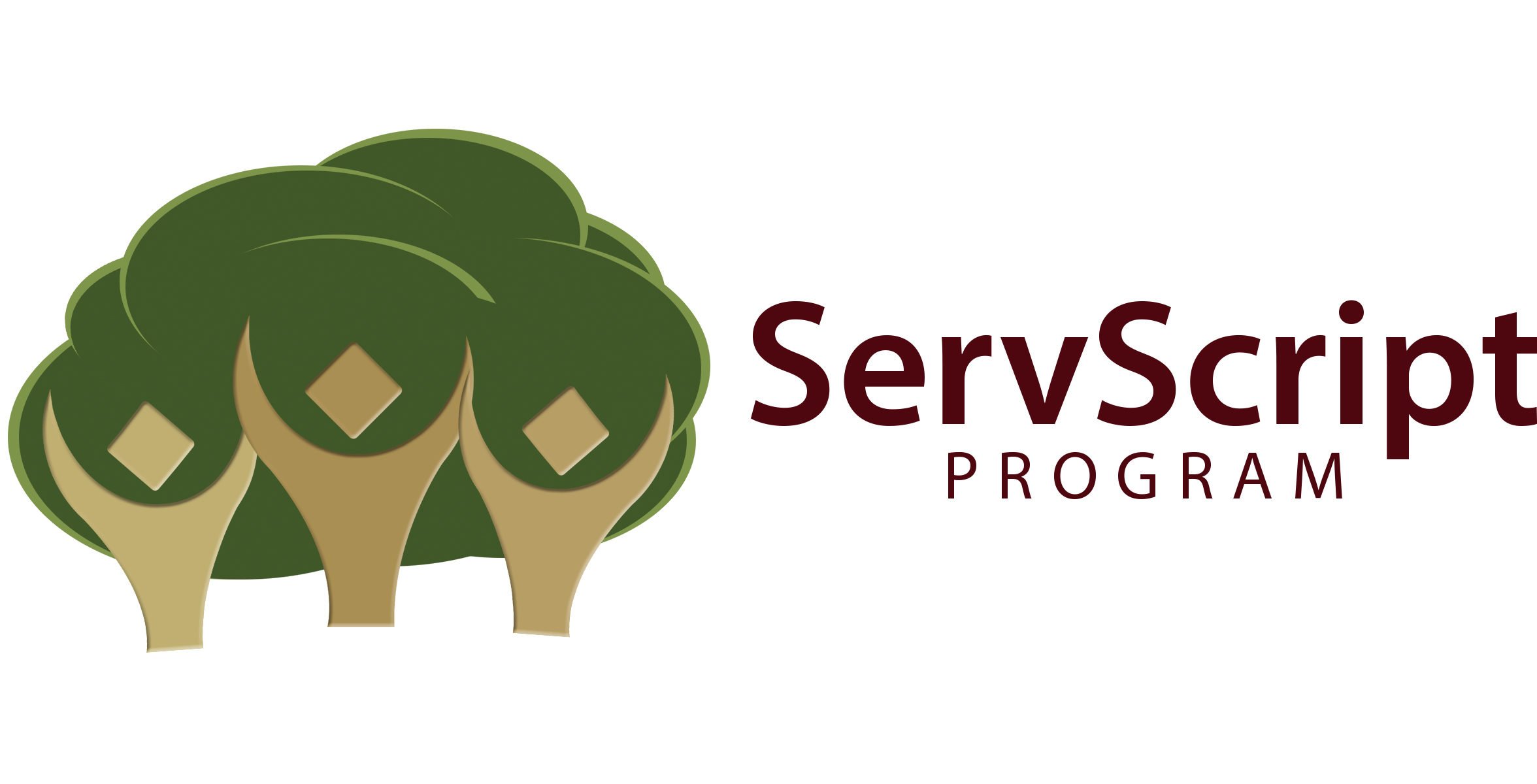 Dec. 5, DSC 1006 from 10-11 a.m.
As the deadline for logging in community service hours on ServScript draws near, we want to make sure you can submit them with ease. If you have questions about ServScript or are unfamiliar with the submission process, join us in DSC 1006 on Dec. 5 from 10-11 a.m. for an info session to walk you through it. The ServScript Program accepts service hours that are completed each semester. All hours for the Fall 2017 semester must be submitted online by Dec. 15 at 11:59 p.m. 
Engage in the multicultural leadership summit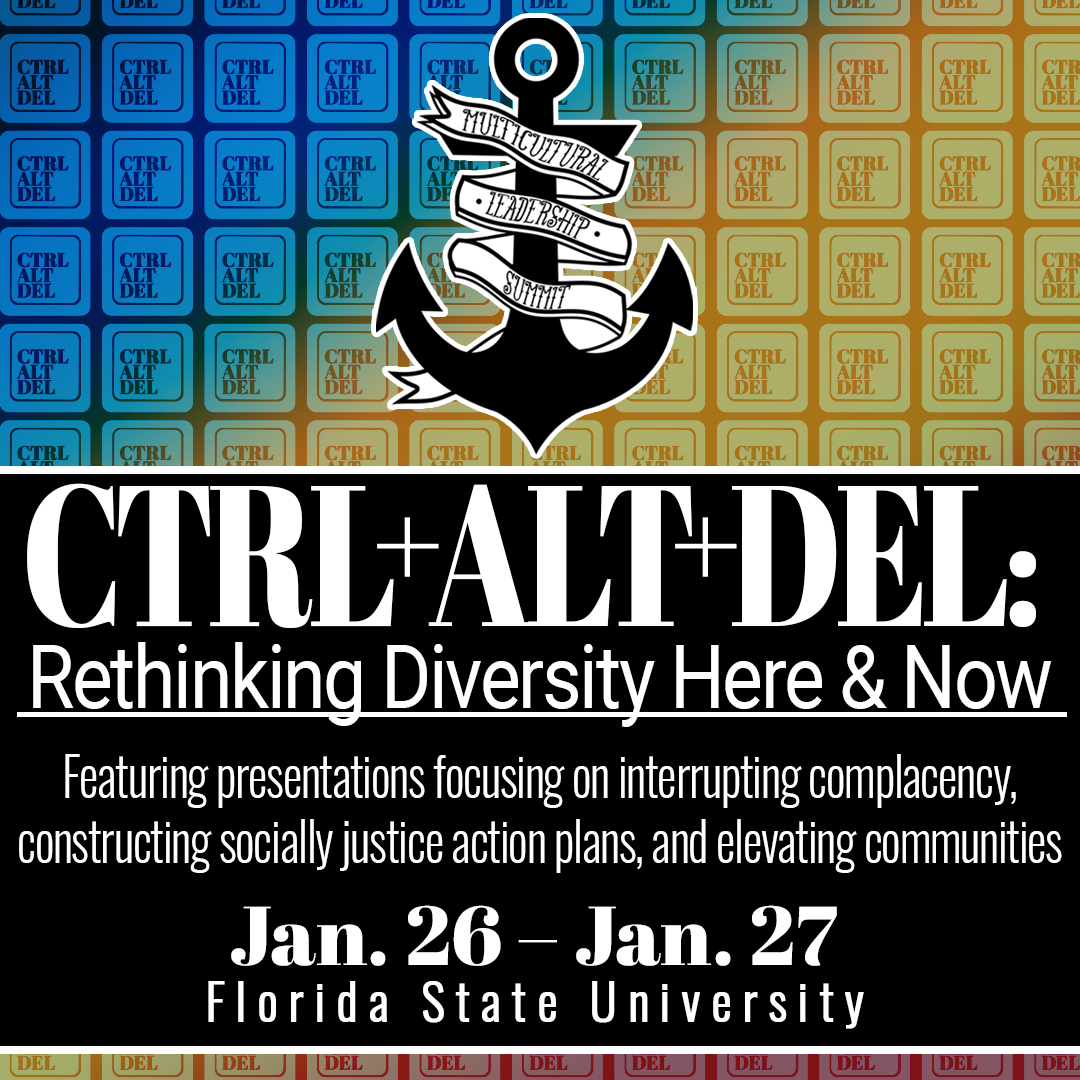 Register
The 2018 Multicultural Leadership Summit, "CTRL + ALT+ DEL: Rethinking Diversity Here & Now", will take place on Jan. 26-27 at Florida State University. The summit provides opportunities for participants to learn about their identities and educates participants on how to bo agents of social change in an increasingly diverse and global community. Registration is free for Florida State students and is open to students from Florida A&M University and Tallahassee Community College for a $15 registration fee.
Present
Staff, students, faculty, and community members are invited to apply to present at the 2018 Multicultural Leadership Summit, under the theme "CTRL + ALT+ DEL: Rethinking Diversity Here & Now." Proposed workshops should fit within a 50-minute time block. A suggested breakdown of a proposed session is as follows:
30 Minutes - Presentation of Content
15 Minutes - Discussion and/or Application Activity
5 Minutes - Closing Debrief
The deadline to apply is Dec. 4. Presentations will take place on Jan. 27.
Facilitate
Become a facilitator for MLS and work with a group of 5-15 attendees over two days to dialogue about the conference theme, facilitate group activities, and offer space for reflection during the conference. Graduate students, staff, and faculty are all encouraged to apply.
Mentoring Institute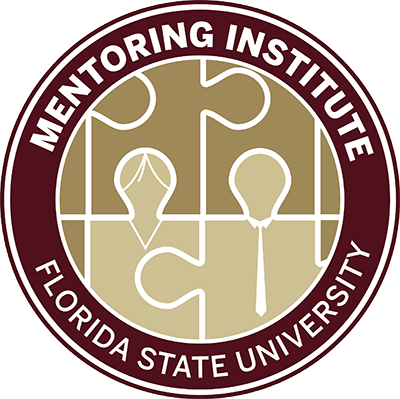 Friday, Dec. 8th, from 8:30 a.m. to 4:30 p.m.
Student Services Building
The Center for Leadership & Social Change is excited to host the sixth annual Mentoring Institute. This year's theme is "Values-Based Mentoring: Building Character Around Moral Complexities." We mentor across a host of difference to our mentees - visible and hidden, social and personal, subtle and profound - and sometimes return to vastly different communities of challenge and support.
Through this day-long institute, our hope is to create a space where we can identify needs, consider best practices, discuss challenges, share experiences, and strengthen collaborative connections between the campus and the community. We welcome anyone who is interested in a courageous exploration of this important topic to apply to participate in this year's Mentoring Institute.
For questions, contact Steve Mills at smills@fsu.edu.
Moellership Program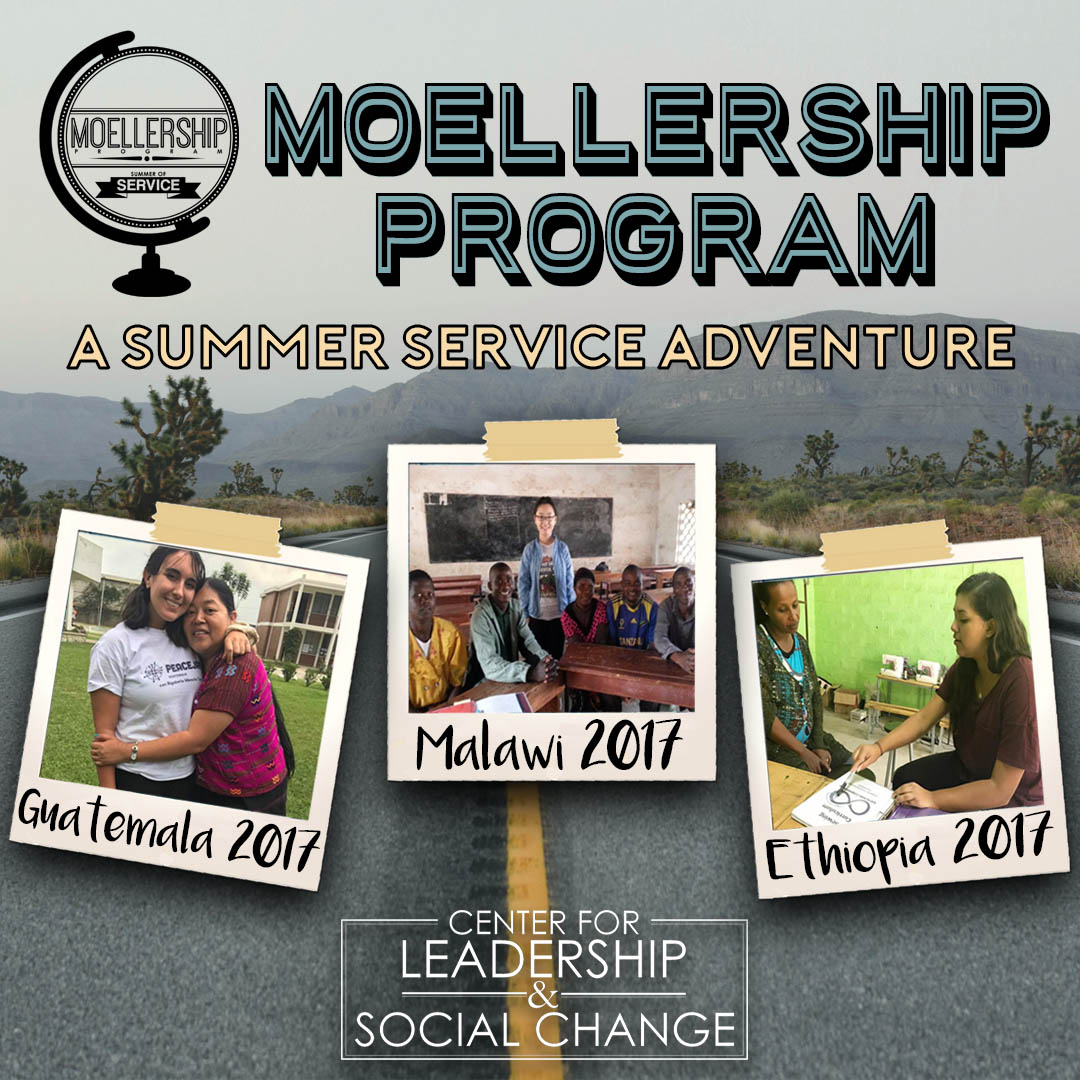 The Moellership Program, named for its founder Bill Moeller, provides undergraduate and graduate students at Florida State University the opportunity to focus 8 – 12 weeks of their summer on service at a non-profit agency. Students receive a stipend of up to $4,000 for participation in the program.
Current Florida State University students, both undergraduate and graduate, are eligible to apply, provided they have a minimum 2.75 GPA, have completed at least one semester at FSU, and will enroll at FSU in the semester following their Moellership experience. To participate during the summer, students cannot graduate before the following December. Students with previous service experience and a desire to collaborate with communities to create positive change are encouraged to apply.
Applications are due Dec. 17 by 11:59 p.m. Eastern time.
Community outreach program
The Community Outreach Program gives students the opportunity to get involved in community service on a regular basis, with projects to choose from almost daily. Projects are student-led and are offered at a variety of nonprofit agencies.  Students can sign up for projects as early as one week in advance and up to the day of the project. Space is limited so signing up early is strongly encouraged. Transportation is provided for all projects.
---
Campus Opportunities
Register For NCBI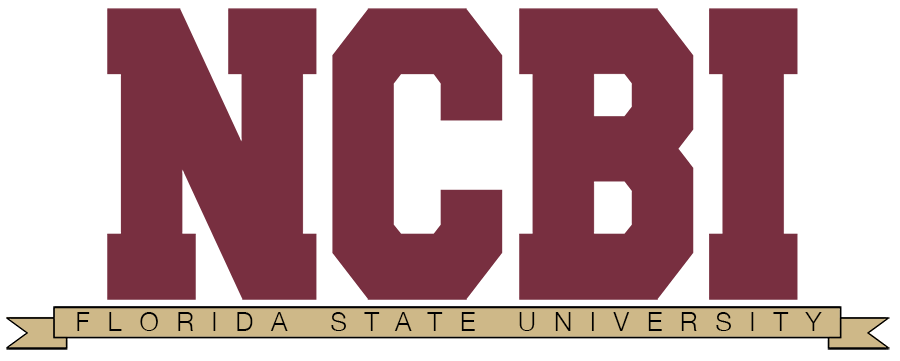 NCBI @ FSU offers an 8-hour workshop that allows participants to tap into how they have been taught to think and act as members of their identity groups and provides skills for bridging our differences. Registration is currently open for fall training sessions. At least 15 seats in each session are reserved for student participants. Workshops are from 8 a.m. until 5 p.m. on the following dates:
Food for Thought Pantry
University Center A, Suite 4100
The Food for Thought Pantry is asking for any donations you are able to provide, specifically: peanut butter, canned meats (such as tuna and chicken), canned beans, pasta, canned pasta sauce (students prefer canned as jars are breakable), mac and cheese, rice, oatmeal, and granola bars. The Pantry is able to take donations Monday through Friday, any time between 8am and 5pm. If your department has a specific food donation bin and is not able to bring it all the way to the Pantry, call (850) 644-9555 and someone may be available to help pick up your donations.
JOIN renew

RENEW is a peer education organization affiliated with the University Counseling Center. We offer presentations and peer to peer educational sessions with students on topics such as stress management, time management, study skills, conflict resolution, and healthy relationships as well as promote the University Counseling Center through outreach opportunities. We help the Counseling Center with university-wide events such as stress buster day and mood check-up day.
Volunteer with the recycle bike program
Students are preparing to return to FSU's campus and the reCycle Bike program needs volunteers for our Fall 2017 Bike Distribution for the following stations:
A crash course will be taught on how to fit people for bicycles, how to mount lights, and how to properly use bike locks.
---
Community Opportunities
Bali: Social Entrepreneurship & Innovation Immersion
June 4 – July 2, 2018
Deepen your understanding of social and environmental issues and the potential for social innovation and entrepreneurship to be an effective and sustainable approach to addressing complex problems.
This dynamic experience will provide students with an immersive understanding of social innovation and entrepreneurship through a highly-interactive exploration and application of theory and methods. We'll travel to several locations around Bali to study three social/environmental issues through site visits, talks with community leaders, case studies, action research, and immersion experiences:
Poverty & Economic Empowerment
Environment & Sustainable Development
Community & Global Health
Several of the examples we'll visit are internationally-recognized and/or award-winning social enterprises, high-impact nonprofits, or community-driven initiatives. We'll also examine how these issues intersect with each other and consider them through the lenses of Women & Gender; Traditional vs. Modern; Leadership & Community; and Formal, Non-Formal, & Informal Education.
Admission to the program is on a rolling, first-come/first- served basis and is capped at 20 students. 
For more information, please email Bruce Manciagli, Social Entrepreneur in Residence, at bmanciagli@fsu.edu.
American Homestay Network
The Center for Intensive English Studies (CIES) at Florida State University has recently established a partnership with the American Homestay Network (AHN).  AHN provides homestay programs for international students in many cities across the United States. CIES is now reaching out to FSU faculty and staff and their families to find those who would be interested in the great experience of hosting international students in Tallahassee through AHN.
If you have any questions about the Center for Intensive English Studies and our international student population, please feel free to call us at 850-644-4797 or visit us online at http://cies.fsu.edu.
If you would like to know more about the American Homestay Network and becoming a host family, please see the attached flyer and visit: www.homestaynetwork.com.
Purpose Research Training Fellowship
The PURPOSE program seeks to train a diverse cohort of fellows in research with a focus on social justice in education. The goal of the program is to provide fellows with opportunities to develop the knowledge and skills they need to enter and successfully complete graduate programs in education and related fields.
PURPOSE fellows will spend one year developing research skills through varied experiences including one-on-one faculty mentor relationships, coursework, bi-weekly proseminars, and a service learning research practicum.
Fellows earn a total annual stipend of $6,050 and up to $2,000 in funds for research materials, travel, and other fees to support their research.
Application requirements:
1. Applicants must be currently enrolled at FSU or FAMU as either
Juniors majoring or minoring in education or a related field (including but not limited to Communication Science & Disorders, English, Food Science, Psychology, Sport Management) or
First year master's students seeking a degree in education or a related field.
2. Current 3.0 GPA (undergraduate)/3.3 GPA (graduate)
3. Research goal statement
4. Letter of recommendation (focused on your academic experiences and/or research interests)
For any additional information, please contact Erik Rawls, Program Coordinator, at (919) 619-4363 or erawls@fsu.edu.
Camp Boggy Creek
Dec. 9, 8:00 am – 5:30 pm
30500 Brantley Branch Road
Eustis, FL 32736
Camp Boggy Creek's Annual Holiday Party is an outside "homecoming" event with music, carnival games, arts & crafts, entertainment, food, and the celebration of our campers and old friends. Volunteers can choose to help just on Saturday or arrive as early as Wednesday, December 6 to help with set-up. Volunteers will have the opportunity to help with event setup/decorating, game hosting, craft hosting, serving food, and event clean up.
A short, online application will be available beginning Oct. 30.
become a mentor with cobb middle school
Mentors assist students throughout the school; all teachers participate! Mentors are not just for academic support; we want to offer the students a reliable adult who makes time for JUST THEM. Therefore, mentors meet with their mentees on a weekly basis for roughly an hour (one period). They come at the same time every week, during one of their mentees elective classes.
Anyone interest in mentoring or volunteering with Cobb should go online and complete the Volunteer Application for Leon County Schools. If they wish to mentor, there will be a button to select towards the bottom of the application that will open a few additional questions for the mentor to complete. There is a brief training workshop hosted by the district for volunteers and mentors. Any fingerprinting that needs to be done will be paid for by Leon County Schools.
VOLUNTEER WITH the 21st cclc program
Florida's 21st Century Community Learning Centers are looking for volunteers and mentors to assist with the 21st CCLC Program Monday-Friday from 3:00PM-6:00PM. Volunteers and mentors schedule can be flexible. Volunteers will assist students with STEM, homework, and literary activities. Volunteers will not have to undergo background checks.
Contact Victoria Smith at victoria@uwbb.org for more information.
---
Scholarships, Internships and Jobs
Dr. Martin Luther King Jr. Book Stipend
The purpose of the Dr. Martin Luther King, Jr. Book Stipend Award is to assist Florida State University students in completing their education. MLK Book Stipend Awards are available on a competitive basis to both undergraduate and graduate students.
To apply, students must provide a transcript, a letter of recommendation, and answer four essay questions.
The application is only accepted online. Those with questions or who encounter any problems with the application may contact program coordinator Tryce Taylor at tataylor@fsu.edu.
The extended application deadline is Dec. 8 at 11:59 p.m.
Nonprofit Internship Program
The Nonprofit Internship Program invites Florida State University students to earn up to 12 academic elective credits serving a nonprofit initiative in the Big Bend area. This competitive program is designed for students from degree programs that do not offer an internship opportunity for academic credit. If you are from such a program and would like to gain valuable experience in a nonprofit organization in areas such as child development, juvenile justice, environmental issues, adolescent care, public health, public education, elder care, domestic abuse, poverty, homelessness or disaster service, you are welcome to apply.
Successful applicants will serve either full-time or half-time for the full semester. We will offer a limited number of internships for the fall, spring, and summer semesters. Applications will be considered on a first come, first served basis until the internship slots are filled.
The priority deadline for this application is Sunday, Dec. 10, 11:59 p.m. Applications are accepted beyond this point if spots are available.
Child Defender Fellowship
In 2017, CDF will launch the CDF® Child Defender Fellowship. This program will provide training and engage participants in collective nonviolent action to positively impact children's issues at the national, state and local levels.  Fellows can expect to gain critical knowledge on policy and legislation, learn about the history and tactics of nonviolent organizing, and practice applying those skills in the community including promoting local awareness, showing the local impact of policy, direct engagement with legislators, constructive programming, and building a team. This learning environment will be a web-based, virtual community for action, from October 2017 to June 2018. Over this period, Fellows will engage in approximately twenty learning sessions which will be accompanied by actions that each fellow can take in their communities.  Complete the interest form here.  Contact Madison Sampson at msampson@childrensdefense.org or (202) 662-3589 for more information. Learn more about the Children's Defense Fund at childrensdefense.org.
PAid sodexo sustainability intern
The Sodexo Intern will perform and train in various responsibilities under their career concentration. Sodexo is looking for someone who is willing to be open to learning and growing. Maturity of judgment and behavior. Maintains a positive attitude. Ability to work a flexible schedule helpful. 
Apply at: sodexo.balancetrak.com | Requisition Number: 2017-16264
Turn About Inc of Tallahassee seeks social services administrative assistant
Turn About, Inc. of Tallahassee is a local non-profit treatment facility for adolescents, young adults and their families who may be experiencing mental health and/or substance abuse problems.  They are in need of a Social Services Administrative Assistant to perform office duties.  Turn About is particularly seeking applicants majoring in the helping professions (Social Work, Psychology, Counseling, Nursing, etc.).