Weekly Roundup-May 18
Don't miss out on any of the programs and events offered by the Center for Leadership & Social Change, and find out about volunteer and related opportunities on campus and around the community.
---
Upcoming Center Programs
Volunteer to mentor with fsu-famu summer pre-k program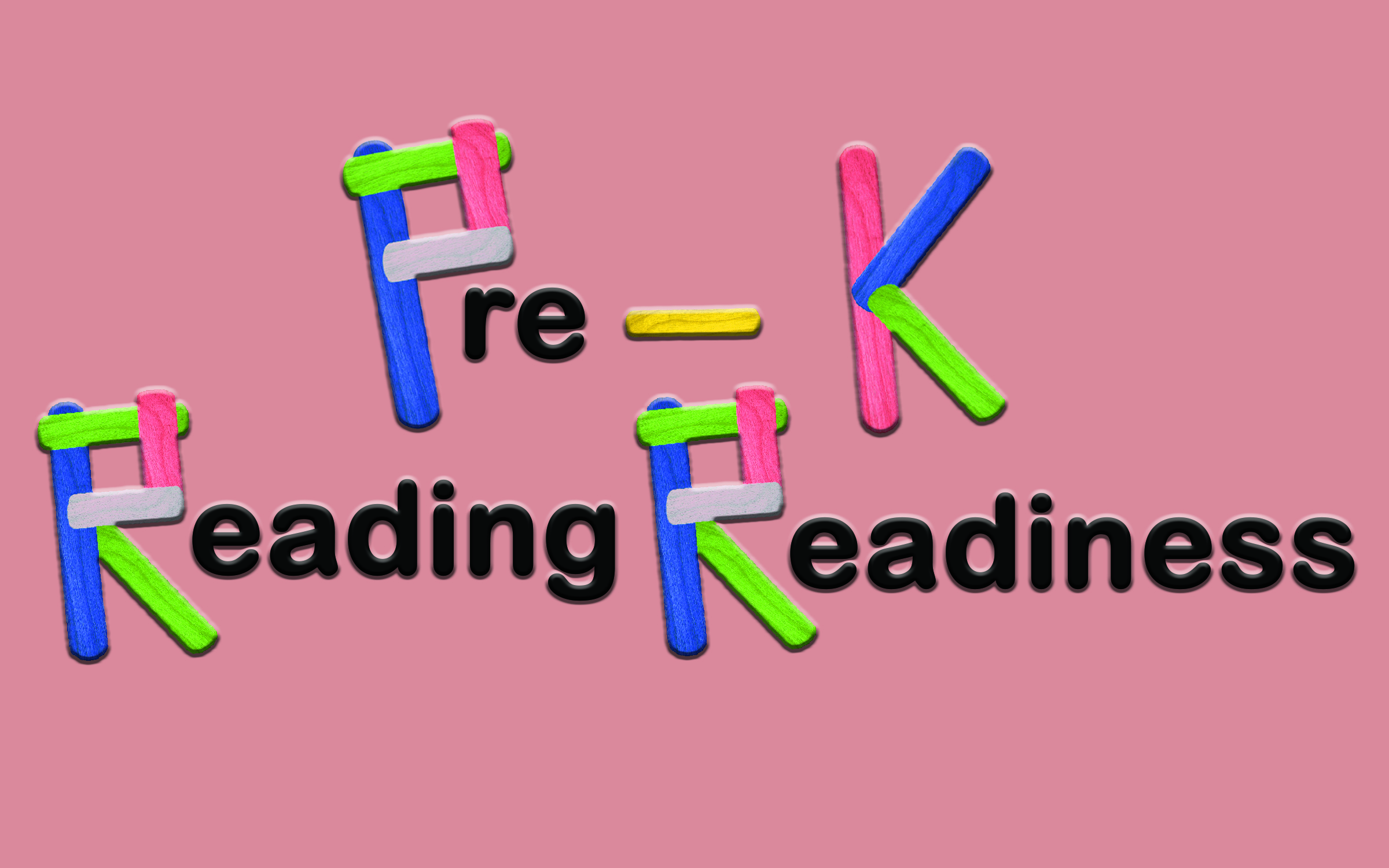 The FSU-FAMU Summer PRE-K Program gives volunteers the opportunity to: implement a creative group skill activity and maintain a classroom mentorship role. Volunteers can participate up to 10 hours per month.  Attend training day on Tuesday May 30th in the DSC Program Room 2208 from 12:30pm-1:30pm.

The ServScript Program accepts service hours that are completed each semester. All hours for a given semester must be submitted online at my.fsu.edu by the last day of the semester no later than 11:59 p.m. Eastern time. 
Upcoming deadlines include:
Summer 2017: August 4, 2017
Fall 2017: December 15, 2017
---
Campus Opportunities
BECOME A STUDENT MARSHAL
Apply to become a Student Marshal and volunteer for the 2017 Florida State University New Student Convocation on Sunday, Aug. 27. Student marshals act as an example to what can be achieved while at Florida State for incoming students. Marshals will wear robes, be recognized during the ceremony, and will be a part of the official procession for the ceremony. If interested in applying for this opportunity, please email the Garnet and Gold Scholar Society at garnetandgoldprogram@fsu.edu. Spaces are limited. The deadline to apply is Friday, Aug. 18 at 5 p.m. 
Intercultural Dialogue and Leadership Seminar
INS 5935-01 & INR 3932-01
This multi-disciplinary seminar is for graduate students (and advanced undergraduates) wishing to work effectively in diverse cultural and organizational settings. Students from the U.S. and other nations will integrate their personal and professional perspectives through class discussions, exercises and a term project. The seminar will be of particular interest and value to students majoring in International Affairs, Education, Communication, Urban & Regional Planning, Public Health and Public Administration, and for anyone who expects to participate in and lead groups or network at the organizational, local, state, national or international level.
At the conclusion of the seminar, students will be able to: (1) analyze and resolve complex issues related to public policy, international development and human rights; (2) design leadership plans to bring about practical and fundamental change; and (3) demonstrate the intercultural communication, conflict resolution, and consensus-building skills required to implement such plans.
Course topics will include:
Communication across cultural and religious boundaries
Strategies for promoting human rights and sustainable social change
Negotiation, conflict resolution and consensus building
Theory and practice of collaborative leadership
APPLY FOR UROP
Freshmen, sophomores, and incoming transfer students of all majors an disciplines are encouraged to apply for FSU's Undergraduate Research Opportunity Program. Through the program students will join a community of undergraduate researchers and UROP alumni, explore academic and career interests through faculty and graduate student mentorship, engage with research inside or outside of your  field of study, collect and analyze data with an established researcher or researching team, present findings at conferences, and gain hands-on knowledge of research principles. The program consists of conducting research 5-10 hours per week assisting a faculty member, Ph.D. student, or startup company, meeting bi-monthly with a UROP Student Leader and fellow UROP students, and presenting at the annual Undergraduate Research Symposium. The application deadline for current high school seniors and current freshman is May 1. The application deadline for transfer students starting at FSU in Spring, Summer, or Fall 2017 is July 1.
---
Community Opportunities
VOLUNTEER WITH ST. JUDE RUN
The 2017 St. Jude Run to End Childhood Cancer is on Saturday, Sept. 16 at SouthWood Town Center. Volunteers are a part of the planning committee and subcommittee. Those with experience in event planning and looking to develop those skills including team development, marketing, sponsor-ships, and event logistics are encouraged to join. Contact Marie Lofton at Marie.Lofton@stjude.org or Matt Aldrich at mta@aldrichllc.com.
Alzheimer's Project, Inc. seeks Volunteers
The AmeriCorps Legacy Corps Program and Alzheimer's Project, Inc. are seeking volunteers to provide in home respite to caregiver's of persons with Alzheimer's disease and related dementias. Volunteers would receive intensive training, a monthly stipend, an educational award scholarship for 450 service hours, student loan forbearance for the duration of the service, and would have to volunteer for 12 hours per week. The position ends in October 2017. Volunteers must consent to a level 2 background check and must have reliable transportation. For more information contact Fabiola G. Jean-Charles at 850-386-2778 or fabiola@alzheimersproject.org.
---
Scholarships, Internships and Jobs
COCA SEEKS GRANTS INTERN
The Tallahassee Council of Culture & Arts seeks a grants intern for the Fall 2017 and Spring 2018 semesters. Grant interns will be expected to assist in tracking and recording COCA grant applications progress, aid in COCA's current economic impact study, and research national, regional, and local grants.
APPLY FOR SUMMER DANCE INTENSIVE INTERNSHIP
The Florida State School of Dance seeks a energetic and compassionate student intern this summer. Summer Dance Intensive interns should exhibit strong leadership skills and have the ability to act as a role model to younger students. Interns will demonstrate in technique classes, take dancers to the wellness center, supervise meals, act as front lobby administrator, and assist with special events. Interns should expect to work approximately 30 hours per week from June 18 to July 8. Shifts will be scheduled in 4 to 5 hour blocks and may occur on nights and weekends in addition to regular daytime hours. 
SCHOOL OF DANCE SEEKS INTERNS
The Florida State School of Dance is seeking media and publication interns for the summer and fall semesters. Interns will perform a variety of tasks including researching visiting guest artists, preparing press articles, creating monthly newsletters, attending various SOD events, and writing content for social media, monthly newsletters, the School of Dance magazine, posters, signage, email blasts, and press releases. Applicants should have strong verbal and written communications skills, proficiency in Microsoft Office programs, and the ability to work independently on projects. The deadline to apply is May 20. Students can receive academic credit or volunteer hours through this internship. 
Apply for recycle bike program coordinator
FSU Sustainable Campus seeks a a reCycle Bike Program coordinator for the the Fall 2017 and Spring 2018 semesters. The coordinator is responsible for monitoring and providing basic upkeep of refurbished bicycle fleet, holding bike distributions and bike returns each school year, working with University Cycles, developing and maintaining an active programming schedule, maintaining a social media presence, communicating with renters, and tracking student bike renters, distribute contracts, and maintain program files. The coordinator is required to work 20 hours per week, attend all bi-weekly Sustainable Campus staff meetings, work with Sustainable Campus staff, meet with Sustainable Campus Program Coordinator bi-weekly, maintain professional dress and demeanor during office hours, and attend the Sustainable Campus Staff Retreat. Coordinator should be passionate for environmental and social sustainability, be familiar with Tallahassee bike routes, be able to multi-task, be creative, be comfortable speaking to large groups, be knowledgeable of social media, have leadership experience, and be knowledgeable of bike riding etiquette, safety, and basic repair 
FSU Sustainable Campus seeks graphic designer
Students are invited to apply for a paid position as a graphic designer for FSU Sustainable campus for the Fall and Spring semester next academic year. As a graphic designer the student will design and produce various marketing materials, maintain folders and files on programs, and be innovative. The graphic designer will be required to complete 20 hours per week, attend all bi-weekly Sustainable Campus staff meetings, work with Sustainable Campus staff, be available to support Sustainable Campus programs and events, maintain professional dress and demeanor during office hours, and attend the Sustainable Campus Staff Retreat before the Fall semester and Chuck It for Charity at the end of the Spring semester. Applicants should be knowledgeable of environmental and social sustainability efforts, be able to accept constructive feedback, have a friendly disposition, and have experience with Adobe Illustrator, Photoshop, and InDesign. Students with Adobe Premiere Pro or Adobe Audition experience, basic knowledge of social media, and familiarity with on-campus organizations are encouraged to apply. 
Fall 2017 International Affairs and Public Policy programs in Washington, D.C.
If you are interested in spending a semester immersed in today's foreign, domestic, and economic policy, apply by the final deadline of June 1!
Sponsored by The Fund for American Studies and in partnership with George Mason University, these academic internship programs both offer undergraduate students a first-hand look at international affairs and public policy through:
An internship placement  in foreign affairs or public policy
A full time course load in international economics and government
Exclusive lectures, briefings and professional development seminars
Housing just steps from the Supreme Court, Library of Congress and U.S. Capitol building 
Scholarship funding is still available and students interested in foreign, domestic, and economic policy should apply by the final deadline of June 1, 2017. Students may also visit www.DCinternships.org/CS for more information on admission and program requirements. 
Questions may be directed to at admissions@tfas.org or 202.986.0384 Thank you for your time and consideration.
UNESCO Global Action Program on Education for Sustainable Development's annual essay contest aims to further the world's youth initiative on sustainable development and peace. Essays must be 700 words or less and can only be submitted by individuals up to 25 years old. This year's topic is on what can be learned from nature and how human beings can use that knowledge in the future. Entries must be submitted by June 15. 
RB Oppenheim Associates and Digital Opps Seek Interns 
RBOA and Digital Opps seek student interns for summer 2017. Interns will assist with promotional projects, event planning, press conferences, and digital marketing. Candidates should be majoring in public relations, digital design, or a related field. Candidates should also have strong writing and research skills.