Connecting across isolation
---
Connecting across isolation
With daily life interrupted in response to a global health crisis, we want the to be a place of refuge and recharge for the FSU community. 
The changes that have taken place in the past two weeks and continue to come have felt like a whirlwind, and we know many of you may still be reeling. We recognize that though this new way of being may be difficult, it is an act of service and community to practice social distancing for the greater good. 
But social distance doesn't have to mean total isolation. We can still maintain and continue to build community in new ways.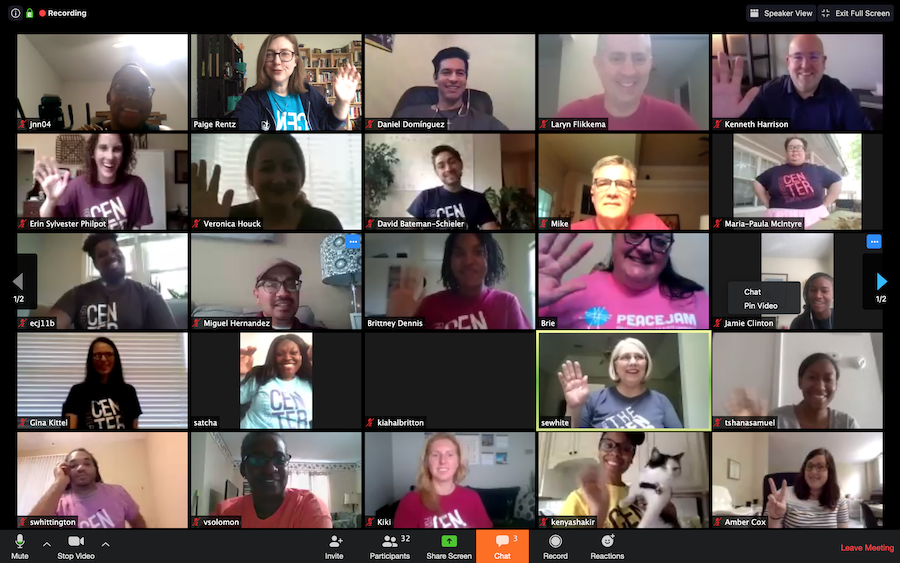 The center's physical space will remain closed until April 15, but as a staff, we are doing our best to work in isolation to protect ourselves and the rest of the community — and still keep our team energy strong. Although our usual programs have been canceled or postponed for the immediate future, we will find ways to bring new programs and methods of connection to you through virtual platforms. 
A new webpage, thecenter.fsu.edu/connect, will be a hub for our new initiatives as we come together to navigate these unprecedented circumstances. 
The uncertainty we face can be stressful. To stay up-to-date on the latest operational changes and university-wide announcements regarding the response to COVID-19, please follow alerts.fsu.edu and fsu.edu/coronavirus.
We also encourage you to connect with us on Instagram, Facebook, and Twitter @thecenterfsu. We are working hard to bring you important updates, as well as feel-good content to make your day a little brighter. 
Reach out to one another. We're all in this together.