Weekly roundup - Oct. 30
Come to tonight's campus-wide vigil for comfort and healing, attend the ACC Leadership Symposium to tackle hunger, learn more about the Moellership Program next week, and more in this week's roundup of center, campus and community opportunities.
---
Upcoming Center Programs
Moellership info sessions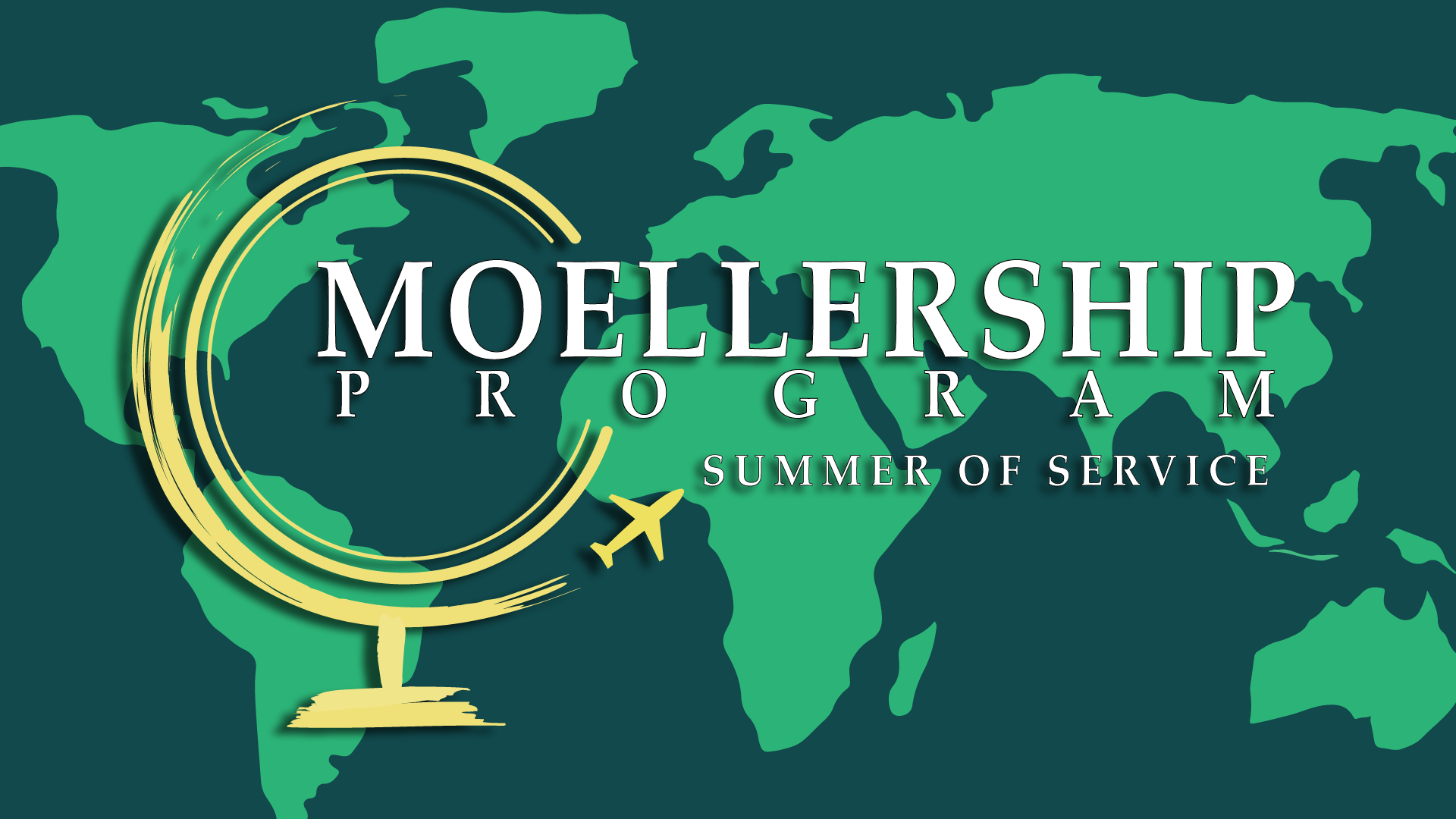 The Moellership Program provides undergraduate and graduate students at FSU the opportunity to focus 8 – 12 weeks of their summer on service at a non-profit agency. Students receive a stipend of up to $4,000 for participation in the program. Information sessions about the Moellership Program will be held fro 4:30-5:30 p.m. at DSC 1006 on Nov. 6 and 8.
Apply for the ACC Leadership Symposium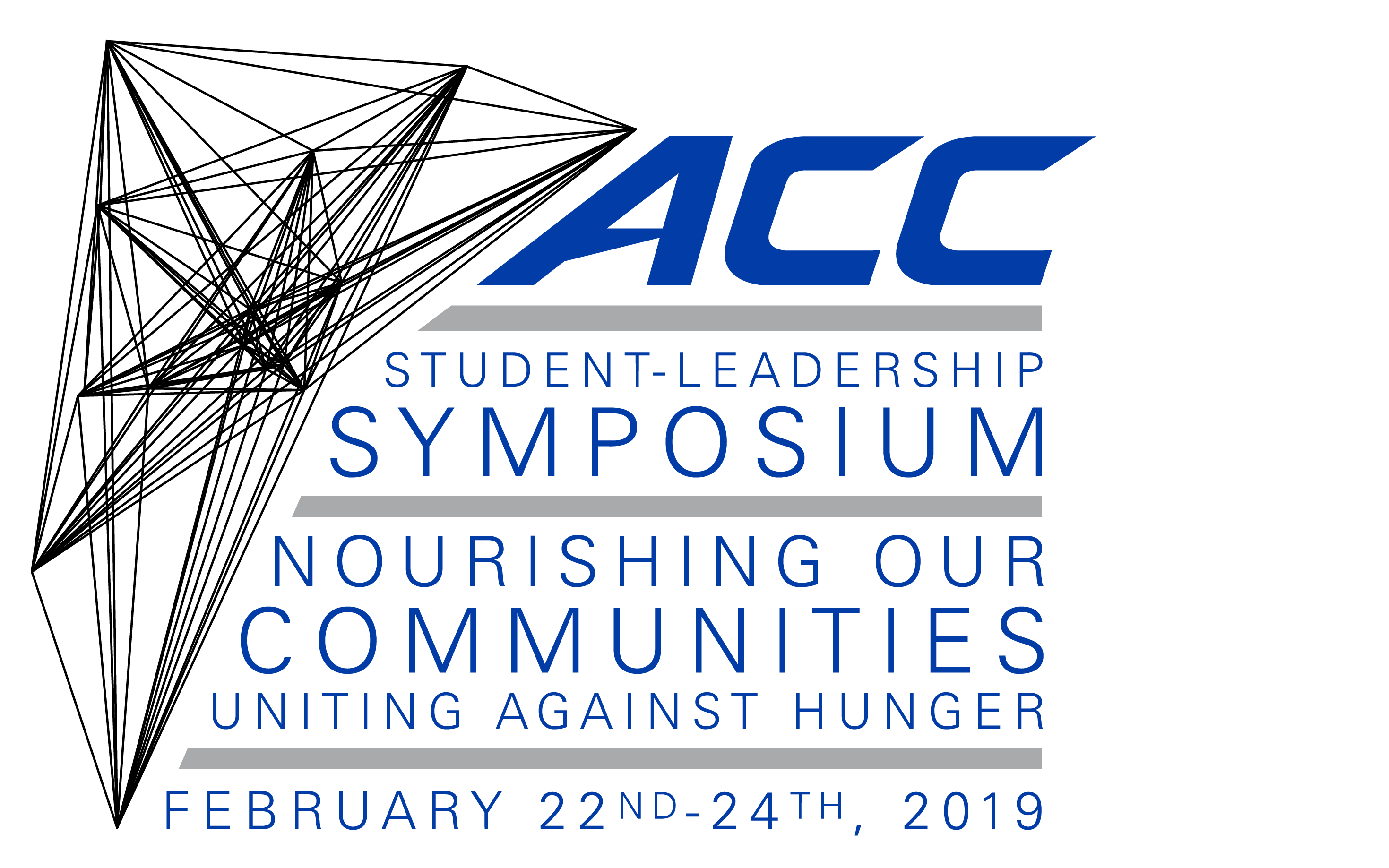 This year's ACC Leadership Symposium is focused on food insecurity. Through the support of the ACC, each year five undergraduate student leaders (accompanied by a faculty/staff adviser) from each ACC university gather at a host university to study and teach, to swap and share both leadership strategies and knowledge regarding a specific social issue.
The 2019 ACC Leadership Symposium will be hosted at NC State University on February 22-24, 2019. To attend, you must apply and be selected. Applications are due Nov. 2 at 11:59 p.m.
HONOR FACULTY WITH TRANSFORMATION THROUGH TEACHING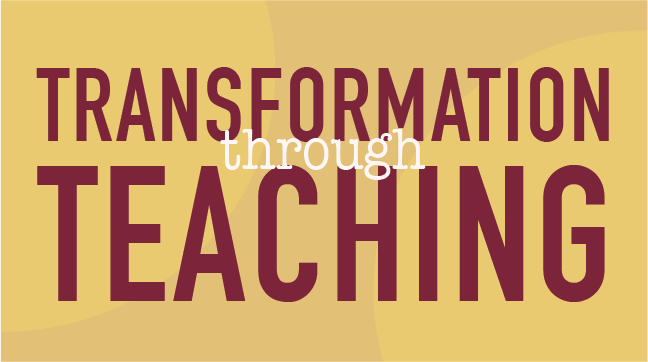 Have you ever had a faculty member transform your life? Did a professor influence you inside and outside the classroom? Which professor encouraged you to be authentic to your own individuality, thoughts or passion? Transformation Through Teaching is a program established through the Spiritual Life Project to honor full-time faculty that have had an intellectual, inspirational, and integrative impact on the lives of their students.
Dr. Martin Luther King, Jr. Book Stipend Award
Applications are now open for the Dr. Martin Luther King, Jr. Book Stipend Award. Both undergraduate and graduate students are eligible for this award. Undergraduate applicants must have a minimum GPA of 2.5, and graduate applicants must have a minimum GPA of 3.0. All applicants must plan to be enrolled full time at Florida State University for the subsequent academic year. Sixteen awards of $350 will be issued as a check or direct deposit during the fall semester of the following academic year.
To apply, students must provide a transcript, a letter of recommendation, and answer four essay questions. The application is only accepted online, and is due on Dec. 7.
ATTEND Multicultural leadership SUMMIT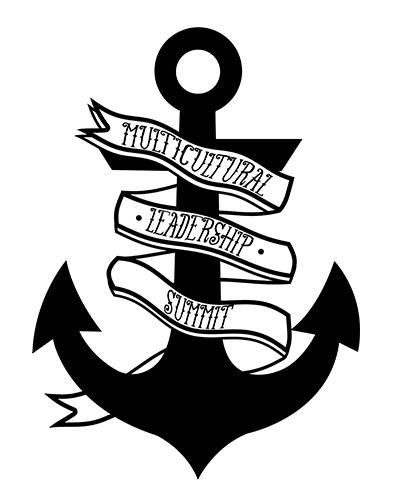 This year's MLS theme is "Like, Share, Retweet: Conversations Beyond Your Echo Chamber." With this theme, we will focus on liberating ourselves from the polarizing effects of the bubble that can be your social echo chamber, while challenging perspectives through intentional conversations and developing skills that will lead to socially just action plans that go beyond a keyboard.
Multicultural Leadership Summit will take place on Jan. 25-26. Registration is free for Florida State students and is due by Nov. 28 at 5 p.m.
Organizers are also accepting program proposal submissions that relate to the conference theme, especially those that focus on interrupting complacency, constructing socially just action plans, and elevating communities. Successful proposals for the summit have included broader topics such as diversity, multiculturalism, social justice, leadership, service, and various intersecting identities (race, ethnicity, nationality, sex, gender, sexual orientation, access, class, ability, health, and more).
Presentation proposals are due Nov. 2 by 5 p.m.
Create Positive Change with Alternative Breaks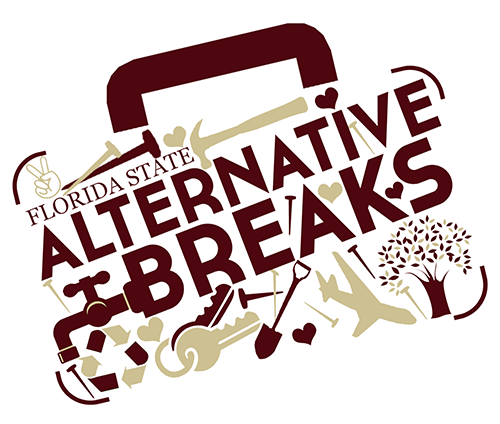 Want to create positive change with a community during MLK weekend and/or spring break and participate in an impactful service experience?
Florida State Alternative Breaks sends students out to engage in direct service in diverse communities across the region during MLK weekend and spring break. As a participant, students will understand the root causes of social issues and work alongside community members to identify and address issues in their community. Participants are aware of their own identity and create meaningful experiences as they interact with individuals from diverse backgrounds. Alternative Breaks alumni are leaders in their communities and have a lifelong commitment to sustainable service.
Apply by Nov. 2.
register for SJAT Training Sessions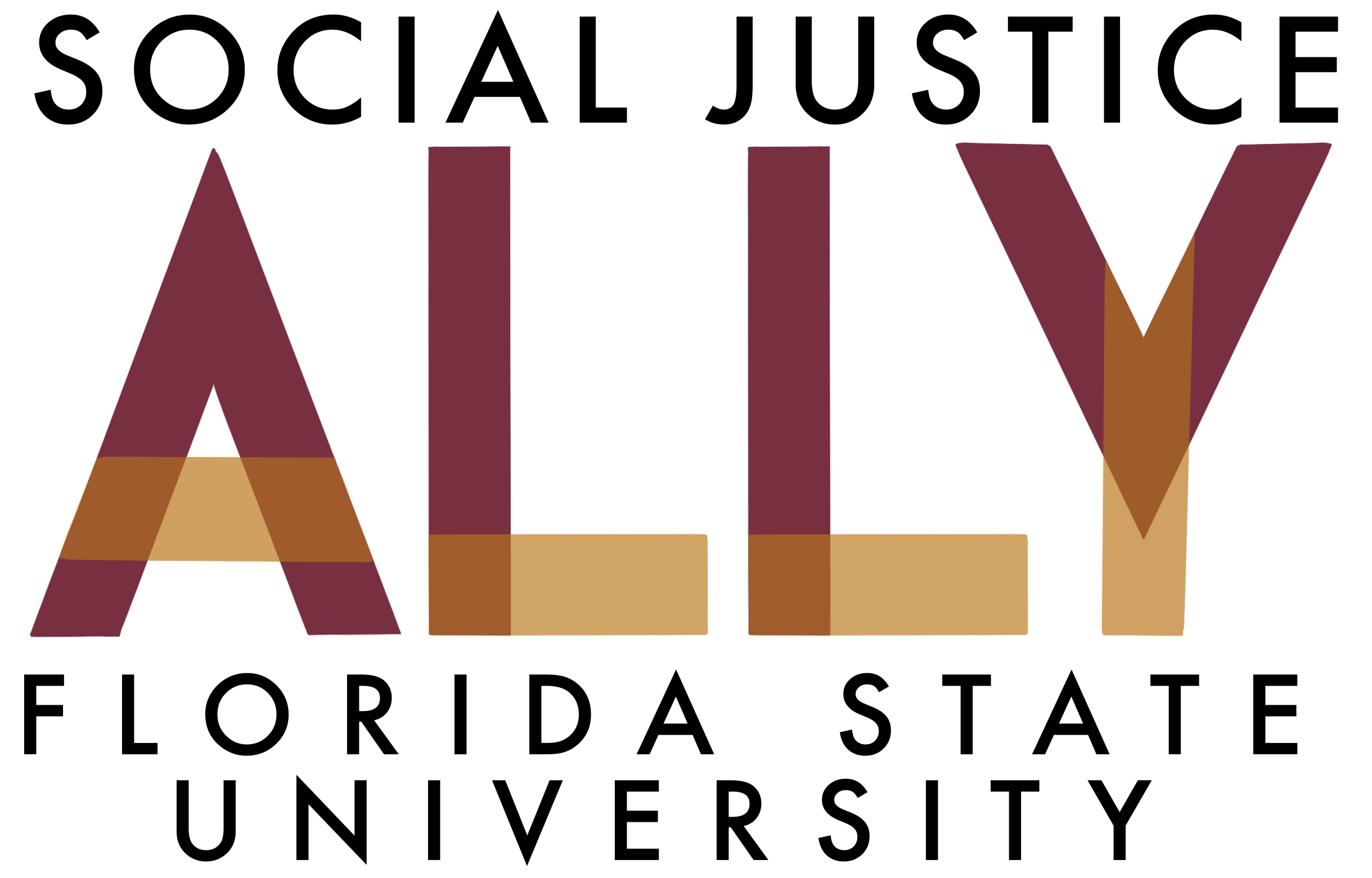 SJAT educates members of the Florida State community about issues related to social justice in order to develop allies who will promote an equitable and inclusive environment and serve as social change agents in a diverse and global society. Individuals who register must be able to attend both days of a Social Justice Ally Training session. Registration is required for all training. In order to provide the highest quality training, registration is limited to 15 people. Fall 2018 sessions are listed below:
Nov. 29 & Dec. 4, 1 - 4:30 p.m.
REGISTER FOR FALL DIVERSITY & INCLUSION CERTIFICATE SESSIONS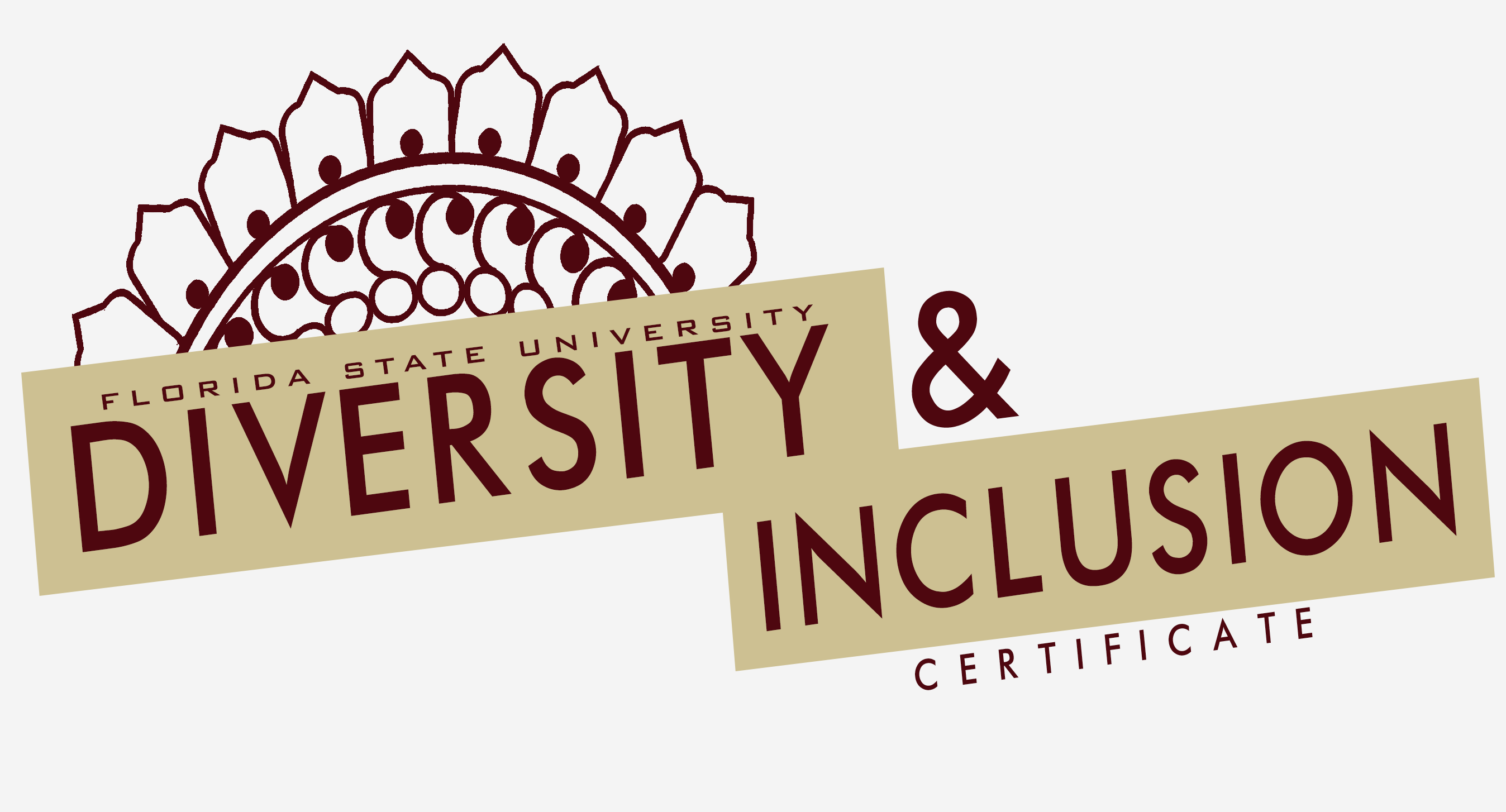 The certificate creates an opportunity for faculty and staff to explore strategic areas around diversity and to learn more about the ways in which they can assist in creating a welcoming and inclusive campus for all. Upon completing all six classes and the required Theory to Action Project, submit the completion form to training@fsu.edu. By completing all the courses within the series, a participant can earn a Diversity & Inclusion Certificate of Completion. To register, visit hr.fsu.edu/train.
Core Session: Cultural Competence In Teaching & Research 
Friday, Nov. 16 from 9 a.m. - Noon, Training Center
Elective Sessions: (Three Required For Completion)
TBA throughout the semester
---
Campus Opportunities
Campus-Wide Vigil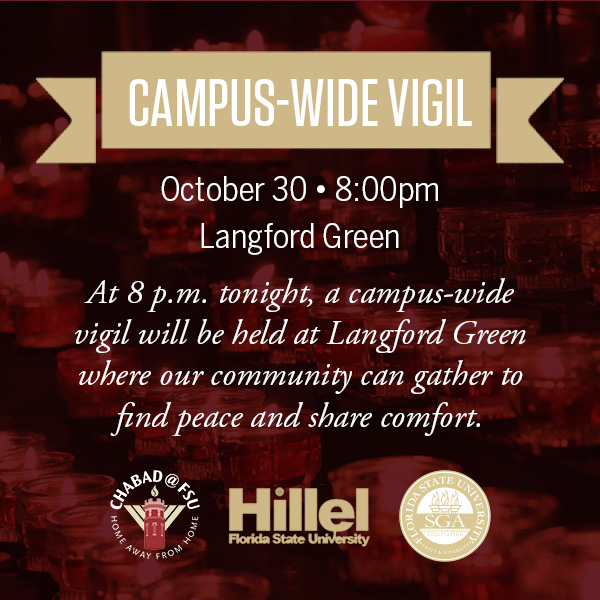 Due to recent tragic events throughout the nation there will be a campus-wide vigil tonight at 8 p.m. on Langford Green for the FSU community to gather, find peace and share comfort.
Food Recovery Network Fall Schedule
The Food Recovery Network at FSU fights food waste and hunger by recovering perishable items and donating it to people in need. FRN will be recovering food from Figg Dining Hall every Monday-Thursday from 7:30 - 8:30 p.m. Students interested in volunteering with FRN should sign-up for the dates and times they are available. 
LGBT Study
The FSU college of Medicine is seeking LGBTQ+ students from FSU to complete a brief online survey. The research is focusing on LGBTQ+ students' comfort level using FSU's healthcare services. The goal of this research is to identify any barriers to healthcare services that may currently be experienced by the LGBTQ+ student population.  All information that is collected from this study is STRICTLY confidential and any identifying information that is collected will be stored separately from survey responses. Participants who complete the online survey will have the option to enter into a raffle for one of five $100 Amazon gift cards upon completion of the study!
---
Community Opportunities
SLEEP OUT 2018: WHERE ARE YOU SLEEPING TONIGHT?
Join CCYS, CESC and the Big Bend Homeless coalition on December 6, 2018 in downtown Lewis Park as they give up the comforts of home for one night to raise awareness and funding to support homeless services.
United Way of the Big Bend seeks volunteers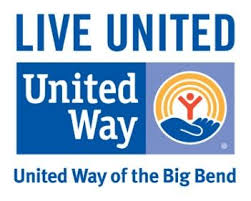 MathPals
MathPals mentors will be working one-on-one with students who are in need of extra help developing essential mathematical skills. Mentors are responsible for choosing the school and day that best fits their schedule, weekly reporting for one hour at the after school program, and utilizing UWBB and LSC District mathematical curriculum. Mentors receive mandatory training from UWBB and the LCS District upon entry. For more information and to apply contact Rebecca Weaver at rebecca@uwbb.org or 850-487-8091. 
ReadingPal
ReadingPal mentors are matched one-to-one with kindergarten, first, or second grade students. Mentors are responsible for choosing the school and day that best fits their schedule, weekly reporting for one hour at the after school program, presenting a new book to each student every week, and utilizing UWBB and LSC District curriculum. Mentors receive mandatory training from UWBB and the LCS District upon entry. For more information and to apply contact Rebecca Weaver at rebecca@uwbb.org or 850-487-8091. 
VITA Volunteer
Volunteer Income Tax Assistance volunteers will aid taxpayers in filing their taxes for the 2017-2018 tax season. Volunteers will receive training by an IRS certified agent, and will be equipped with all the knowledge necessary to confidently prepare taxes for fellow community residents. Scheduling is flexible so, volunteers are encouraged to create a schedule that works for them. For more information and to sign-up contact Rebecca Weaver at rebecca@uwbb.org or 850-487-8091. 
Join Garden Club
The Hartsfield Garden Club seeks student volunteers every Thursday from 4:15 to 5:30 p.m. at Hartsfield Elementary. Volunteers will join a team that is working with students in 3rd, 4th, and 5th grade to help them plan, plant, weed, water, harvest the school gardens. Volunteers will also keep a journal and start a blog about the Hartsfield Gardens. For more information on volunteering contact Marie-Claire Leman at 850-728-7514 or marieclaireleman@gmail.com.
Special Olympics Florida seeks Volunteers
Special Olympics Florida and FSU Outreach are seeking student volunteers for weekly and single event positions. Special Olympics Florida provides year-round sports training and competition in a variety of Olympic-type sports for people with intellectual disabilities who wish to participate. This helps people with intellectual disabilities participate as productive and respected members of society at large, by offering them a fair opportunity to develop and demonstrate their skills and talents through sports training and competition, and by increasing the public's awareness of their capabilities and needs. Any student interested in volunteering should contact County Director for Special Olympics Florida-Leon County Bridget Hawk at 850-597-9265 or bridgethawk@sofl.org
---
Scholarships, Jobs, and Internships
Blue Mission seeks volunteers
BLUE Missions is a non-profit organization dedicated to connecting families in rural communities with access to clean water and sanitation. They facilitate service trips for student and non-student volunteers where they live and work alongside locals to help in the construction of various projects in the Dominican Republic. Applications are open for spring break and summer trips. Each volunteer must commit to fundraising a $500 Community Contribution Fee requirement, and will be charged the remaining balance if the volunteer raises less than the $500 amount. Transportation, food, leadership, accommodations, travel insurance, and airfare are included in the overall price for the trip. For more information on application requirements, application due dates, trip times, and cost breakdowns visit the link below.
Young People For Fellowship Seeks Fellows
The Young People For (YP4) Fellowship is a long-term leadership development program for people between the age of 18-27, that aims to identify, engage and empower those who are historically left out of the leadership development pipeline. Any young person passionate about making change on their campus or in their community is encouraged to apply. Throughout the one year Fellowship, Fellows are offered training and resources as they implement a self-designed community action plan called a Blueprint for Social Justice. The priority application deadline is Dec. 31 and the final application deadline is Jan. 31, 2019. For any questions regarding the Fellowship program, please contact: youngpeoplefor@pfaw.org.
Apply for Impact America Positions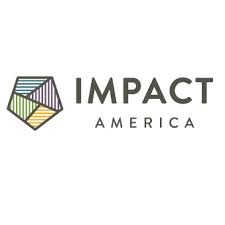 Impact America is encouraging seniors and recent graduates to apply for full-time positions within their nonprofit organization. Impact America provides an opportunity for individuals to engage with communities in need and make a real impact. AmeriCorps Member positions are available in Alabama, Tennessee, South Carolina, and Florida beginning in July 2019. A limited number of positions are also available starting in December 2018 or January 2019 in a variety of cities across Alabama (Birmingham, Tuscaloosa, Huntsville, Mobile, and Montgomery), Tennessee (Memphis, Knoxville, Nashville, and Chattanooga), and South Carolina (Greenville and Spartanburg). Applications are reviewed on a rolling basis. The deadline to apply for the Dec./Jan. start dates is Nov. 1. The priority deadline to apply for July start date is Nov. 28. Positions combine service with the following nationally unique initiatives:
FocusFirst: a high-tech vision care initiative for preschoolers

SaveFirst: a high-quality tax preparation initiative for low-income families

SpeakFirst: a debate initiative for talented and motivated middle and high school students

CollegeFirst: a Summer Advanced Placement Institute focused on math and science for high school students

Stories from the Line: an initiative that navigates the complexities of poverty through the development of a series of short films.
Fellowship for Socially Engaged Art
A Blade of Grass provides resources to artists who demonstrate artistic excellence and serve as conduits for innovative social change. Selected fellows will receive $20,000 in minimally restricted support, comprehensive written field research reports that use action research methodology, and an expense-paid two-day orientation retreat in New York City where they engage with a cohort of peer artists and ABOG staff and board. Deadline is Nov. 16.
< id="13" href="https://www.tallahasseearts.org/classified/a-blade-of-grass-invites-applications-for-2019-fellowship-for-socially-engaged-art" aria-label="Apply for the Socially Engaged Art fellowship">LEARN MORE
Cat Family Records in search of Graphic Design Intern
Cat Family Records is looking for a graphic design intern for college credit. Their mission is to help independent artists thrive and promote community and social progress. They are seeking a graphic designer with a creative eye to design concert and festival flyers, album art, and merchandise. Deadline is Oct. 31.
Careers in Community Organizing for Social Justice
The Direct Action & Research Training (DART) Center will hold an online information session on Wednesday, November 7 at 7 pm eastern to discuss careers in community organizing with FSU students and alumni interested in uniting congregations and working for social, economic and racial justice.
RSVP at www.thedartcenter.org/FSU
DART hires and trains organizers to build organizations that have successfully addressed issues including:
Plugging the school-to-prison pipeline
Reining in predatory lending practices
Expanding access to primary health and dental care
Prioritizing funding for affordable housing and job training
Fighting for immigrants' rights
Police accountability
Florida positions start Jan. 14, 2019 in St. Petersburg and Jacksonville and Aug. 12, 2019 in St. Petersburg, Tampa, West Palm Beach, Jacksonville, Daytona Beach and Fort Myers.
Starting salary $38,000/year plus benefits.
Although it may be helpful, no prior organizing experience is necessary. Fluent Spanish speakers are encouraged to apply.
To find out more about DART or to apply, visit www.thedartcenter.org. Still have questions? Contact Hannah Wittmer at hannah@thedartcenter.org or (202) 841-0353.