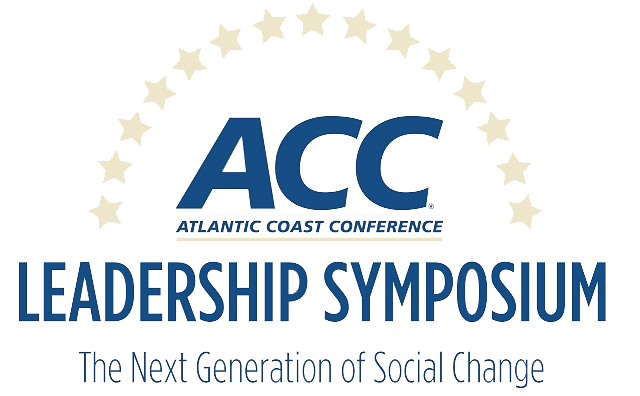 2018 ACC Leadership Symposium
"Contentious Times, a Call for Courageous Leadership"
Feb. 9-11
Duke University
The Atlantic Coast Conference has long supported the efforts of its member institutions in developing student leaders - through athletics and campus life. Through the support of the ACC, each year five undergraduate student leaders (accompanied by a faculty/staff adviser) from each ACC university gather at a host university to study and teach, to swap and share both leadership strategies and knowledge regarding a specific social issue.
Student leaders from each of the 15 ACC Colleges and Universities will have the opportunity to learn through intensive engagement in educational sessions, keynote addresses, topical content exploration, simulations and experiential application.
Symposium Description
Join us at Duke University to learn about "Contentious Times, a Call for Courageous Leadership." This year's symposium will focus on the idea of what it truly means to enact leadership on campus for transformation of campus and surrounding communities. Participants in this year's symposium will explore how leadership and courage can aid in facilitating lasting social change during difficult times.
Delegate expectations
Represent Florida State University and uphold the policies, standards and values of our university
Attend six mandatory weekly workshop sessions prior to the symposium to prepare for the conference
Actively participate in the symposium and engage with other attendees
Write a 2-3 page post-conference reflection of the experience and what you have learned
Attend six post-conference meetings to create a group action plan
Implement and/or share what you learned from the symposium with the FSU community during the spring 2018 semester
Application information
To attend the ACC Leadership Symposium, you must apply and be selected. Applications for 2019 will open in the fall semester.
Contact
For more information, contact Nancy Wong at nwong@fsu.edu.
title-inside title-centered
2