Weekly Roundup - Sept. 6
Explore Tallahassee's various volunteer opportunities with Engage TLH this fall! Become a social justice ally by registering for our fall 2018 SJAT training sessions. Find more details about these programs and other opportunities at the Center for Leadership & Social Change, on campus, and around the community in this week's roundup.
---
Upcoming Center Programs
Engage TLH TRIPS BEGIN NEXT WEEK

EngageTLH allows students explore various volunteer opportunities and learn more about the local nonprofit community. Students can choose community service projects from variety of nonprofit agencies on a daily basis. Service projects are student-led and are available for sign-up one week in advance and up to the day of the project. Space is limited, so signing up early is strongly encouraged.The Fall 2018 EngageTLH trips will begin on Sept. 10, and online sign-ups will be provided. 
register for SJAT Training Sessions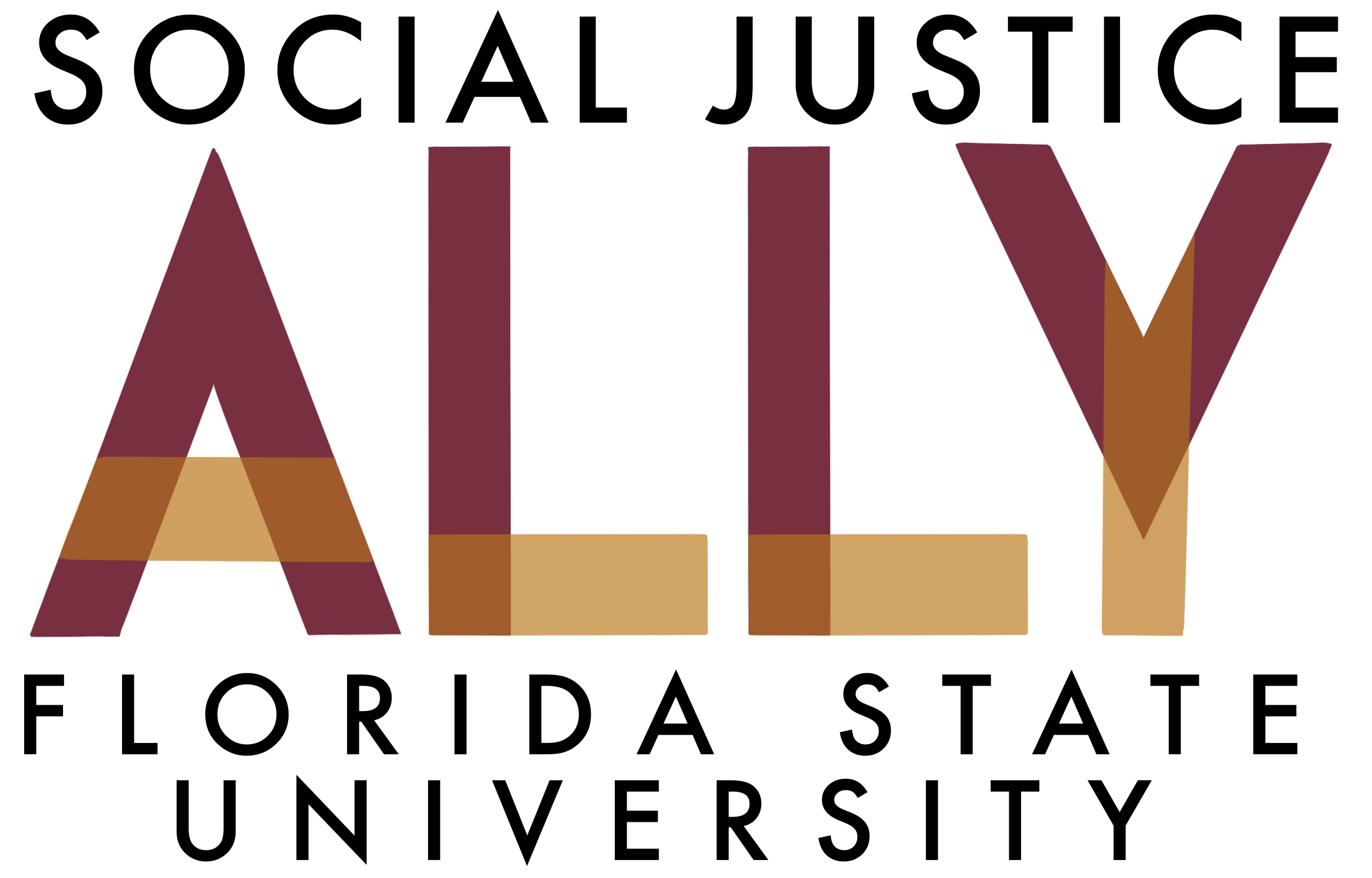 SJAT educates members of the Florida State community about issues related to social justice in order to develop allies who will promote an equitable and inclusive environment and serve as social change agents in a diverse and global society. Individuals who register must be able to attend both days of a Social Justice Ally Training session. Registration is required for all training. In order to provide the highest quality training, registration is limited to 15 people. Fall 2018 sessions are listed below:
Sept. 6 & Sept. 11, 9 a.m. - 12:30 p.m.
Sept. 24 & Sept. 28, 5 - 8:30 p.m.
Oct. 7 & Oct. 11, 9 a.m. - 12:30 p.m.
Oct. 19 & Oct. 23, 1 - 4:30 p.m.
Nov. 29 & Dec. 4, 1 - 4:30 p.m.
PeaceJam Info Session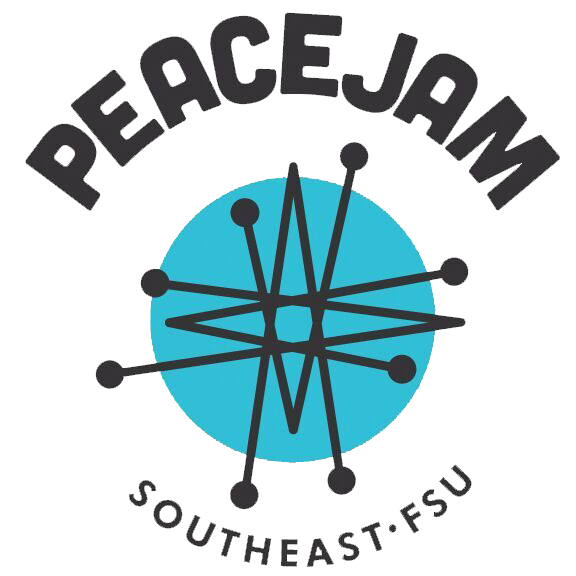 Thursday, Sept. 6 I 6–7 p.m. I DSC 2201/2202
PeaceJam is an international education program built around Nobel Peace Prize Laureates who work personally with youth to pass on the spirit, skills, and wisdom they embody. Students in grades K through 12 study the PeaceJam curriculum and engage in service learning through PeaceJam's Global Call to Action. FSU students to serve as PeaceJam coaches where they have the opportunity to work with groups of young people to educate them about the thirteen Nobel Peace Laureates who are a part of the program. They also help their students develop a service projects, which they implement by the end of the school year. The goal of PeaceJam is to inspire a new generation of leaders who will transform themselves, their local communities, and the world. FSU students interested in educating youth in the region about global issues, creating change in the community, and being inspired by hundreds of youth should consider attending a PeaceJam info session. Opportunities are open for the Student Leadership Council, coaching in local schools, and mentoring small groups of students at PeaceJam conference and other events.
Become a classroom mentor!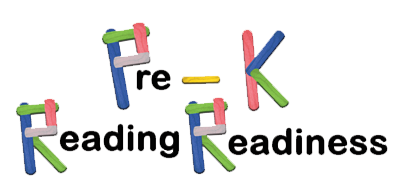 Youth Programs currently places mentors in local head start centers to improve kindergarten reading readiness for preschool age children ages 3 to 4 years old. Our program develops partnerships with local early childhood educators and connects with Florida State University faculty, including student organizations, in seeking support for mentor recruitment. Youth Program coordinators enjoy benefits of attending community seminars and summits, obtaining professional connections with early childhood learners, and opportunities to join professional organizations such as the Family Empowerment and Engagement Task Force.
Mandatory volunteer orientation will take place on Sept. 14 from 4-5:30 p.m. in DSC 2201/2202.
---
Campus Opportunities
Apply to renew 

RENEW is a peer education organization affiliated with the University Counseling Center that offers presentations and peer-to-peer educational sessions with students on topics such as stress management, time management, study skills, conflict resolution, and healthy relationships. RENEW member positions are currently available by application for undergraduates students. As a RENEW member students will attend mandatory  meetings every Monday from 6:30pm-8pm and must get at least 4 points per semester. Points are earned by facilitating presentations, tabling events, and individual instructional sessions. Every volunteer opportunity members are a part of can be logged onto ServScript, including the meeting times. Applications are due by 11:59 p.m. Thursday, September 6. For more information contact Rayanna Campbell at rkcb@my.fsu.edu.
Travel Abroad with Beyond Borders
Beyond Borders is a short-term cultural exchange program offering an alternative to traditional academic study abroad programs. Small groups of 10-12 FSU participants will welcome incoming international students from Jamaica or Germany on FSU's campus. Then the FSU group will travel abroad, spending one week at the University of West Indies in Kingston, Jamaica during FSU Spring Break; or 3 weeks after the end of spring semester at Studentenwerk in Dresden, Germany, where they will be hosted by the same international students. Participants gain a rich understanding of the local cultures and make long-lasting connections through this immersive experience. Application deadlines for the Jamaica and Germany trips are Friday, Sept. 14 and Monday, Oct. 22, respectively. Beyond Borders information sessions are listed below:
Friday, Aug. 31 I 4 – 4:30pm  I Globe Room 3500
Friday, Sept. 7 I 4 – 4:30pm I Globe Room 3500
Friday, Sept. 14 I 4 – 4:30pm I Globe Room 2300
Friday, Sept. 21 I 4 – 4:30pm  I Globe Room 2300
Friday, Sept. 28 I 4 – 4:30pm  I Globe Room 2300
Friday, Oct. 5 I 4 – 4:30pm  I Globe Room 2300
Friday, Oct. 12 I 4 – 4:30pm I Globe Room 2300
Friday, Oct. 19 I 4 – 4:30pm  I Globe Room 2300
For more information on either program, visit cge.fsu.edu/global-programs/beyond-borders
---
Community Opportunities
Experience Tallahassee Festival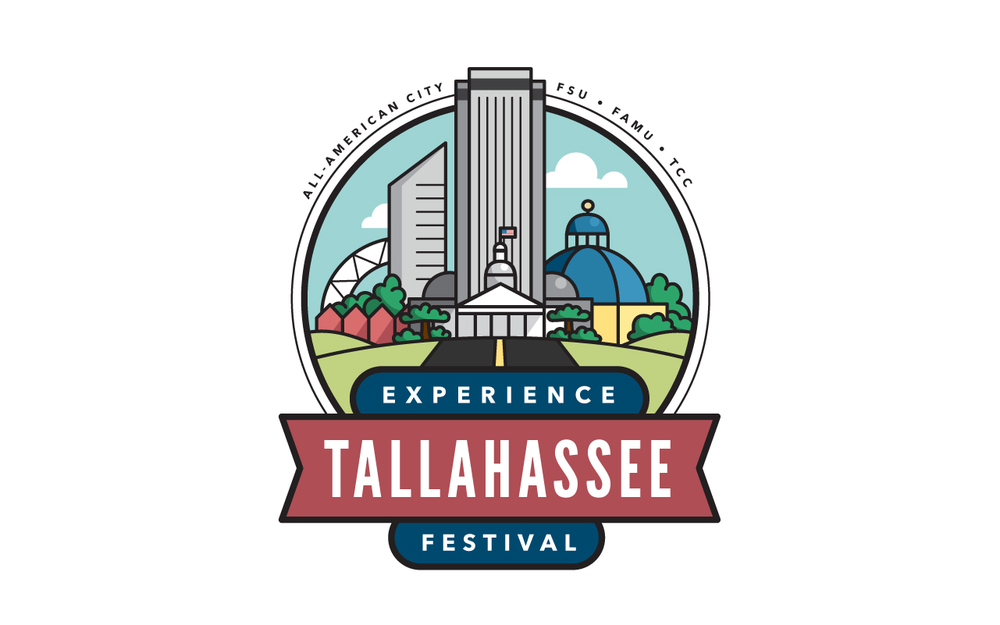 The 2018 Experience Tallahassee Festival will be held at Cascades Park on Saturday, Oct. 13 from 4:00 – 10:00 p.m. The festival will include performances by local arts organizations and student groups, a wide variety of local eats, and a career- focused area for students to network with local business owners and talk with the universities' Career Centers. Experience Tallahassee is a partnership between FSU, TCC and FAMU to welcome students into the community, and demonstrate that Tallahassee is a great place to live, work, and play.
LOCO FOR LOVE FESTIVAL Seeks Volunteers 
The Loco for Love Festival is a free, family-friendly festival hosted by Theater with a Mission in Railroad Square Art Park from Sept. 13-16. It is a mostly grant-funded venture that seeks to educate the Tallahassee community in Florida's rich Spanish-Colonial history through theater, dancing, and food. Volunteers are needed for multiple shifts on each day of the festival. All volunteers will receive a t-shirt and refreshments throughout the day. For more information contact Festival Manager, Rebekah Stewart at rebekah.r.stewart@gmail.com.
Join Garden Club
The Hartsfield Garden Club seeks student volunteers every Thursday from 4:15 to 5:30 p.m. at Hartsfield Elementary. Volunteers will join a team that is working with students in 3rd, 4th, and 5th grade to help them plan, plant, weed, water, harvest the school gardens. Volunteers will also keep a journal and start a blog about the Hartsfield Gardens. For more information on volunteering contact Marie-Claire Leman at 850-728-7514 or marieclaireleman@gmail.com.
Special Olympics Florida seeks Volunteers
Special Olympics Florida and FSU Outreach are seeking student volunteers for weekly and single event positions. Special Olympics Florida provides year-round sports training and competition in a variety of Olympic-type sports for people with intellectual disabilities who wish to participate. This helps people with intellectual disabilities participate as productive and respected members of society at large, by offering them a fair opportunity to develop and demonstrate their skills and talents through sports training and competition, and by increasing the public's awareness of their capabilities and needs. Any student interested in volunteering should contact County Director for Special Olympics Florida-Leon County Bridget Hawk at 850-597-9265 or bridgethawk@sofl.org
---
Scholarships, Jobs, and Internships
Register for the Diversity Virtual Career Fair
Students and alumni from all majors are invited to meet recruiters live online on Wednesday, Oct. 17 at 10:00 a.m. to 4:00 p.m. at the Diversity Virtual Career Fair. The fair will provide career opportunities in a wide range of industries including education, engineering, technology, business, and management.