Weekly Update - March 29
Don't miss out on any of the programs and events offered by the Center for Leadership & Social Change, and find out about volunteer and related opportunities on campus and around the community.
---
Upcoming Center Programs
BECOME A LEADERSHIP LOGIC COORDINATOR 
Students are invited to apply to be a Leadership LOGIC coordinator for the 2017-2018 school year. As a coordinator students would create a meaningful experience for future participants through collaboration with the LOGIC team, build curriculum, plan weekend retreats, and facilitate leadership learning. Applications are due Apr. 9 at 11:59 p.m.
Become an outreach facilitator
The Community Outreach Program gives students the opportunity to get involved in community service on a regular basis, with projects to choose from almost daily. Projects are student-led and are offered at a variety of nonprofit agencies.  Students can sign up for projects as early as one week in advance and up to the day of the project.
The center seeks students interested in facilitating these weekly trips for the summer and fall semesters. Community Outreach facilitators organize, lead and provide transportation for a trip each week. The program requires a standing weekly commitment for the duration of the semester.
Apply by March 29 at 11:59 p.m.
ALTERNATIVE BREAKS SEEKS STUDENT COORDINATORS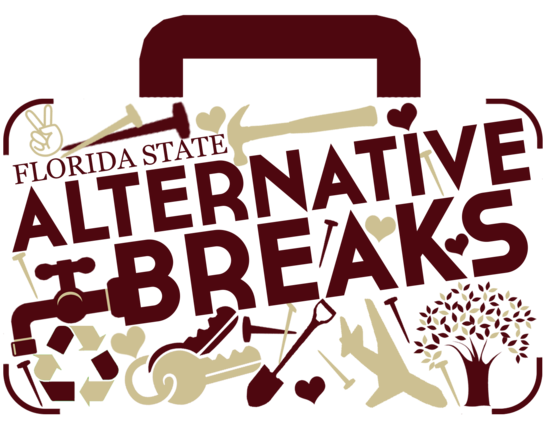 Enjoy coordinating and participating in an immersive service experience during spring break next academic year. Students are invited to apply for Alternative Breaks Student Coordinator by Apr. 6 at 11:50 p.m. Coordinators will plan and organize the week's service experience, co-lead student peers, and partner with communities in order to facilitate sustainable change.
Spiritual Life Project 
The Spiritual Life Project seeks student committee members for the 2017-18 academic year to help promote student wellness and spiritual development through student-led programming, labyrinth meditation, and interfaith dialogue. 
Apply by April 6 at 11:59 p.m.
With Words: Join the Conversation
With Words is a museum-style exhibit through the Center for Leadership & Social Change that aims to educate members of The Florida State University and Tallahassee community while connecting them to resources that deal directly with domestic and global social justice issues. Using quality research and multi-sensory experiences, we seek to inspire compassion for these issues so participants can engage in meaningful conversations to create change. This year, the exhibit will be focusing on 4 new topics: Water, Social Media, Gentrification, and the Criminal Justice System.
With Words will be at the Globe Auditorium on:
Monday, April 3 – Thursday, April 6, 10 a.m. – 8 p.m.
Friday, April 7, 10 a.m. – 5 p.m.
Nonprofit InterNships in the Big Bend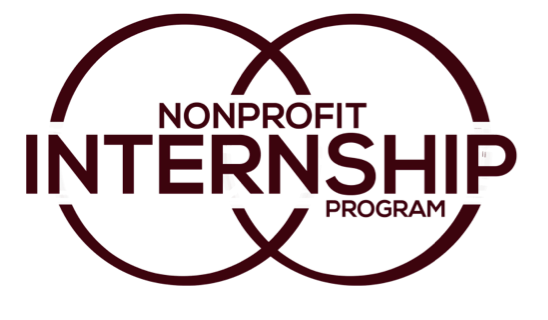 The Nonprofit Internship Program invites Florida State University students to earn up to 12 academic elective credits serving a nonprofit initiative in the Big Bend area. This competitive program is designed for students from degree programs that do not offer an internship opportunity for academic credit. If you are from such a program and would like to gain valuable experience in a nonprofit organization in areas such as child development, juvenile justice, environmental issues, adolescent care, public health, public education, elder care, domestic abuse, poverty, homelessness or disaster service, you are welcome to apply.
Successful applicants will serve either full-time or half-time for the full semester. A limited number of internships are offered for the fall, spring, and summer semesters. Applications will be considered on a first come, first served basis until the internship slots are filled.
The application for the summer and fall 2017 semesters is now available. Please download and return the completed application no later than Friday, April 7 by 11:59 p.m.
For more information, email Juan Mendizabal (jmendizabal@fsu.edu) or call the Center for Leadership & Social Change at 850-644-3342.
The Ben Rosenbloom Memorial Scholarship is designed to recognize a student with an outstanding record of service and commitment to a lifetime of service. Any rising sophomore, junior, senior, or graduate full-time student who will be returning to FSU for the 2017-2018 academic year with a minimum 2.0 GPA is eligible to apply. The scholarship is valued at $1,000. A scholarship recipient may reapply each year. The application deadline is Friday, Apr. 13 at 11:59 p.m.
Current FSU undergraduate students and incoming freshman are invited to apply for the Seth Rossetti Memorial Scholarship. The Seth Rossetti Memorial Scholarship was established in 2006 in memory of Seth Rossetti. The purpose of this scholarship is to support one undergraduate student who is presently or was a child of a single parent. This scholarship is available to all current FSU undergraduate students with a minimum 2.5 cumulative grade point average and all incoming FSU freshmen with a minimum 3.0 high school cumulative grade point average. One recipient of the scholarship will be awarded $1,000. The application deadline is Friday, Apr. 13 at 11:59 p.m.
---
Campus Opportunities
VOLUNTEER WITH GARNET & GOLD GOES GREEN 
Join Garnet & Gold Goes Green at Doak Campbell Stadium Gate D, and help tailgaters recycle their cans and bottles at the spring football game on Apr. 8 at 1 p.m. Volunteers will receive Servscript hours and a free tank top. To sign up, email sustainablecampus@fsu.edu.
Enroll in Peer Tutoring
FSU is offering an SLS 3717 Peer Tutoring course on Wednesdays from 3:35-4:50 p.m. for Fall 2017. Students interested in becoming a tutor are encouraged to enroll. This course satisfies the Liberal Studies Formative Experience requirement, and is open to all majors. For more information email the Director of the Academic Center for Excellence, Courtney Barry, at cbarry@fsu.edu.
Create a Dream Board
What do you want out of this semester? How can you make the most out of the remaining month before summer? Join the SDRC and RENEW for a conversation on managing stress during finals and making dream boards!
Dream boards allow you to display your goals on a poster board using magazines and other media. Just bring yourself, we provide the materials! Light refreshments will be provided.
Apr. 4 at 5 p.m. in the Student Disability Resource Center.
FSU Green Dot is excited to announce we will be hosting 2 more trainings during the Spring '17 semester. Green Dot is a bystander intervention program that recognizes violence is not tolerated in our community and that we all have a role to play in eliminating it. A Green Dot Bystander is someone who uses the 3 D's (Direct, Delegate, and Distract) to intervene in reactive situations or proactively promotes the importance of a violence free community. Please visit our website for more information on the program and to add your Green Dots to the map. Also don't forget to like us on Facebook and follow us on Twitter and Instagram!
This interactive training will seek to empower all of us to find ways to be active bystanders and create a community that does not tolerate violence and recognizes that we all have a role to play in ending it. Lunch will be provided. Those in attendance will receive a certificate of attendance and a Green Dot tee-shirt upon the completion of the training.
Training space is limited so if you're interested, sign up today! Click below to register.
Saturday, April 22, 10 a.m.-4 p.m.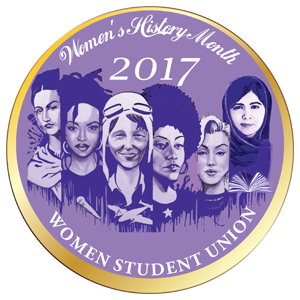 For Women's History Month, the Women Student Union has organized a diverse calendar of events that recognize and celebrate womxn of all backgrounds, as well as their many accomplishments and contributions to society. Events will include a general body meeting, group dialogues, performances, a banquet, and more.
For more information and a full list of events, visit the WSU website.
---
Community Opportunities
Alzheimer's Project, Inc. seeks Volunteers
The AmeriCorps Legacy Corps Program and Alzheimer's Project, Inc. are seeking volunteers to provide in home respite to caregiver's of persons with Alzheimer's disease and related dementias. Volunteers would receive intensive training, a monthly stipend, an educational award scholarship for 450 service hours, student loan forbearance for the duration of the service, and would have to volunteer for 12 hours per week. The position ends in October 2017. Volunteers must consent to a level 2 background check and must have reliable transportation. For more information contact Fabiola G. Jean-Charles at 850-386-2778 or fabiola@alzheimersproject.org.
Register for the Nonprofit Enterprise & Social Innovation Summit
Register for the Institute for Nonprofit Innovation and Excellence's 2nd annual Nonprofit Enterprise & Social Innovation Summit on Mar. 30 from 7:30 a.m. to 6 p.m. The summit  will bring social entrepreneurs and nonprofit leaders together to share ideas and strategies for advancing social innovation through entrepreneurship.  Come for a great day of Keynote speakers, entrepreneurial insight and networking with the region's best and brightest innovative minds. This premier event will feature inspirational speakers and workshops, as well as interactive sessions. Registration for is $45 for students but, student scholarships are available on a first come first serve basis. Tickets include a full day of programming and meals, as well as a Summit swag bag and t-shirt. For more information on the summit email Alexa Cardone at inieoffice@gmail.com. 
---
Scholarships, Internships and Jobs
APPLY FOR FRONT DESK ASSISTANT
The Student Activities Center is seeking a student to work the entire summer as a front desk assistant. Assistant must be able to start working May 5. Interviews will take place in April. In order to apply, send a resume to LaToya Brown at lbrown5@my.fsu.edu.
Apply for the Witnessing Change Video Competition
Climate Cost Project is holding a Witnessing Change Video competition for students to record the impacts of climate change within their own communities and raise awareness of these local impacts. Submissions are due by May 1.
Backwoods Crossing seeks a farm helper intern for late spring semester. Backwoods Crossing is a restaurant where all cuisine is derived from the farmland the restaurant is located within. Backwoods is working to make the farm to table ideology a literal means of serving customers. The intern would be responsible for performing general farm functions, maintaining records of actions/changes on the property, maintaining the grounds, and assisting with livestock as needed. The intern is expected to work a minimum of 8 hours each week. For more information on this opportunity, search Backwoods Crossing on SeminoleLink.
UNESCO Global Action Program on Education for Sustainable Development's annual essay contest aims to further the world's youth initiative on sustainable development and peace. Essays must be 700 words or less and can only be submitted by individuals up to 25 years old. This year's topic is on what can be learned from nature and how human beings can use that knowledge in the future. Entries must be submitted by June 15. 
RB Oppenheim Associates and Digital Opps Seek Interns 
RBOA and Digital Opps seek student interns for summer 2017. Interns will assist with promotional projects, event planning, press conferences, and digital marketing. Candidates should be majoring in public relations, digital design, or a related field. Candidates should also have strong writing and research skills. 
Synaptic seeks an undergraduate or graduate intern for the Synaptic 2017 Sales and Marketing Paid Internship Program. Ideal candidates are rising juniors, seniors, or graduates that are enrolled in an entrepreneurship, marketing and advertising, communications, public relations, or business administration and business tech based program. Through the internship students will gain various skills including developing an understanding of the Synaptic's complex sales cycle, gain exposure to brand strategy, analyzing sales and marketing data, and transforming data into ways to improve sales and marketing strategies. The program will run from June to August, and requires that interns work 20-40 hours a week.
The College of Social Work's Arts and Athletics at FSU seeks camp counselors from June 5-9. The camp combines arts and athletics to create activities for students with limited social and economic opportunity. The camp gives students ages 11 to 14 the opportunity to have a glimpse into university life, build confidence, and develop leadership skills. Counselors should be enthusiastic and prepared to lead youth activities. For more information contact head counselor Alex Givens at ag13at@my.fsu.edu.