Since 2002 when the Service Leadership Seminar was founded, almost 1,000 students have found it to be a place where friendship and meaningful service leader education come together to create an unforgettable experience. The week before fall move-in, SLS will invite 49 applicants to join that community. SLS 2020 is scheduled for Monday, Aug. 17 through Friday, Aug. 21.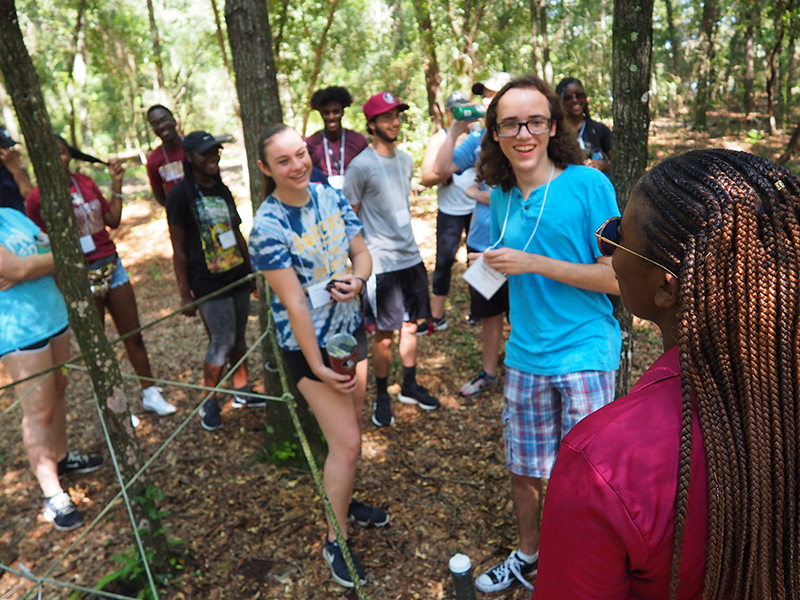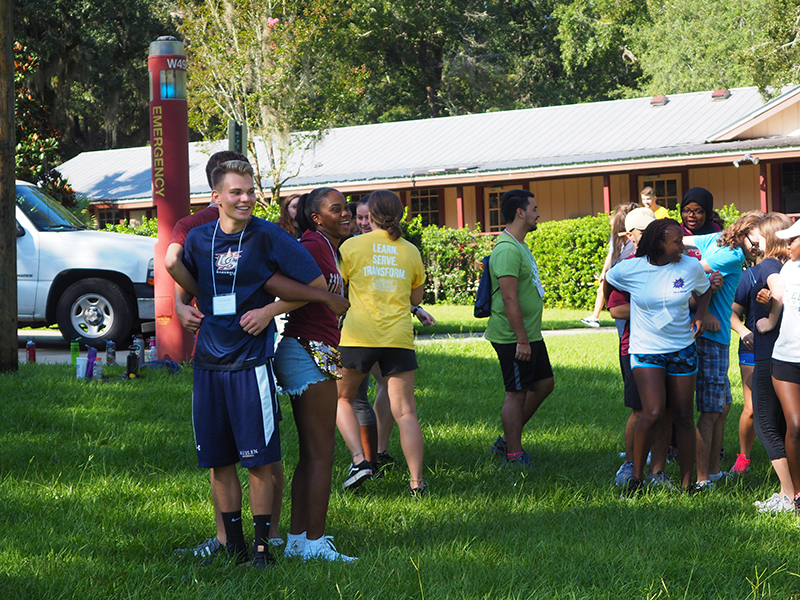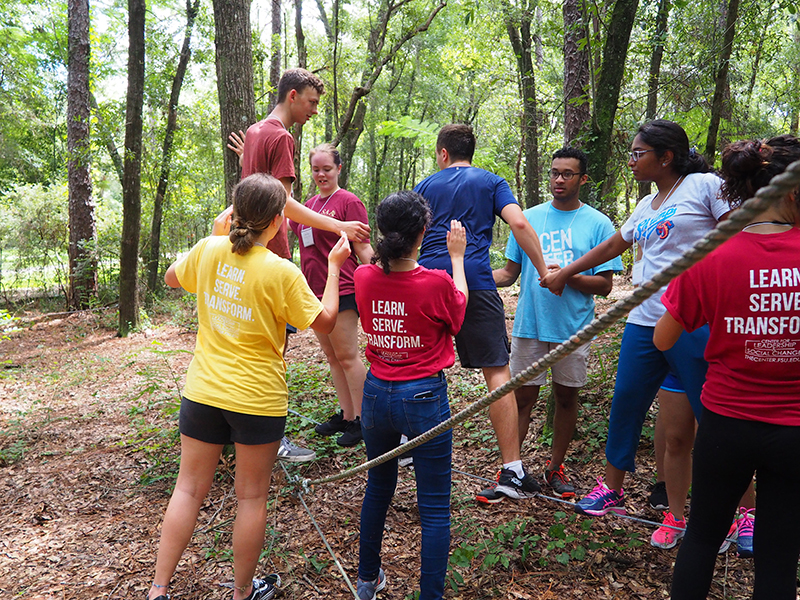 What to expect
In 2020, SLS will revisit its roots, refocusing on connecting students to local service opportunities, while still educating on a critically reframed and culturally relevant approach to service leadership through both small group and large group workshops.
Schedule
Over the first four days of the seminar participants will explore general service, environmental & animal/non-human service, domestic human service, and international (locally-based) human service. On each day, campus presentations and workshops will be incorporated to assist with predicting and connecting on-campus experiences with community engagement. On the fifth day participants will make meaning of their time with the seminar by presenting out how they plan to further develop their service leadership passions.
Your Role
As you apply to be a participant, it is important you understand what being a participant means. For participation in the Service Leadership Seminar to be rewarding, it requires commitment and dedication. In addition to daily service and reflection, you will also be required to challenge preconceived notions about the way in which we engage in and perform service. SLS refers to its attendees as participants, in recognition of their role in co-creating a meaningful seminar. Participants must participate. We also acknowledge that SLS is one method of moving in to campus early, but participants who have used this as their primary motivation for involvement in the past have not had as fulfilling experiences as those who wanted to learn about how to grow their service leadership identity, capacity, and efficacy.
Hear what Service Leadership Seminar is all about by watching this video:
What's Included
What's Included SLS participants will receive all seminar materials, including three meals a day (breakfast, lunch, dinner) Monday-Thursday and two meals on Friday (breakfast, lunch) during the seminar, free of charge.** All provided meals will be vegetarian, additional dietary restrictions will be accommodated as able. 
COVID-19 Update
The dates of the 2020 SLS are subject to change. The university has announced that plans regarding fall instruction will be shared publicly by late July. As the SLS planning team becomes aware of plans or restriction due to COVID-19 that potentially impact SLS, information will be shared as appropriate.
Plans are being drafted for SLS to still be hosted in a virtual/online format, if required. In the case that SLS is not hosted in a face-to-face format, meals will NOT be provided.
Attend
The 2020 Service Leadership Seminar will be held Aug. 17-24.
Plans are being formatted to ensure participant health and safety in compliance with national, state, local, and institutional guidelines and regulations. At this time, these plans remain flexible, including in-person, hybrid in-person/virtual, and fully virtual plans. As guidelines and regulations for August and beyond become more clear, communication will be sent to applicants.
We encourage any incoming first-year student with an interest in learning, serving, and transforming their understanding of service leadership to apply. Apply by 10 a.m. on Wednesday, July 22.
If you'd like to learn more before you apply, join us for one of three virtual info sessions during the application period. 
Contact us
If you have any questions about the Service Leadership Seminar, email slscoordinator@gmail.com.
title-inside title-centered
2