Since 2002 when the Service Leadership Seminar was founded, almost 1,000 students have found it to be a place where friendship and meaningful service leader education come together to create an unforgettable experience. The week before fall move-in, SLS will invite 49 applicants to join that community.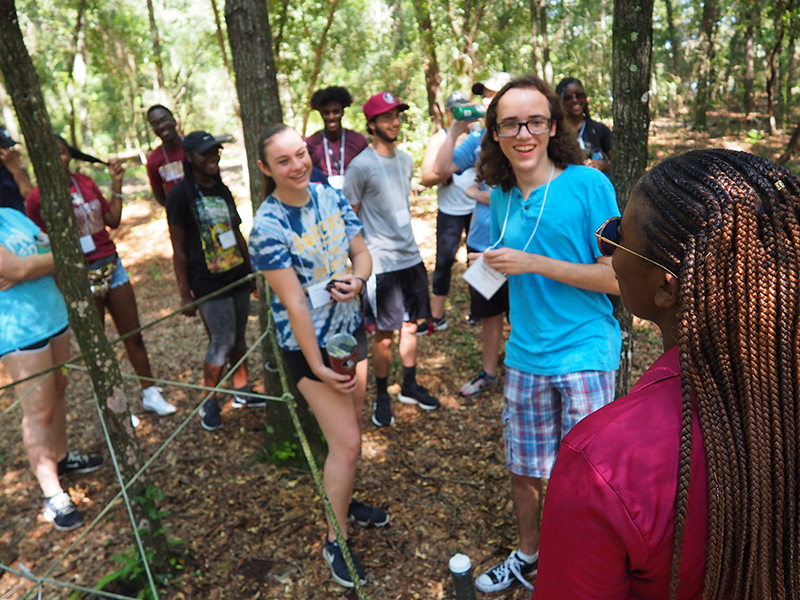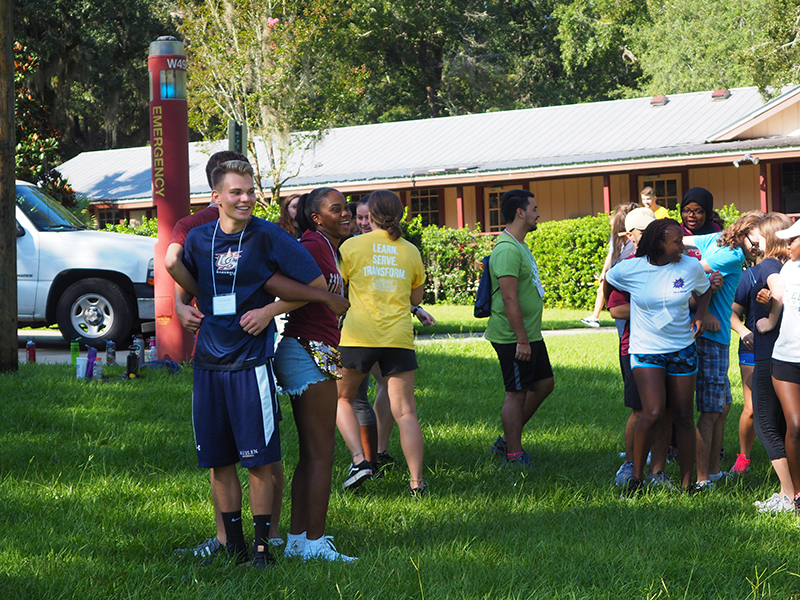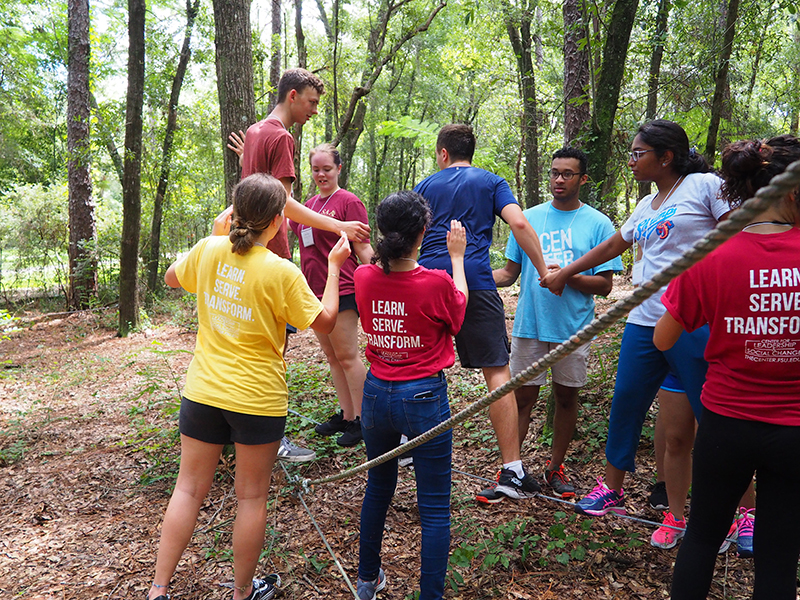 What to Expect
Over the first four days of the seminar participants will explore general service, environmental & animal/non-human service, domestic human service, and international (locally-based) human service. On each day, campus presentations and workshops will be incorporated to assist with predicting and connecting on-campus experiences with community engagement. On the fifth day participants will make meaning of their time with the seminar by presenting out how they plan to further develop their service leadership passions.
Your Role
As you apply to be a participant, it is important you understand what being a participant means. For participation in the Service Leadership Seminar to be rewarding, it requires commitment and dedication. In addition to daily service and reflection, you will also be required to challenge preconceived notions about the way in which we engage in and perform service. SLS refers to its attendees as participants, in recognition of their role in co-creating a meaningful seminar. Participants must participate. We also acknowledge that SLS is one method of moving in to campus early, but participants who have used this as their primary motivation for involvement in the past have not had as fulfilling experiences as those who wanted to learn about how to grow their service leadership identity, capacity, and efficacy.
Hear what Service Leadership Seminar is all about by watching this video:
What's Included
SLS participants will receive all seminar materials free of charge. If you are living in on-campus University Housing, you will be allowed to move in to your permanent housing assignment early, free of charge, in order to attend SLS.
Participants should plan for most meals to be covered by the program, however, there are some options for self-purchased meals at local dining establishments as part of the Seminar schedule.  Expected out-of-pocket costs for the week may be approximately $25.
Apply
The 2023 Service Leadership Seminar will take place Aug. 21-25. Apply by July 1 at 11:59 p.m.
Facilitate SLS
SLS faciliator applications are currently open and available to anyone seeking a leadership opportunity and helping first-year, first time in college students adapt to FSU and learn about service opportunities. Applications are open now and close on Jan. 27 at 11:59 p.m.
Coordinate SLS
SLS Student Coordinators are crucial in planning the seminar, creating a positive and meaningful experience for participants, and assisting in evaluating the program after the week has ended. Student coordinators work as a team to create the positive mood for the week, execute many of the week's logistics, as well as represent the center and its programs. Coordinator applications are currently closed. 
Contact us
For questions about Service Leadership Seminar, email thecenter@fsu.edu.