Who We Are
Florida State Alternative Breaks is a program comprised of students who resist the idea of the expected, "normal," or status quo by building authentic relationships with community leaders, supporting community-identified service initiatives, and challenging impersonal systems of competition and division anywhere they are found. FSAB has a mission to create change and a vision to do so through Active Citizen Leadership.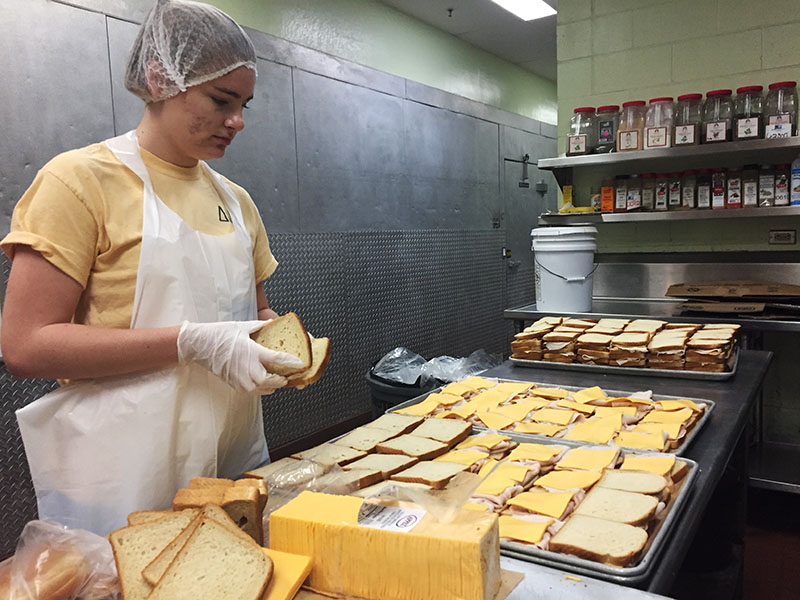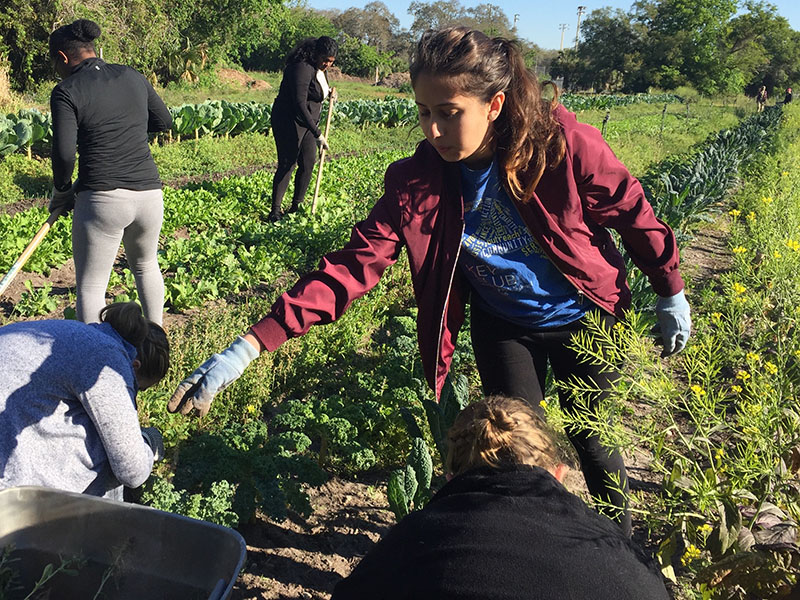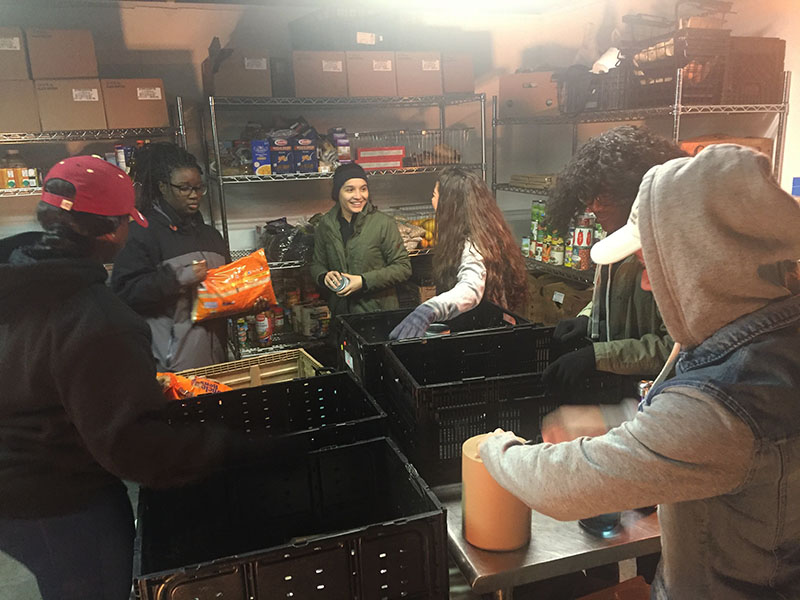 Overview
Since 1995, Florida State Alternative Breaks has been empowering service-minded and community-oriented students to lead short-term service experiences in communities across the southeast United States. Each year FSAB sponsors 4-8 week-long service experiences, as well as regularly occurring weekend experiences.
FSAB is guided by a programming team of four student coordinators, each supporting a specific planning area: Service, Hospitality, Media, and Finance. Applications for the Programming Team open in early March – and new team Members are announced at the Annual April Banquet.
Upcoming Trips
Spring Break: Environment & Permaculture
Come join Florida State University in a Florida State Alternative Break travelling to Woodland Harvest Mountain Farm in Boone, North Carolina to engage with permacultural farming, sustainable living, renewable energy, regenerative land management, and accessibility to living and working off-grid. As pollution and human action have contributed to Earth's environmental decline, learning ways to live more sustainably can help each individual combat climate change. Some service will involve exploring alternative ways to navigate around and through the farm for individuals with mobility restrictions. Participants will have the opportunity to live completely off-grid for the week of spring break while engaging in service and connecting with each other and the environment. Housing and food will be provided; the program will transport students to and from campus. If you have an interest in environmental service, sustainable living, community building, and want the opportunity to get service hours, this experience is for you! Stop by the Center for Leadership & Social Change to ask for more information.
Spring Break: Disaster Relief & Community Resilience 
Hurricane Ian was the deadliest storm that the state of Florida has ever experienced.  Recovery efforts will be needed for many years to come, but providing relief to our south-Florida neighbors is needed now. On this trip, join Florida State Alternative Breaks in going to the Fort Myers and surrounding areas that are currently rebuilding post-Hurricane Ian. While on the trip, you will earn more about the history of disasters, what providing community support can look like in the aftermath of a storm, and participate in cleanup and community rebuilding efforts post-disaster. Participants will amplifying existing efforts and work with community members in need. Housing, food, and transportation all included the total cost of the trip. Students will be transported to and from the location of service and lodging then back to FSU once the trip is complete. If you enjoy talking about disaster effects and mitigation, service, community and grassroots development, this trip is for you! Stop by the Center for Leadership and Social Change with any additional questions you may have.
Member Application
Like facilitator applications, FSAB member applications are open year-round. Everyone is welcomed to apply to FSAB. While most non-alternative break FSAB opportunities are open to everyone, FSAB-sponsored alternative breaks are only available to FSAB members. FSAB members are selected for specific alternative breaks based on their expressed interest. Alternative break opportunities are advertised within FSAB two months prior to the alternative break. There are no expectations or requirements of being a member of FSAB, and membership lasts through graduation, or until you choose to end it. If you think you might be interested in an alternative break, you are encouraged to apply!
Facilitator Application
Beginning in the fall of 2021, students will be able to learn how to facilitate within Florida State Alternative Breaks in two ways:
By enrolling in IDS1107 – Exploring Service Leadership. This zero-credit Engage100 course is designed for first-year students but is open to all Florida State undergraduates. A spring section of IDS1107 – Exploring Service Leadership is planned. Course participants will be assigned a mentor from previous FSAB/SLS facilitators and will later have the opportunity to mentor future course participants.
By completing the asynchronous, video-based Facilitator Development program. A non-course facilitator development program is available to all FSAB members within the Service Leadership programs canvas page. The program is designed to be completed in approximately 10 hours.
Upon successful completion of IDS1107-Exploring Service Leadership or the non-course facilitator development program, students will be qualified to apply to serve as facilitators for FSAB, the Service Leadership Seminar, and/or EngageTLH throughout their time at Florida State.
Facilitator applications (along with alternative break proposals) are open year-round and are due three months prior to the proposed alternative break departure date (ex: due December 14 for a proposed March 14 departure). IDS1107-Exploring Service Leadership or the non-course facilitator development program must be successfully completed prior to submitting a facilitator application.
Programming Team Application
The FSAB Programming Team recruits and selects facilitators, helps organize programming efforts, and seeks to create a community for FSAB members. There are four student coordinator positions within the Programming Team:
Finance Coordinator
Service Coordinator
Hospitality Coordinator
Media Coordinator
The 2022-2023 FSAB Programming Team application is currently open. Visit the application to learn more about position requirements. Apply by May 2.
Service Leadership Canvas Page
Unsure if you want to become an FSAB member, facilitator, or coordinator, but don't want to miss out on future opportunities? Join the Service Leadership Canvas page and turn on email notifications. Regular opportunities are shared via 'Announcements' and applications are linked. You can also complete the Facilitator Development program at your own pace. To join the page, click the link below and select, "Enroll in this course."
Connect with us
FSAB is discontinuing its Instagram and Facebook like-page. FSAB content will now be included in the Center for Leadership & Social Change's social media accounts.
Want more information before applying? Contact Jesmel Moreno, Graduate Assistant for FSAB, at jmoreno@fsu.edu.You may also reach out to Assistant Director Erin Sylvester Philpot at esylvester@fsu.edu. The Programming Team is available at fsualtbreaks@gmail.com.
title-inside title-centered
2