Mission
Florida State Alternative Breaks facilitates accessible service immersion experiences for students to create sustainable change in partnership with local and national community organizations and their constituents.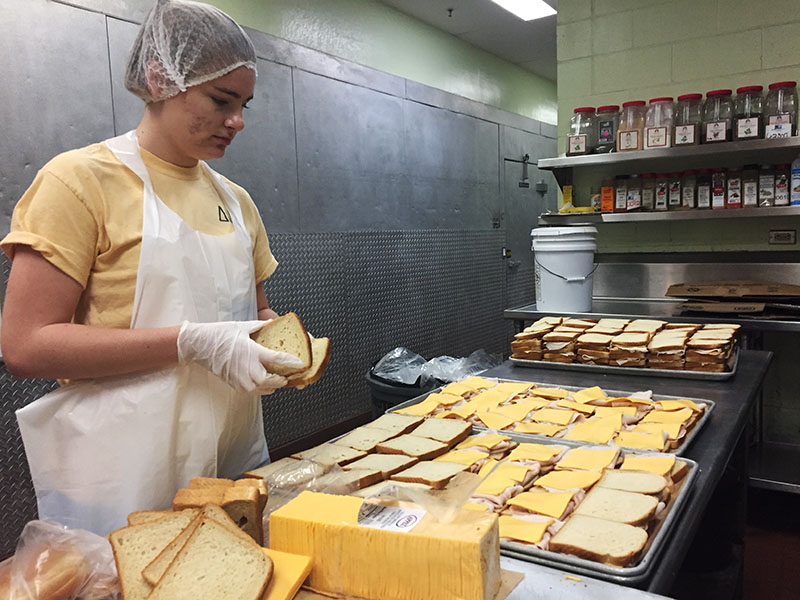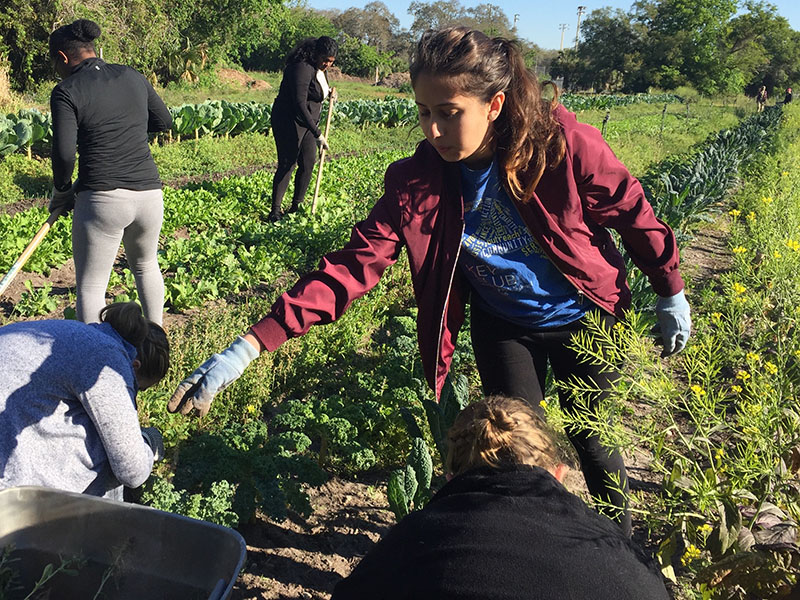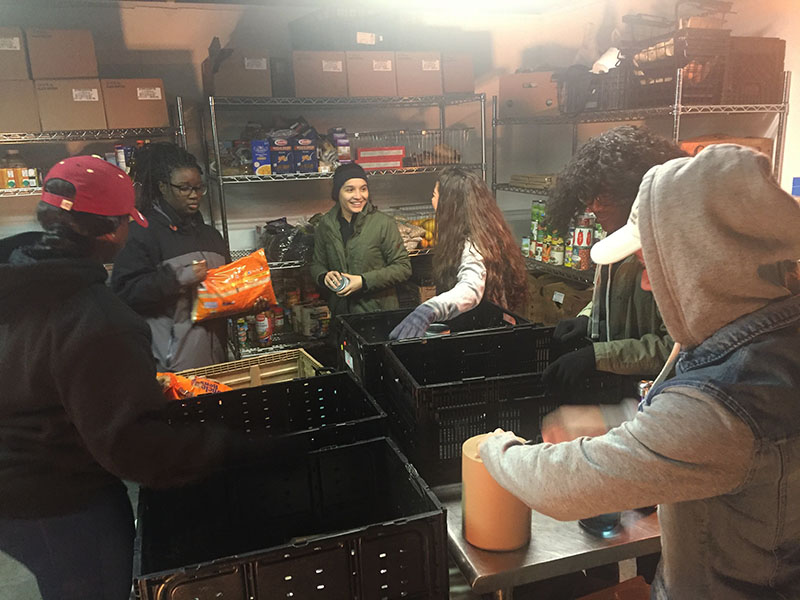 Vision
FSAB participants practice active citizenship – informed by social issue education, community-centered service, and critical reflection – by grounding their engagement in intersectional and contextual knowledge of a community need, partnering with host community members to create meaningful change, and engaging in sustained social change practices after returning to their home communities.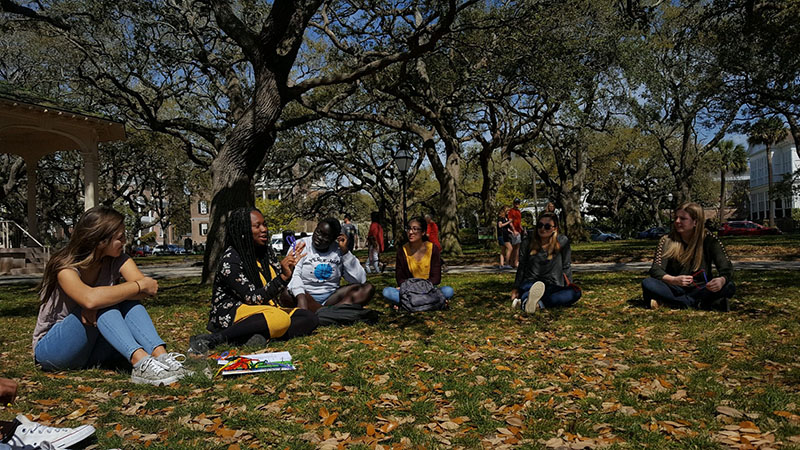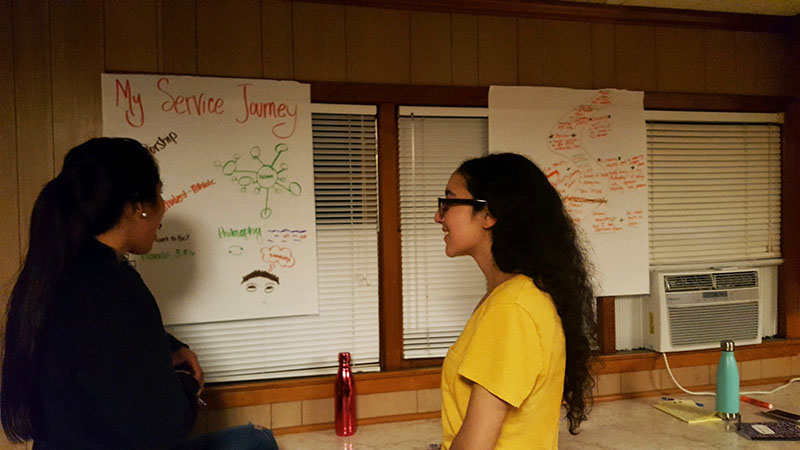 Overview
Since 1995 Florida State Alternative Breaks has been empowering service-minded and community-oriented students to lead short-term service experiences in communities across the southeast United States. Each year FSAB sponsors 4-8 service experiences. While most of these experiences take place during spring break, they can take place at any point during the year (usually during University breaks).
FSAB is guided by a Student Director, who leads a Programming Team of four Student Coordinators: supporting Service, Hospitality, Media, and Finance planning. Applications for the Programming Team open in early March – and new Team Members are announced at the Annual April Banquet.
Programming Team Application
The FSAB Programming Team recruits and selects Experience Facilitators, helps organize programming efforts, and seeks to create a community for FSABers. There are 4 Student Coordinator positions within the Programming Team:
Finance Coordinator
Service Coordinator
Hospitality Coordinator
Media Coordinator
The 2021-2022 FSAB Programming Team application is currently open with all positions available. The application closes on April 5th at 8:00 am. Visit the application to learn more about position requirements.
Experience Facilitator Application
This application is currently closed.
In the past FSAB called Experience Facilitators, Site Leaders or Trip Leaders. Students interested in becoming an Experience Facilitator should complete the Experience Facilitator development program BEFORE applying to be an Experience Facilitator. Experience Facilitator applications are open year-round and are due three-months before an intended Alternative Break. Experience Facilitator application information will be uploaded to this page as soon as it becomes available.
Member Application
This application is currently closed.
Like Experience Facilitator applications, FSAB member applications are open year-round. Everyone is welcomed to apply to FSAB. While most non-alternative break FSAB opportunities are open to everyone, FSAB-sponsored alternative breaks and the FSAB Canvas site are only available to FSAB members. FSAB members are selected for specific alternative breaks based on their expressed interest and their number of service-points (with priority going to members with the most points). Service-points are FSAB's way of promoting a local-service mindset, both before and after alternative breaks. Points are annual and focus on activities outside of FSAB- this way the program prioritizes a general service-mindedness over specific sustained commitments. Alternative break opportunities are advertised within FSAB two months prior to the alternative break. There are no expectations or requirements of being a member of FSAB, and membership lasts through graduation, or until you choose to end it. If you think you might be interested in an alternative break, you are encouraged to apply!
Connect with us
FSAB is discontinuing its Instagram and Facebook like-page. FSAB content will now be included in the Center for Leadership & Social Change's social media accounts.
Want more information before applying? Contact David Schieler, Florida State Alternative Breaks program coordinator, at dschieler@fsu.edu.You may also reach out to FSAB graduate assistant Olivia Brown at obrown2@fsu.edu. The Programming Team is available at fsualtbreaks@gmail.com.
title-inside title-centered
2