Weekly Roundup - May 4
Important opportunities will end when the clock strikes midnight: Don't miss out on logging your volunteer hours in ServScript or applying for one of our open scholarships due today!
---
Upcoming Center Programs
ServScript Deadline


All service hours completed in the spring semester must be logged in ServScript by May 4 at 11:59 p.m. Eastern time. Through the ServScript Program, FSU students can record their service to the community on their official FSU transcript. The FSU transcript is a permanent record of students' academic achievements as well as a direct reflection of their college career to potential employers, graduate schools, and/or professional schools. Only hours completed during the spring semester can be accepted.
Service Leadership Seminar APPLICATIONS OPEN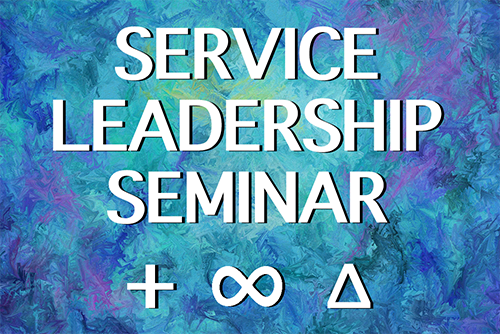 The Service Leadership Seminar is a unique experience for incoming freshman at Florida State University. The weeklong event is held before the start of fall semester at no cost for students and provides an opportunity to learn about community service, identity and leadership.  During the week, students participate in community service projects, workshops, speakers and interaction with current campus leaders. The activities are designed to enable the participants to discover how they can help create positive, sustainable change on Florida State's campus and beyond.
Apply by June 27 at 11:59 p.m. Eastern time.
Social Justice Ally Training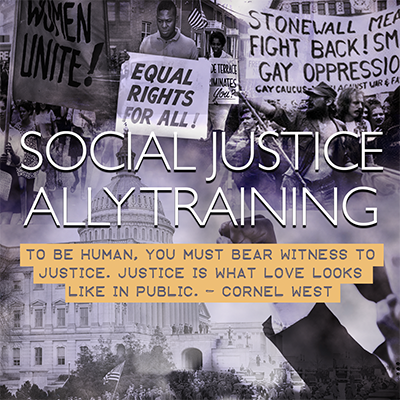 The mission of the Social Justice Ally Training program is to educate members of the Florida State community about issues related to social justice in order to develop allies who will promote an equitable and inclusive environment and serve as social change agents in a diverse and global society.
Summer 2018 Sessions
June 14 &  June 19 
July 30 & Aug. 4
---
Campus Opportunities
Volunteer with Chuck it for Charity
Need service hours?! Chuck it is FSU's student move-out collection program where we collect all the "stuff" left behind in the residence halls and donate it to community organizations in support of their work and the people they help. Chuck it is quite the logistical undertaking, and we need all the help we can get from students, faculty, staff, and community members! Thanks to the generous support from both Finance & Administration and the Division of Student Affairs, participation during the day is considered time worked. Students can log time participating as service in ServScript.
FSU students, staff, and faculty, sign up here.
Community members and high school students (Saturday only), sign up here.
---
Community Opportunities
FIELD DAY VOLUNTEERS NEEDED
Tallahassee School of Math and Science seeks volunteers for its field day on May 25 from 12 - 2:30 p.m.  TSMAS is a K-8 public charter school on North Monroe Street. Volunteers are needed who can come in an help teachers and students with academic, social, and life skills.  Anyone interested in volunteering can contact Travis Lewis at tlewis@tsmas.org or 850-681-7827.
Volunteer with Grace Mission Summer Academy
Grace Mission in Tallahassee seeks volunteers for their Summer Reading Academy at the Episcopal University Center at FSU from June 11 to June 15. The Academy will run from 10 a.m. - 5 p.m. This program is for rising 1st - 5th graders, and it provides a fun way for the kids to brush up on their reading skills in preparation for going back to school in August. This year's theme is Secrets of the Forest, and the focus will be the botanical and wildlife species in the Apalachicola Forest and the Native American people who lived here. Volunteers are expected to help with presentations, labs, games or arts and crafts. Volunteers also have the opportunity to aid in the organization of a Friday field trip. For more information contact, Wyatt Anger at wyattanger27@gmail.com.
FRENCHTOWN farmers market
Every Saturday, 10 a.m.-2 p.m.
524 N Martin Luther King Jr Blvd, Tallahassee, FL 32301, USA
The Frenchtown Farmers Market is a project of the Frenchtown Neighborhood Improvement Association, a non-profit organization working to grow the Frenchtown community. Support the community by purchasing fresh, local produce from the market!
volunteer with camp boggy creek
Make sure to mark your calendars or set an alarm on your phone because the Summer 2018 Volunteer Application will be available beginning April 4th at midnight! Sign up early because you know how quickly the sessions fill up! For your convenience, here is a direct link to your volunteer login page and the full summer schedule:
June 1-7 North Florida Cancer session
June 9-15 Heart session
June 18-24 South Florida Cancer session
June 27 – July 3 Epilepsy session
July 7-13 Bleeding Disorders/JRA
July 16-22 GI/Immunology/JRA
July 25 – 31 Asthma/Craniofacial/Kidney/Spina Bifida/Transplant
August 3-9 Sickle Cell
DOC SEEK VOLUNTEERS FOR NEW MENTAL HEALTH PROGRAM
The Florida Department of Corrections seeks volunteers to conduct group activities in new specialized outpatient mental health units at Wakulla Correctional Institution. It's a unique program that will provide augmented treatment for patients who have struggled to adjust in the general prison environment due to issues related to their mental illness.  Part of this augmented treatment will be providing an array of out-of-cell activities to improve socialization and engagement. We have been working to secure staff and volunteers for many of the activities listed below and some listed activities are just ideas for potential groups. The groups do not need to be limited to these alone. If someone has an interest or expertise in another area, please do not hesitate to inquire.
Planned group activities include:
Yoga
Meditation
Music Therapy, including classes in guitar, ukulele, music appreciation, band, and choral club
Art Therapy
Arts and Crafts
Reader's Theatre
Poetry Club
Pet Therapy
Chess Club
Horticulture
Hydroponics
Movie Review Group
Book Club
Physical Education/Wellness groups
Small Group games
Computer Lab
Substance Abuse Treatment
Volunteers will be working closely with security and our mental health team to provide a better treatment environment for some of our most vulnerable patients. We want to make improvements to meet their specific needs and we need some help to do it.  
For more information, contact Charles Huber, Region 1 volunteer coordinator, at Charles.Huber@fdc.myflorida.com.
---
Scholarships, Jobs, and Internships
Seth Rossetti Memorial Scholarship Open
The purpose of this scholarship is to support one undergraduate student who is presently or who was for a significant part of his/her life the child of a single parent. This scholarship is available to all current FSU undergraduate students with a minimum 2.5 cumulative grade point average and all incoming FSU freshmen with a minimum 3.0 high school cumulative grade point average.
Apply by May 4 at 11:59 p.m.
Ben Rosenbloom Memorial Service Scholarship OPEN
The Ben Rosenbloom Memorial Service Scholarship is designed to recognize students with an outstanding record of service and a commitment to a lifetime of service. Any rising sophomore, junior, senior, or graduate student with a minimum 2.0 GPA is eligible to apply.
Apply by 4 at 11:59 p.m.
FSU Sustainability Advisory Board
In order to fulfill the FSU Strategic Plan's sustainability component, the Sustainability Advisory Board identifies potential projects and creates implementation recommendations. This Board had been separated into four committees, climate action, waste minimization, resource stewardship, and education for sustainability. They are looking for dedicated students to join this effort as a student committee member. If you are interested in playing a role in the future of sustainability at FSU, consider applying.
Common Tides Internship
Common Tides seeks interns for a sailing expedition to the US Virgin Islands where students will be able to teach, learn and instruct others on marine science, and travel. The internship lasts from July 10 to August 5. Interns will have the opportunity to learning basic sailing skills, help with hurricane relief efforts, instruct and lead student snorkel groups, and provide a free marine science program to local students. There is a fee for the participants that covers food, stay on the sail boat, and training. Common Tides, a 501(c)(3) is a non profit dedicated to providing free marine science and sailing programs to underserved local children of the islands.
Careers in Community Organizing for Social Justice
The Direct Action & Research Training (DART) Center seeks FSU students and alumni interested in uniting congregations and working for social, economic and racial justice.
DART hires and trains organizers to build organizations that have successfully addressed issues including:
* Plugging the school-to-prison pipeline
* Reining in predatory lending practices
* Expanding access to primary health and dental care
* Prioritizing funding for affordable housing and job training
* Improving low-performing public schools
* Fighting for immigrants' rights
Positions start August 13, 2018 in Knoxville, TN, Charleston, SC, Lexington, KY, Louisville, KY, Lawrence, KS, and St. Petersburg, Tampa, West Palm Beach, Miami and Ft. Lauderdale, FL. Starting salary $34,000/year + benefits. Although it may be helpful, no prior organizing experience is necessary. Fluent Spanish speakers are encouraged to apply. To find out more about DART or to apply, we encourage you to visit www.thedartcenter.org. Still have questions? Contact Hannah Wittmer at hannah@thedartcenter.org or (202) 841-0353.
CHILD DEFENDER FELLOWSHIP APPLICATIONS OPEN
Every 34 seconds a baby is born into poverty. Every 47 seconds a child is abused or neglected. Every 56 seconds a baby is born without health insurance. Every second YOU have the opportunity to make a difference, and NOW is the time.
The Children's Defense Fund currently seeks committed, diverse, and driven individuals willing to put their passion in to practice as members of the Child Defender Fellowship. This program will provide training and engage participants in collective nonviolent action to positively impact children's issues at the national, state and local levels. By the end of the fellowship, fellows will be empowered to use their voices to combat these issues and encourage others in their local and greater communities to do the same.
For more information visit childrensdefense.org or contact Madison Sampson at msampson@childrensdefense.org or (202) 662-3589 for more information.
Camp Boggy Creek
Since 1996, Camp Boggy Creek has made it possible for children with serious illnesses to enjoy a camp experience in a safe, medically-sound environment. Located just a short drive from Orlando, Florida, the 232-acre camp serves children ages 7-16 who've
 been diagnosed with chronic or life-threatening conditions.
For more info email the volunteer coordinator at cjohnson@campboggycreek.org
Sustainability Internship
Sodexo is seeking interns! You can apply at www.Sodexo.balancetrack.com with the requisition number 2018-10357.
Chuck it for Charity
Thursday, May 3rd through Saturday, May 5th
Need service hours?! Chuck it is FSU's student move-out collection program where we collect all the "stuff" left behind in the residence halls and donate it to community organizations in support of their work and the people they help. As you can imagine, Chuck it is quite the logistical undertaking and we need all the help we can get from students, faculty, staff, and community members! Thanks to the generous support from both Finance & Administration and the Division of Student Affairs, participation during the day is considered time worked. Sign up below!
FSU students, staff, and faculty (ServScript hours) sign up, here.
FSU sustainable campus is hiring!
We work to educate and engage students, staff, and faculty to set an example of campus sustainability and position FSU as a leader of environmental and social action.
reCycle Bike Coordinator:
The reCycle Bike program offers FSU students the option to choose a more sustainable mode of transportation and adapt a healthier lifestyle. It aims to reduce the amount of cars driven to and on campus, decrease the amount of abandoned bikes piled up in landfills, and provide affordable transportation to students. FSU students are able to rent one of our 70 refurbished bicycles for a nominal fee for the semester or academic year. More information, here.
Volunteer with Food Recovery Network
Ever wonder where surplus food on campus goes at the end of the day? The Food Recovery Network at FSU recovers it and donates it to individuals experiencing food insecurity! Help keep food from going in the landfill and support our community. Sign up for a recovery, here, or email gam14@my.fsu.edu to learn more.
---