Weekly Roundup - Oct. 14
Register for cultural graduation, attend a symposium discussing immigration and refugees, discover volunteer opportunities in the Tallahassee community, or find a new interest in this week's roundup of campus and community events.
---
Upcoming Center Programs
apply for the acc leadership conference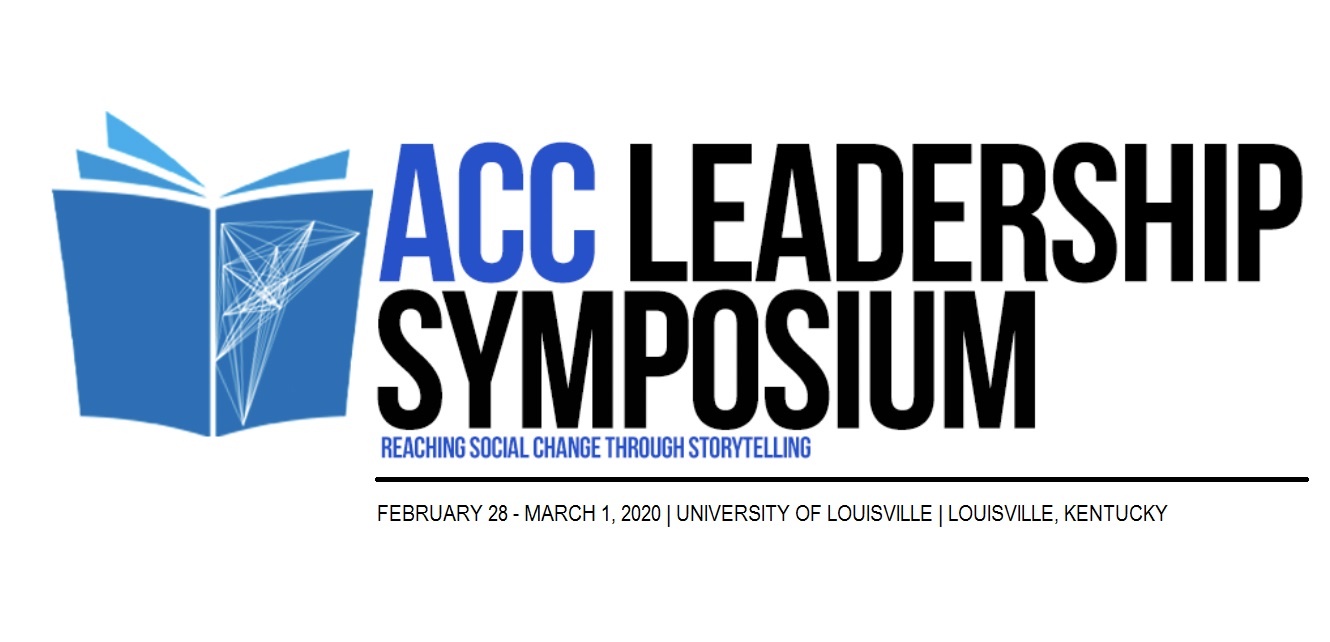 The Atlantic Coast Conference has long supported the efforts of its member institutions in developing student leaders - through athletics and campus life. Through the support of the ACC, each year five undergraduate student leaders (accompanied by a faculty/staff adviser) from each ACC university gather at a host university to study and teach, to swap and share both leadership strategies and knowledge regarding a specific social issue.
Student leaders from each of the 15 ACC Colleges and Universities will have the opportunity to learn through intensive engagement in educational sessions, keynote addresses, topical content exploration, simulations and experiential application.
This year's conference theme will be Reaching Social Change Through Storytelling.
The conference will be Feb. 28 - Mar. 1 at the University of Louisville
The application deadline is Friday, Nov. 1.
sign up for v-rak-ke-ce-tv Cultural graduation Ceremony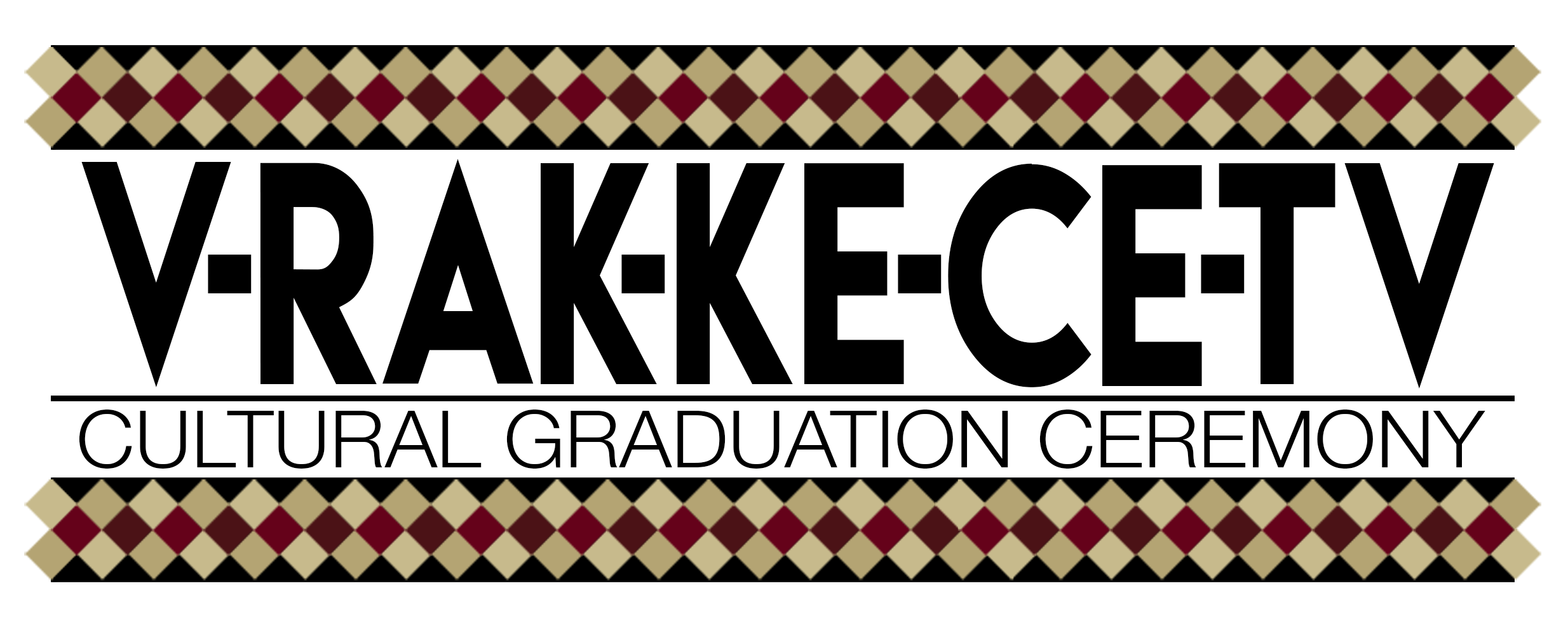 The Center for Leadership & Social Change, in partnership with the Center for Academic Retention & Enhancement (CARE), Office of Fraternity and Sorority Life, Student Government Association and University Housing, is proud to host Florida State University's cultural graduation ceremony, V-rak-ke-ce-tv.
The name "V-rak-ke-ce-tv" is the Seminole Creek phrase meaning "to honor" as we seek to honor students' accomplishments through their journey, honor their families and friends for their continued support, and honor what it truly means to be a Seminole.
The fall ceremony is open to any student graduating in the fall semester of this year.
The ceremony has a limited number of seats, and registration is on a first-come, first-served basis until filled. 
APPLY FOR FLORIDA STATE ALTERNATIVE BREAKS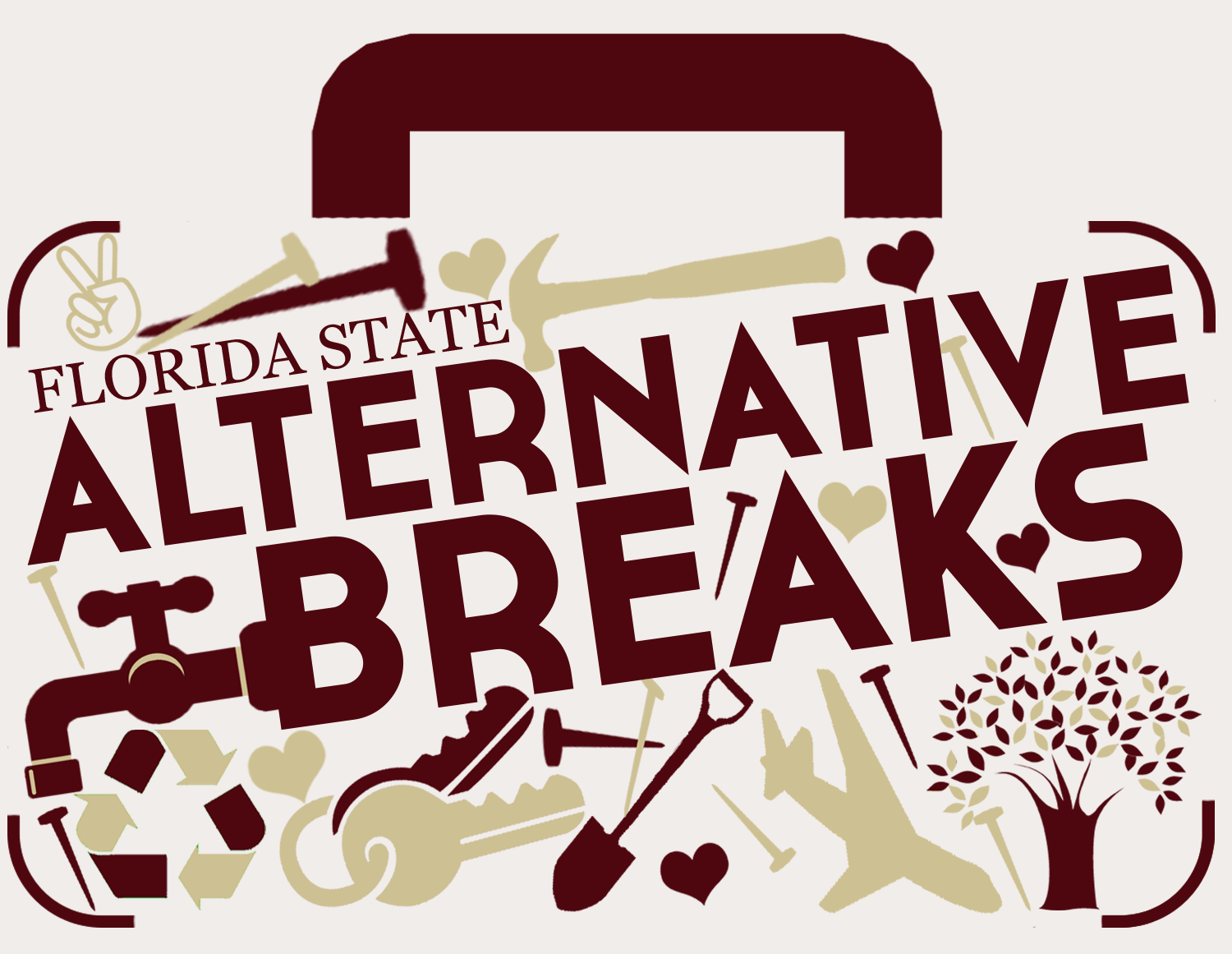 Florida State Alternative Breaks facilitates accessible service immersion experiences for students to create sustainable change in partnership with local and national community organizations and their constituents. Participants will practice active citizenship by grounding their engagement in intersectional and contextual knowledge of a community need, partnering with host community members to create meaningful change, and engaging in sustained social change practices after returning to their home communities. 
apply to attend or present at multicultural leadership summit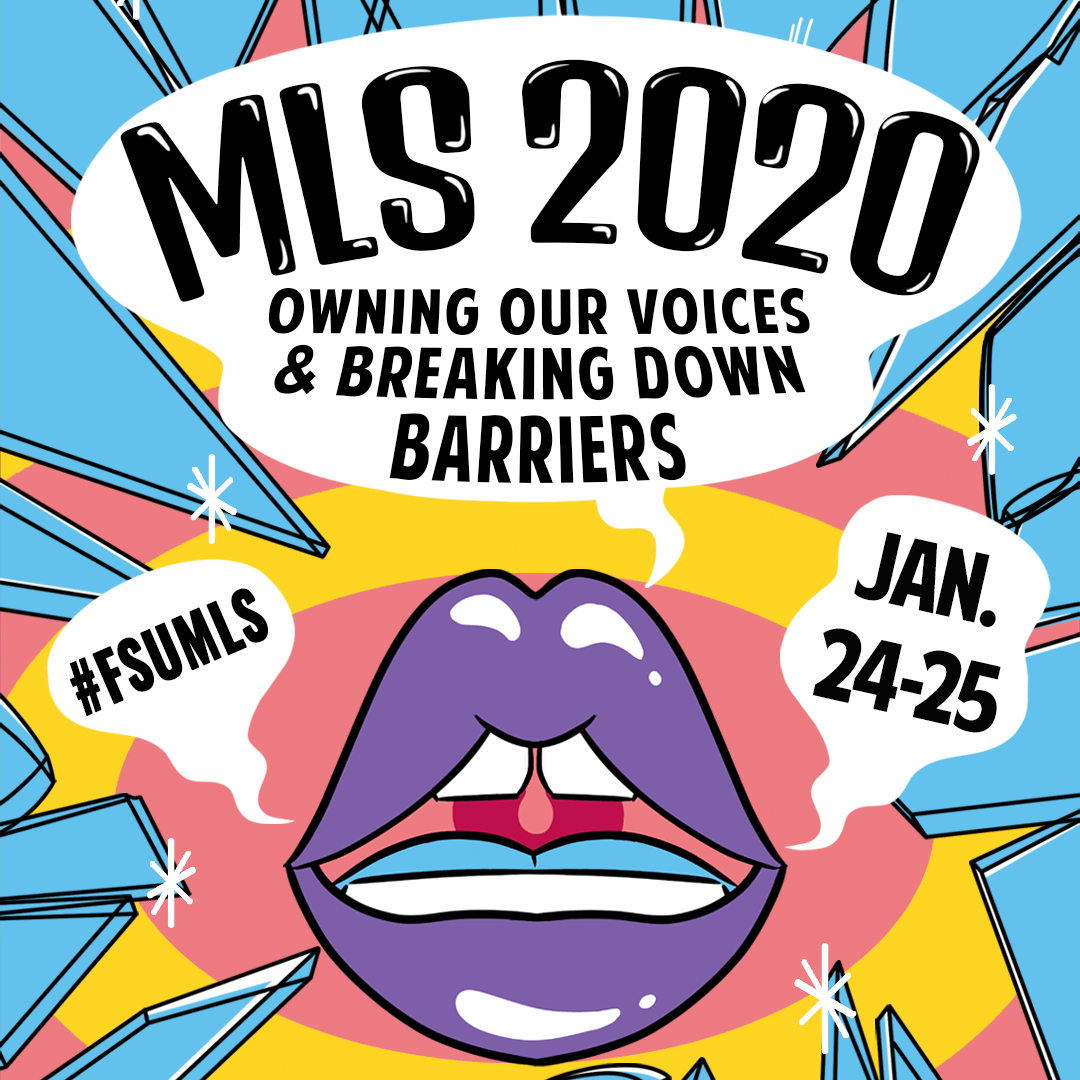 Registration and presentation proposals for the 2020 Multicultural Leadership Summit open Oct. 1. The upcoming summit, with a theme of "Owning Our Voices & Breaking Down Barriers," will be held Jan. 24-25.
The Multicultural Leadership Summit focuses on building a foundation of knowledge that will enhance student success in leadership in the areas of multiculturalism and social justice.
The summit provides opportunities for participants to learn about their identities and how they impact the ways in which they choose to show up in the world each day. MLS educates participants to empower them to be agents of social change in an increasingly diverse and global community.
Registration is open through Nov. 29 at 11:59 p.m.
Present at MLS
Organizers are currently accepting proposals for workshops and presentations at the 2020 summit. Presentations typically relate the summit's theme or broader topics about diversity, multiculturalism, social justice, and various intersecting identities (such as race, ethnicity, nationality, sex, gender, sexual orientation, access, class and ability); and/or about leadership and service. All presentations are 50 minutes.
Presentation proposals are due by Nov. 8 at 11:59 p.m., and notifications will be returned between Nov. 11 and Nov. 18.
---
Campus Opportunities
immigration: an interdisciplinary symposium
FSU Libraries will be hosting a symposium exploring the immigrant and refugee experience, sponsored by the FSU Civil Rights Institute and the College of Social Sciences and Public Policy. The presentations and conversations will include law, history, literature, sociology, and anthropology. Speakers include faculty and graduate students from Law, General Council, Criminology, History, Literature, Modern Languages, Sociology, Student Affairs, and the Center for the Advancement of Human Rights. Coffee and lunch will be served. 
The symposium will take place Thursday, Nov. 7 from 9 a.m. - 4:30 p.m. in the Bradley Reading Room of Strozier Library 
an evening with tim wise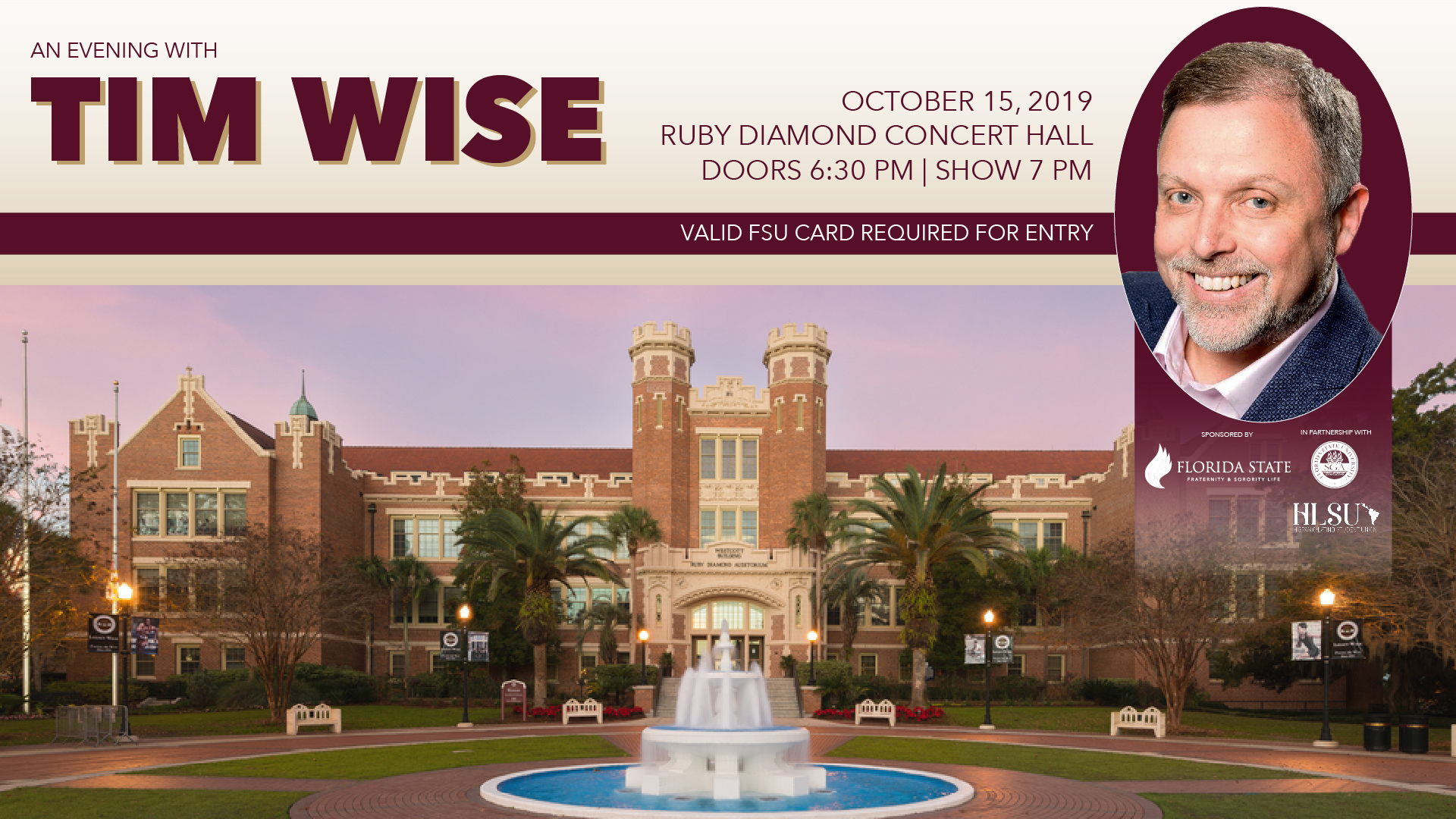 The Office of Fraternity and Sorority Life, in partnership with Student Governance and Advocacy and the Hispanic Latino Student Union, is proud to present "An Evening with Tim Wise." Tim Wise is among the most prominent anti-racist writers and educators in the United States. He has spent the past 25 years speaking to audiences in all 50 states, on over 1000 college and high school campuses, at hundreds of professional and academic conferences, and to community groups across the country. He has also lectured internationally, in Canada and Bermuda, and has trained corporate, government, entertainment, media, law enforcement, military, and medical industry professionals on methods for dismantling racism in their institutions. The event is open to all FSU students, faculty, and staff with a valid FSU card.
The event will be Tuesday, October 15 at 7 p.m. in the Ruby Diamond Concert Hall. Doors open at 6:30 p.m.
celebrate pride month with pride student union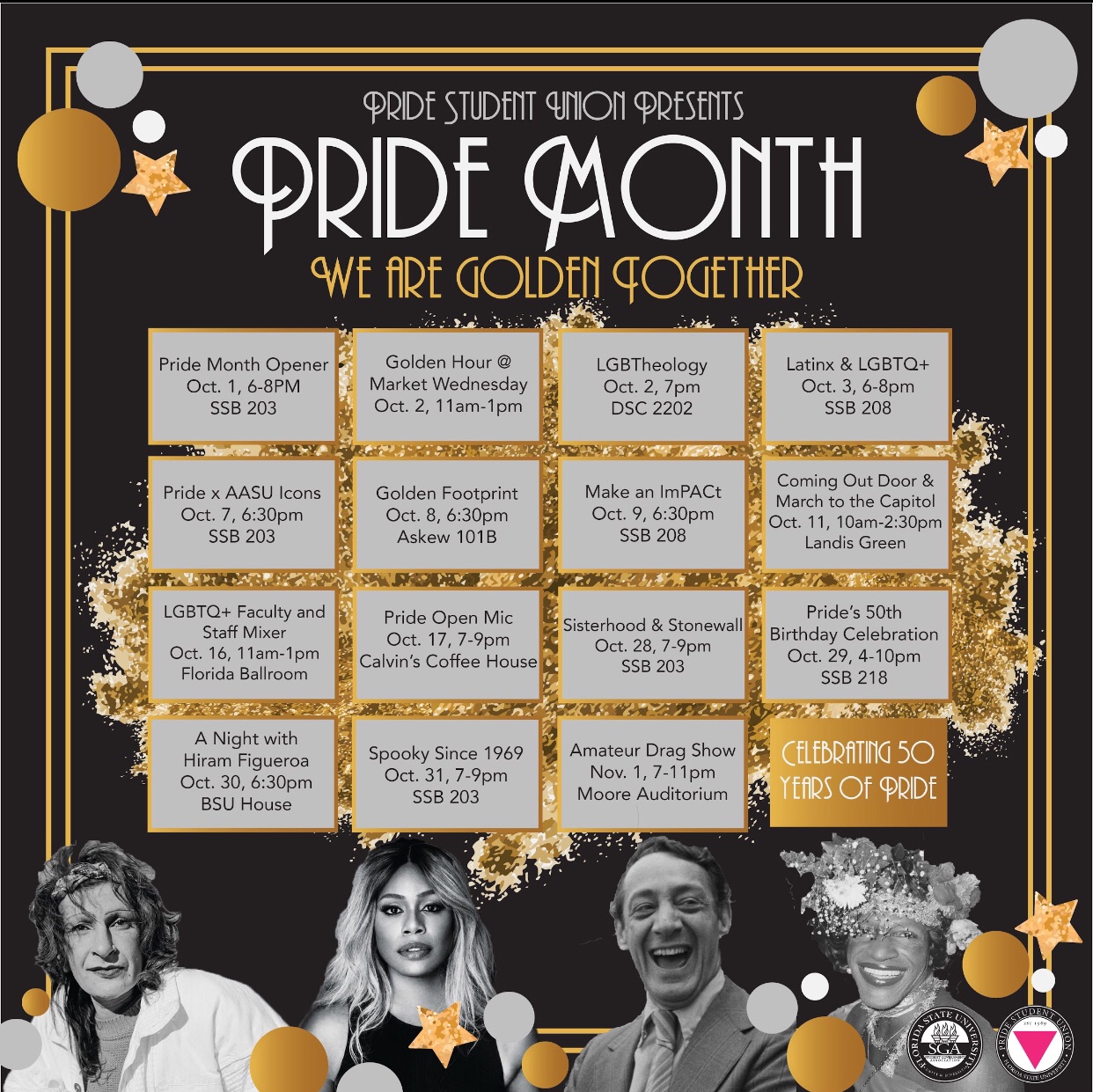 Pride Student Union is celebrating its annual pride month and its 50 years of establishment at FSU this October. Throughout the month, they will be hosting events to celebrate the legacy of Pride at Florida State.
Upcoming events include:
LGBTQ+ Faculty and Staff Mixer - Wednesday, Oct. 16 from 11 a.m. - 1 p.m. in the Florida Ballroom
Pride Open Mic - Thursday, Oct. 17 from 7-9 p.m. at Calvin's Coffee House
celebrate hispanic heritage month with hlsu
Between Sept. 15 and Oct. 15, HLSU will be celebrating Hispanic Heritage Month in conjunction with its celebration across the United States. Throughout the month, they will be hosting several events to honor Hispanic and Latinx heritage and culture. Upcoming events include:
Celebra! - Tuesday, Oct. 15 at 5 p.m. (doors at 4:30) in the Union Ballrooms
The complete schedule of events is available on the SGA website, linked below:
---
Community Opportunities
TALLAHASSEE GREEK FOOD FESTIVAL SEEKS RECYCLING VOLUNTEERS
Tallahassee Greek Food Festival is seeking volunteers to help make it a greener event. It is one of city's biggest annual events and this year we are trying to finally make recycling happen. Volunteers are needed to move trash from the small bins into the large container behind the church and monitor the receptacles so that people understand what can and cannot go into the recycling.
The Festival will be held Oct. 18-19 from 10 a.m. - 10 p.m. at Holy Mother of God Greek Orthodox Church
volunteer with bike and build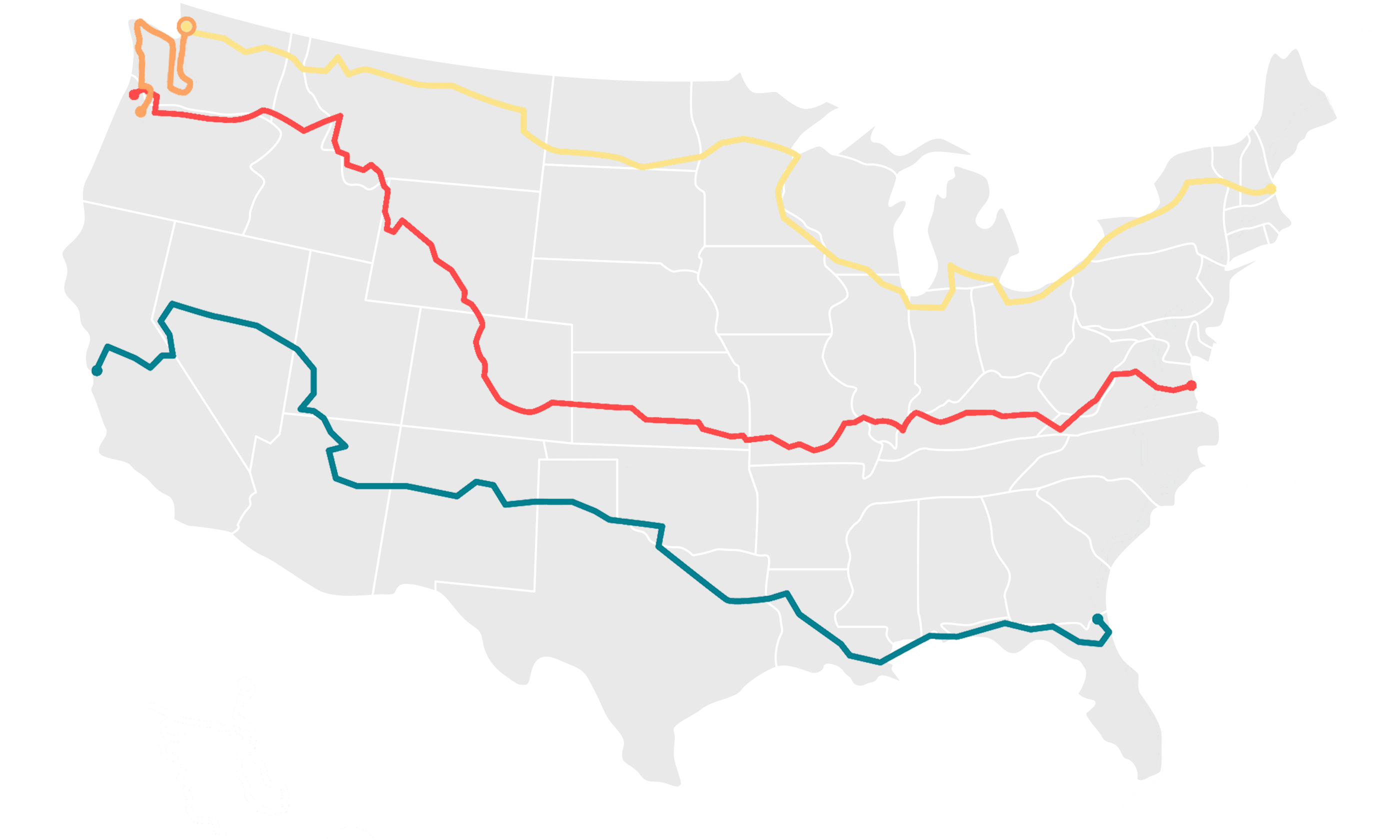 Bike and Build is a nonprofit organization that runs cross country and regional cycling trips to raise money and awareness for affordable housing. Each bike trip is about 11 weeks cross-country, with stops every 3-4 days to volunteer with different affordable housing organizations. This year, the Southern United States trip will start in Jacksonville and will make one of its first volunteer stops in Tallahassee. Volunteers should be young adults (18-29) with a passion for service and adventure. Applications for Summer 2020 trips are currently open. 
Boys Town North florida luggage drive

The mission of Boys Town North Florida is to save children and heal families in the North Florida area. The youth placed at Boys Town often move from multiple placements each year on short notice; because of this, they frequently have to pack their items in trash bags. The luggage drive aims to alleviate that issue by collecting or purchasing gently used luggage and suitcases to donate to those who are placed at Boys Town North Florida to help add normalcy to an already difficult process. 
---
Scholarships, Jobs, and Internships 
internfsu applications open for spring

The InternFSU program provides 100 paid high-impact experiential learning opportunities to full-time degree-seeking undergraduate students. The program allows students to intern with departments on campus to gain professional experience complementary to their field of study or career goals. Students who participate in InternFSU will gain knowledge and skills related to career decision making and critical career competencies while in college.
Spring 2020 opportunities will be available on Handshake until Sunday, Oct. 27 at 11:55 p.m.