Weekly Roundup - Sept. 24
---
Weekly Roundup - Sept. 24
Explore Tallahassee's various volunteer opportunities with Engage TLH this fall! Become a classroom mentor and help Pre-K children improve their kindergarten reading readiness. Find more details about these programs and other opportunities at the Center for Leadership & Social Change, on campus, and around the community in this week's roundup.
---
Upcoming Center Programs
PEACEJAM SOUTHEAST HOSTS CALL TO ACTION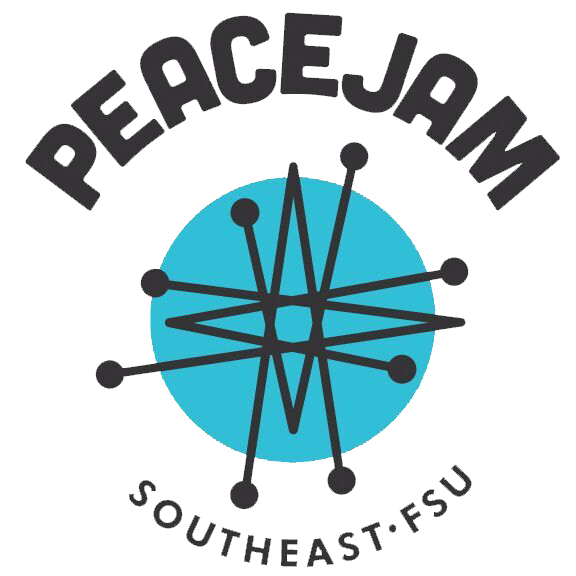 Sept. 25, 5:30 p.m. in DSC 2208
We will learn about the 10 Key Issue Areas and our partner Nobel Laureates who have had an impact on communities around the world through their work in these fields. After our initial discussion, everyone will split into groups to create a short movie or skit to further our knowledge of our Key Issue Areas on a global and local level. Join us to have a good time and learn more about PeaceJam International and the goals that guide us as an organization!
register for Logic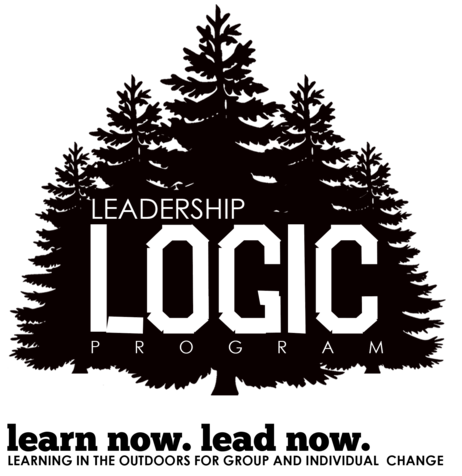 Leadership LOGIC, is a two-day overnight leadership development program held at the Rez with no cost to students. Participants will explore leadership knowledge and skills while meeting fellow FSU students and participate in small group and large group interactions. Weather permitting, the participants will spend most of the weekend outside in hands-on exercises that apply leadership theories. Participants will stay overnight in the cabins on site, all of which are equipped with air conditioning and multiple bathrooms. The next session of Leadership LOGIC will take place from Oct. 5 at 5:30 p.m. to Oct. 6 at 3 p.m. Registration is requested by Sept. 27.
Apply for WLI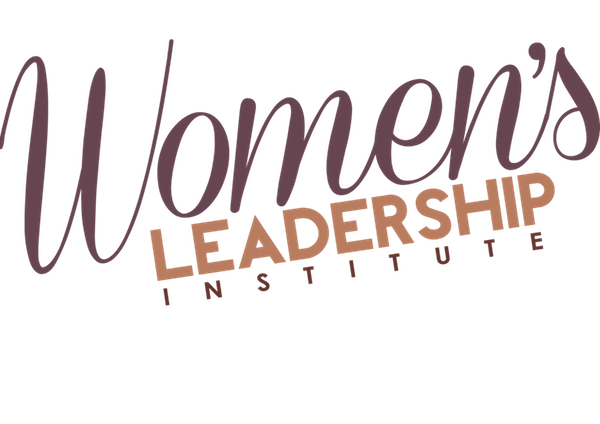 Women students interested in developing stronger leadership skills, relationships, and self-esteem are encouraged to apply for the Women's Leadership Institute. With a strong focus on women's leadership development, WLI strives to create a dynamic learning environment where FSU women students learn with and from FSU women faculty, staff and alumni. 
Applications are due Sept. 29 by 11:59 p.m.
Boys Town Engage TLH TRIPs

EngageTLH is seeks volunteers and facilitators for their BoysTown trip on Sept. 25 and 27 from 4:15 to 6:30 p.m. To lead a trip students are encouraged to apply through Handshake. Volunteers can sign-up online. EngageTLH allows students to explore various volunteer opportunities and learn more about the local nonprofit community. Students can choose community service projects from variety of nonprofit agencies on a daily basis. Service projects are student-led and are available for sign-up one week in advance and up to the day of the project. Space is limited, so signing up early is strongly encouraged. 
register for SJAT Training Sessions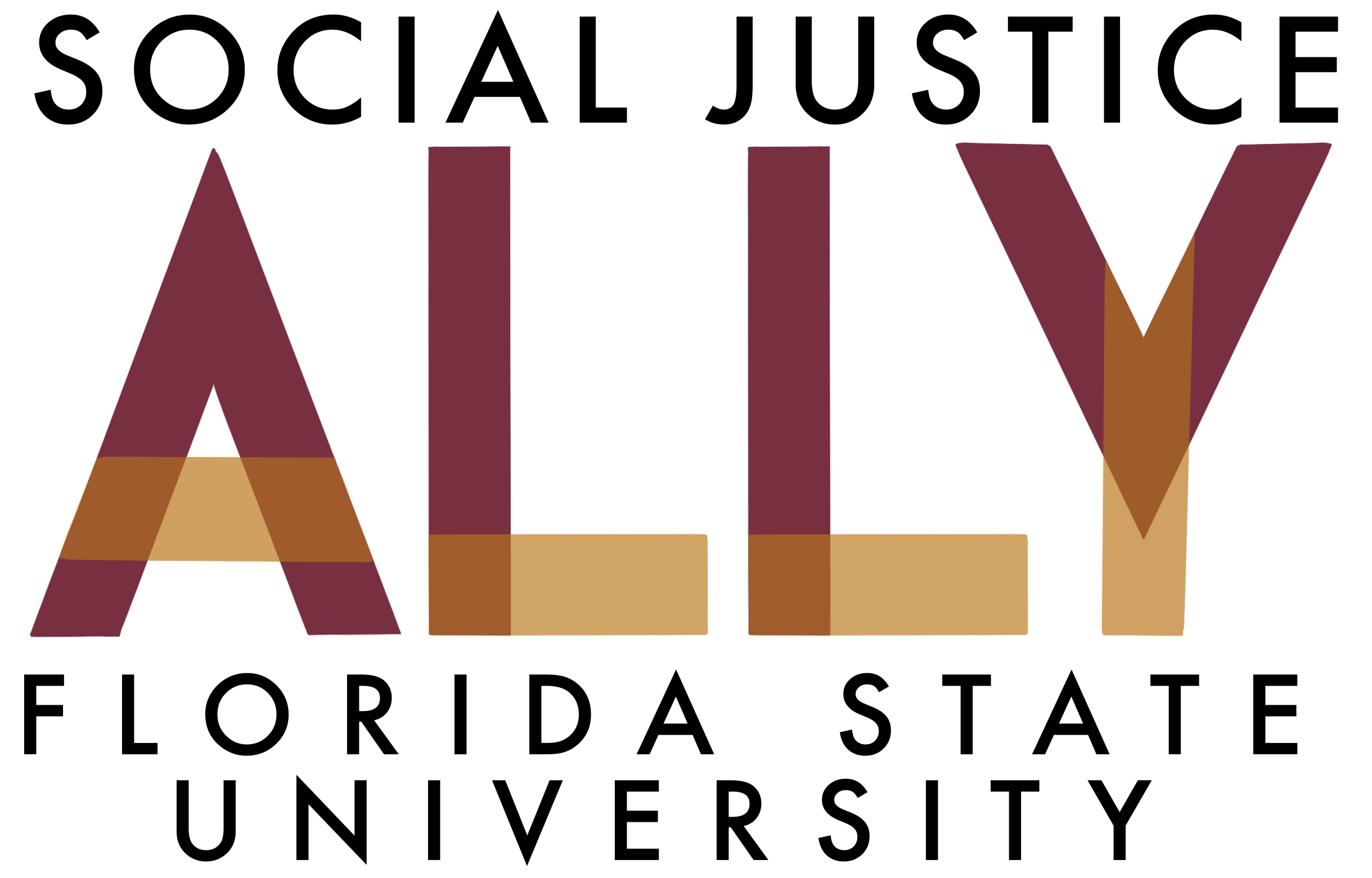 SJAT educates members of the Florida State community about issues related to social justice in order to develop allies who will promote an equitable and inclusive environment and serve as social change agents in a diverse and global society. Individuals who register must be able to attend both days of a Social Justice Ally Training session. Registration is required for all training. In order to provide the highest quality training, registration is limited to 15 people. Fall 2018 sessions are listed below:
Sept. 24 & Sept. 28, 5 - 8:30 p.m.
Oct. 7 & Oct. 11, 9 a.m. - 12:30 p.m.
Oct. 19 & Oct. 23, 1 - 4:30 p.m.
Nov. 29 & Dec. 4, 1 - 4:30 p.m.
REGISTER FOR FALL DIVERSITY & INCLUSION CERTIFICATE SESSIONS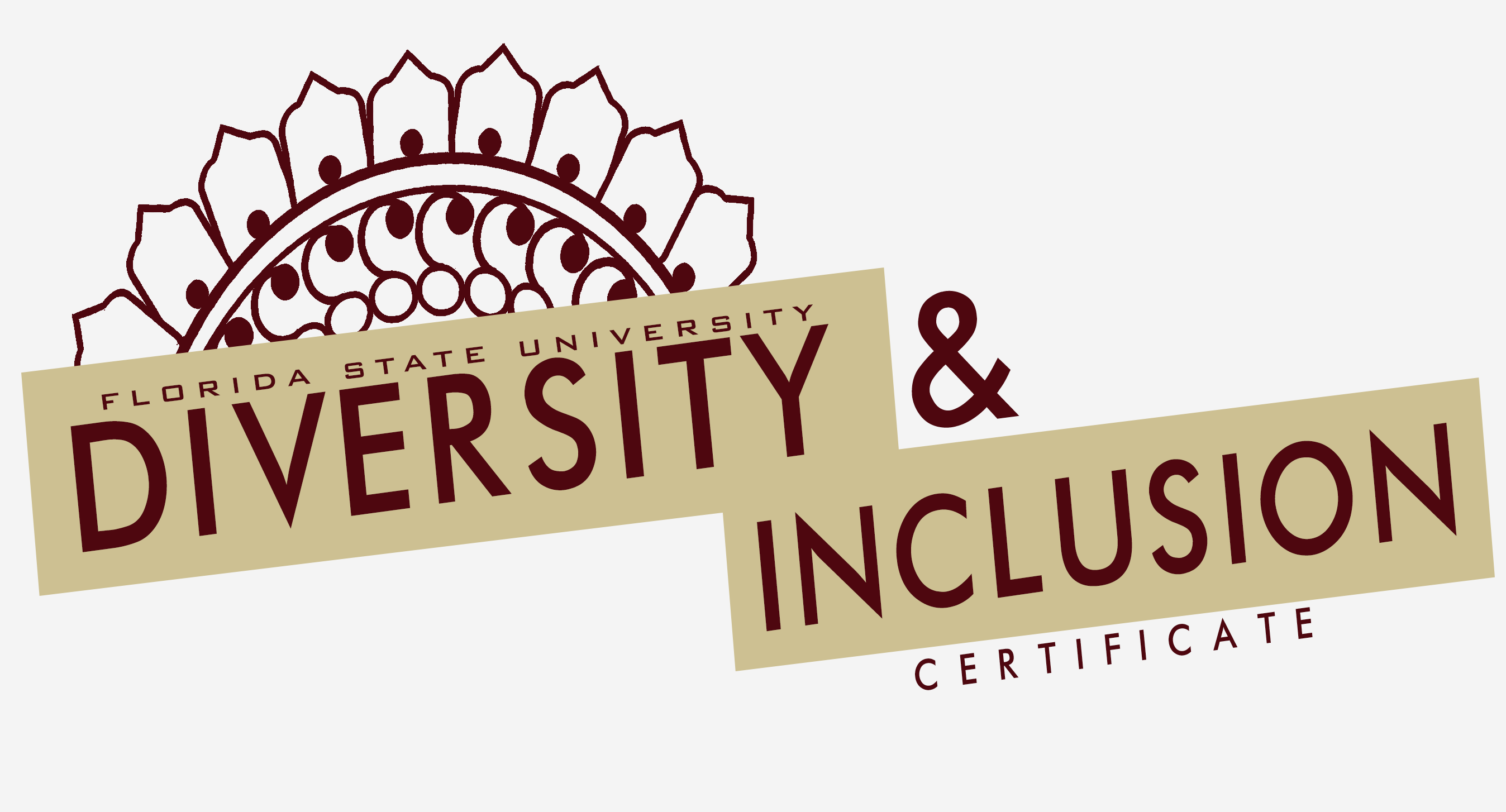 The certificate creates an opportunity for faculty and staff to explore strategic areas around diversity and to learn more about the ways in which they can assist in creating a welcoming and inclusive campus for all. Upon completing all six classes and the required Theory to Action Project, submit the completion form to training@fsu.edu. By completing all the courses within the series, a participant can earn a Diversity & Inclusion Certificate of Completion. To register, visit hr.fsu.edu/train.
Core Session: Cultural Competence In Administration & Management 
Wednesday, Oct. 17 from 9 a.m. - Noon, Training Center
Core Session: Cultural Competence In Teaching & Research 
Friday, Nov. 16 from 9 a.m. - Noon, Training Center
Elective Sessions: (Three Required For Completion)
TBA throughout the semester
---
Campus Opportunities

This week marks Hazing Prevention Week at Florida State, complete with a week full of events to support FSU's belief that no student should be harmed, demeaned, and/or put at any safety risk while joining, during membership, or after membership of any student organization, club, group, or university entity.
Hazing is defined as any group or individual action or activity that endangers the mental or physical health or safety or which may demean, disgrace, or degrade any person, regardless of location, intent, or consent of participant(s).
The week's events kicks off tonight with a Call to Action in the Commons Courtyard (in front of the ASLC) at 5:30 p.m.
For more information or a complete list of events, visit hazing.fsu.edu.
Travel Abroad with Beyond Borders
Beyond Borders is a short-term cultural exchange program offering an alternative to traditional academic study abroad programs. Small groups of 10-12 FSU participants will welcome incoming international students from Jamaica or Germany on FSU's campus. Then the FSU group will travel abroad, spending one week at the University of West Indies in Kingston, Jamaica during FSU Spring Break; or 3 weeks after the end of spring semester at Studentenwerk in Dresden, Germany, where they will be hosted by the same international students. Participants gain a rich understanding of the local cultures and make long-lasting connections through this immersive experience. Application deadlines for the Jamaica and Germany trips are Friday, Sept. 14 and Monday, Oct. 22, respectively. Beyond Borders information sessions are listed below:
Friday, Sept. 28 I 4 – 4:30pm I Globe Room 2300
Friday, Oct. 5 I 4 – 4:30pm I Globe Room 2300
Friday, Oct. 12 I 4 – 4:30pm I Globe Room 2300
Friday, Oct. 19 I 4 – 4:30pm I Globe Room 2300
For more information on either program, visit cge.fsu.edu/global-programs/beyond-borders
Orientation Leader applications are open
Students interested in welcoming the next generation of 'Noles to FSU are encouraged to apply for 2019 Orientation Leader positions.
Applications are due Oct. 5 at 12 p.m. EST. Applicants must be a full-time, degree-seeking undergraduate student, have completed 12 credit hours at FSU by January of the year applying, and must attend an information session. 
Information Session Dates:
Tuesday, Sept. 25 I 5 p.m. I SSB 201
Wednesday, Sept. 26 I 1:30 p.m. I SSB 201
Food Recovery Network Fall Schedule
The Food Recovery Network at FSU fights food waste and hunger by recovering perishable items and donating it to people in need. FRN will be recovering food from Figg Dining Hall every Monday -Thursday from 7:30 - 8:30 p.m. Students interested in volunteering with FRN should sign-up for the dates and times they are available. 
LGBT Study
The FSU college of Medicine is seeking LGBTQ+ students from FSU to complete a brief online survey. The research is focusing on LGBTQ+ students' comfort level using FSU's healthcare services. The goal of this research is to identify any barriers to healthcare services that may currently be experienced by the LGBTQ+ student population.  All information that is collected from this study is STRICTLY confidential and any identifying information that is collected will be stored separately from survey responses. Participants who complete the online survey will have the option to enter into a raffle for one of five $100 Amazon gift cards upon completion of the study!
---
Community Opportunities
Florida State University Community Responds to Florence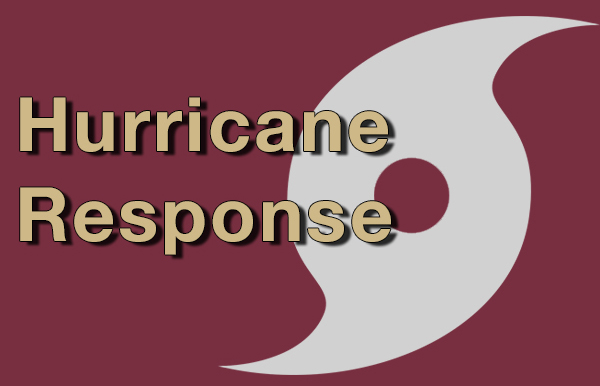 As an FSU community we are aware of the devastating impact of hurricanes. As we send our love to those impacted by Florence, let us also respond and assist in the recovery.   Specifically, we encourage all who are able to respond in one of two most effective ways to assist hurricane relief and recovery – financial donations and giving blood.  
Act now.
Donate funds: American Red Cross
Donate blood:  OneBlood or American Red Cross
Please note the American Red Cross advises that food and/or clothing donations are not helpful to the recovery process. If you are near an affected area and wish to respond, we encourage you to reach out to your local American Red Cross chapter and/or other first responder agencies for further actionable ways to help.
United Way of the Big Bend seeks volunteers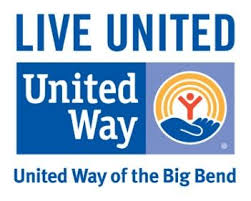 MathPals
MathPals mentors will be working on-on-one with students who are in need of extra help developing essential mathematical skills. Mentors are responsible for choosing the school and day that best fits their schedule, weekly reporting for one hour at the after school program, and utilizing UWBB and LSC District mathematical curriculum. Mentors receive mandatory training from UWBB and the LCS District upon entry. For more information and to apply contact Rebecca Weaver at rebecca@uwbb.org or 850-487-8091. 
ReadingPal
ReadingPal mentors are matched one-to-one with kindergarten, first, or second grade students. Mentors are responsible for choosing the school and day that best fits their schedule, weekly reporting for one hour at the after school program, presenting a new book to each student every week, and utilizing UWBB and LSC District curriculum. Mentors receive mandatory training from UWBB and the LCS District upon entry. For more information and to apply contact Rebecca Weaver at rebecca@uwbb.org or 850-487-8091. 
VITA Volunteer
Volunteer Income Tax Assistance volunteers will aid taxpayers in filing their taxes for the 2017-2018 tax season. Volunteers will receive training by an IRS certified agent, and will be equipped with all the knowledge necessary to confidently prepare taxes for fellow community residents. Scheduling is flexible so, volunteers are encouraged to create a schedule that works for them. For more information and to sign-up contact Rebecca Weaver at rebecca@uwbb.org or 850-487-8091. 
Experience Tallahassee Festival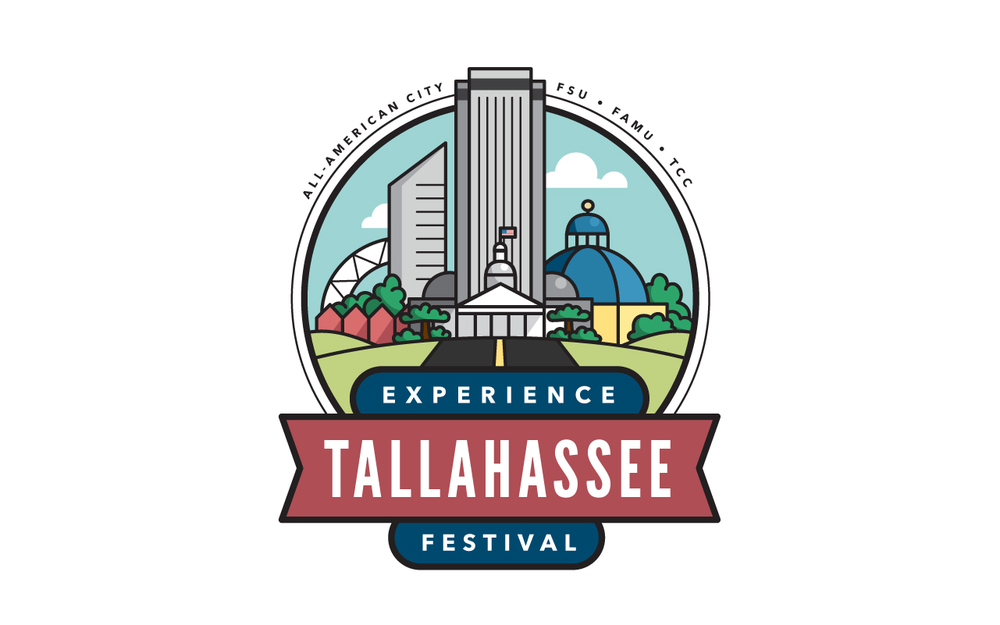 The 2018 Experience Tallahassee Festival will be held at Cascades Park on Saturday, Oct. 13 from 4 – 10 p.m. The festival will include performances by local arts organizations and student groups, a wide variety of local eats, and a career- focused area for students to network with local business owners and talk with the universities' Career Centers. Experience Tallahassee is a partnership between FSU, TCC and FAMU to welcome students into the community, and demonstrate that Tallahassee is a great place to live, work, and play.
Join Garden Club
The Hartsfield Garden Club seeks student volunteers every Thursday from 4:15 to 5:30 p.m. at Hartsfield Elementary. Volunteers will join a team that is working with students in 3rd, 4th, and 5th grade to help them plan, plant, weed, water, harvest the school gardens. Volunteers will also keep a journal and start a blog about the Hartsfield Gardens. For more information on volunteering contact Marie-Claire Leman at 850-728-7514 or marieclaireleman@gmail.com.
Special Olympics Florida seeks Volunteers
Special Olympics Florida and FSU Outreach are seeking student volunteers for weekly and single event positions. Special Olympics Florida provides year-round sports training and competition in a variety of Olympic-type sports for people with intellectual disabilities who wish to participate. This helps people with intellectual disabilities participate as productive and respected members of society at large, by offering them a fair opportunity to develop and demonstrate their skills and talents through sports training and competition, and by increasing the public's awareness of their capabilities and needs. Any student interested in volunteering should contact County Director for Special Olympics Florida-Leon County Bridget Hawk at 850-597-9265 or bridgethawk@sofl.org
---
Scholarships, Jobs, and Internships
Apply for Impact America Positions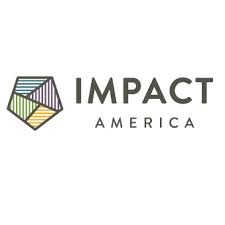 Impact America is encouraging seniors and recent graduates to apply for full-time positions within their nonprofit organization. Impact America provides an opportunity for individuals to engage with communities in need and make a real impact. AmeriCorps Member positions are available in Alabama, Tennessee, South Carolina, and Florida beginning in July 2019. A limited number of positions are also available starting in December 2018 or January 2019 in a variety of cities across Alabama (Birmingham, Tuscaloosa, Huntsville, Mobile, and Montgomery), Tennessee (Memphis, Knoxville, Nashville, and Chattanooga), and South Carolina (Greenville and Spartanburg). Applications are reviewed on a rolling basis. The deadline to apply for the Dec./Jan. start dates is Nov. 1. The priority deadline to apply for July start date is Nov. 28. Positions combine service with the following nationally unique initiatives:
FocusFirst: a high-tech vision care initiative for preschoolers
SaveFirst: a high-quality tax preparation initiative for low-income families
SpeakFirst: a debate initiative for talented and motivated middle and high school students
CollegeFirst: a Summer Advanced Placement Institute focused on math and science for high school students
Stories from the Line: an initiative that navigates the complexities of poverty through the development of a series of short films.
Register for the Diversity Virtual Career Fair
Students and alumni from all majors are invited to meet recruiters live online on Wednesday, Oct. 17 at 10 a.m. to 4 p.m. at the Diversity Virtual Career Fair. The fair will provide career opportunities in a wide range of industries including education, engineering, technology, business, and management.
Coca-Cola Co. Dear Future Collegiate Challenge
As part of the Coca-Cola USA Dear Future Challenge, the National Collegiate Challenge is offering students ages 18 to 24 the chance to win a $30,000 grant. Applicants should respond to one of the community specific or national challenges, and summarize their ideas in 300 words or less. Students also have the option to include up to two photos or videos  to highlight more about themselves and their ideas. Applications are due by Oct. 15. Seventeen change makers will be chosen to receive a one-time, $30,000 grant to translate their vision into action. Upon selection resources and mentorship will be provided to help bring a recipient's vision to life.
Fellowship for Socially Engaged Art
A Blade of Grass provides resources to artists who demonstrate artistic excellence and serve as conduits for innovative social change. Selected fellows will receive $20,000 in minimally restricted support, comprehensive written field research reports that use action research methodology, an expense-paid two-day orientation retreat in New York City where they engage with a cohort of peer artists and ABOG staff and board. Deadline is Nov. 16.
Cat Family Records in search of Graphic Design Intern
Cat Family Records is looking for a graphic design intern for college credit. Their mission is to help independent artists thrive and promote community and social progress. They are seeking a graphic designer with a creative eye to design concert and festival flyers, album art, and merchandise. Deadline is Oct. 31.