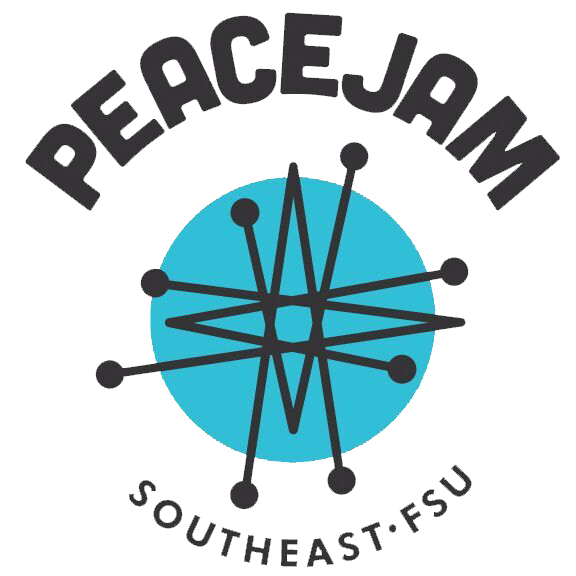 What is PeaceJam Southeast?
PeaceJam is an international education program built around Nobel Peace Prize Laureates who work personally with youth to pass on the spirit, skills, and wisdom they embody. The goal of PeaceJam is to inspire a new generation of leaders who will transform themselves, their local communities, and the world.
Florida State University serves as the headquarters for the Southeast PeaceJam region. Florida State students serve as PeaceJam Scholars and participate in all aspects of the PeaceJam program.
The PeaceJam Program:
Sparks commitment to justice and peace
Builds cross-cultural understanding
Increases social responsibility
Increases global awareness
Increases academic performance
Provides positive role models
Engages students in service-learning
How PeaceJam works
Students in grades K through 12 study the PeaceJam curriculum and engage in service learning through PeaceJam's Global Call to Action. PeaceJam is available to all schools, youth-serving agencies or faith-based institutions that serve youth ages 5-25. It can be built into a pre-existing program, an academic class, or an after-school club. Each group determines how much time to spend on program content and how often to meet. The more time devoted to PeaceJam, the greater the impact the program will have on its participants. Florida State students go weekly into Leon County schools to introduce PeaceJam curriculum and support Global Call to Action service initiatives.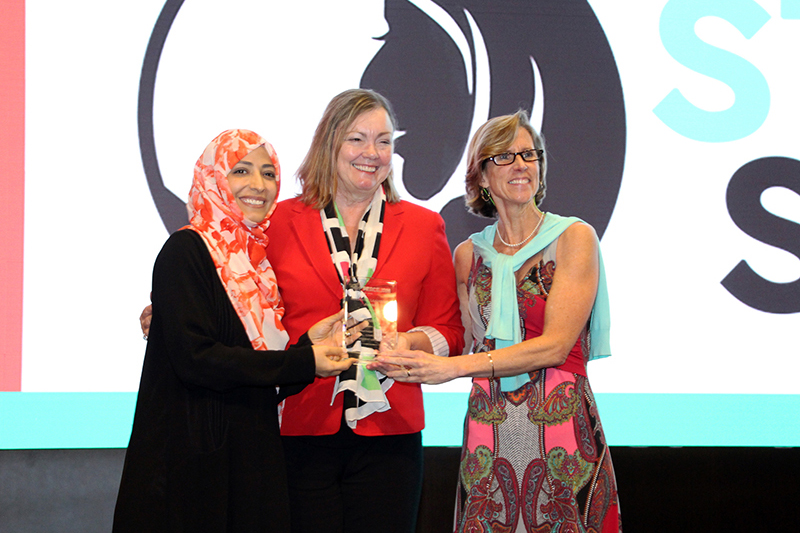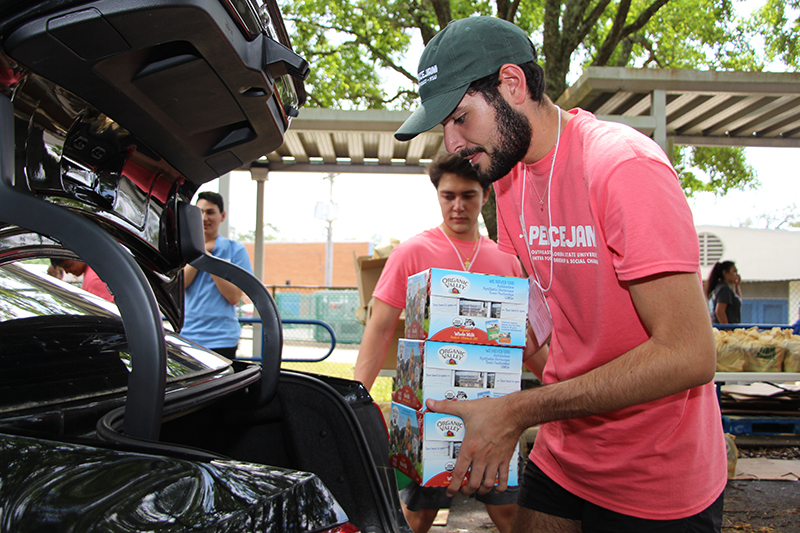 PeaceJam Staff Positions
Staff members take on a variety of responsibilities that ensure the success of the PeaceJam Southeast Affiliate. Each position requires a commitment for Fall 2020-Spring 2021 and 10 hours per week at the Center for Leadership & Service. Additionally, there is a required all-staff retreat at the start of each semester and a meeting once per month at a mutually agreed upon time.
PeaceJam Coaching
Throughout the school year, PeaceJam serves a number of local area schools and community programs utilizing our PeaceJam curriculum. We send FSU students to serve as PeaceJam coaches where they have the opportunity to work with groups of young people to educate them about the 13 Nobel Peace Laureates who are a part of our program. They also help their students develop a service project, which they implement by the end of the school year.
PeaceJam Mentoring
During events hosted by PeaceJam Southeast, Florida State students serve as mentors and small group facilitators for attendees. Among these group of mentors, ten students serve as mentor leaders called jamily leaders for the entire academic year. 
In addition to their role as mentors to the event mentors, Jamily Leaders serve as Key Issue Area experts and support the mentor staff in planning and developing content and training for PeaceJam conferences and other events.
Interested in getting involved in any of these ways? Visit tinyurl.com/PJSEconnect.
The PeaceJam Slam
In the fall, PeaceJam offers an annual kick-off event called the PeaceJam Slam. Students from throughout the Southeast region are invited to Florida State's campus to engage in workshops and service. They meet in small groups facilitated by FSU student mentors. Participants leave the slam inspired to build the PeaceJam program in their schools and organizations and develop meaningful and sustainable service projects through the Global Call to Action.
The PeaceJam Conference
Each spring the Florida State campus hosts a PeaceJam conference for high school students from throughout the Southeast region. Although the conference is intended for high school students, college students and the Florida State community play a major role. Florida State students have the opportunity to serve on planning committees and as mentors, who facilitate small groups at the conference. Mentors participate in a number of pre-conference activities, which include facilitation training, social activities, and in-depth training on PeaceJam and the visiting Nobel Peace Prize laureate.